Dr Jo Ramsbotham PhD, RN
Senior Lecturer and Undergraduate Course Coordinator
Dr Joanne (Jo) Ramsbotham worked in a variety of clinical roles in metropolitan and rural hospitals before moving into teaching and course coordination at QUT. She is interested in health assessment and learning—particularly how nursing students transfer learning from theory to practice.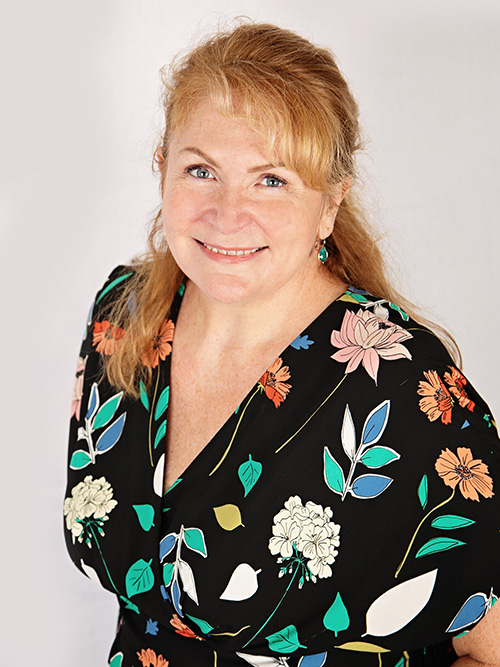 Jo's story
I think much of my career has been defined by curiosity and love of learning. I trained as a nurse at the Princess Alexandra Hospital, then worked in transplant medicine when it was emerging—it was very exciting. When I finished midwifery training in Toowoomba, I went into rural and remote nursing out west, where I'm from. Then, I had five years in paediatrics at the Royal Children's Hospital—clinically and as a nurse educator. I was an industry advisor on the paediatric child health course and when it moved to QUT, I got my first teaching position. Probably the driving force behind all of it was that I wanted new challenges.
When I trained at the hospital, it was a massive place with huge numbers of students. While the hands-on practice was good, we often didn't know the 'why' of what we were doing. These days, we aim to give students a more learned understanding.
My interest in health assessment came from working in small rural and remote communities. In rural nursing, you deal with anything that comes in the door: from a child with bad gravel rash from coming off their bicycle to a stockman who has crashed his motorbike. And if you're going to call a doctor to come out to a patient, or call the Royal Flying Doctor Service to get a plane and five people to come and help you, you need to be able to put forward a strong case. I learned to assess patients and explain my concerns clearly and concisely—because if I didn't, no one was coming to help me. So, I'm interested in how nurses think, and how you put together the symptoms and signs and ask yourself what's going on, rather than taking a superficial approach and being caught by surprise.
I did my PhD on nurses' experiences and understanding of health assessment in paediatrics. Students are keen to do paediatrics, but once they get there, they can feel intimidated and they don't always have a good practice experience. So, I looked at how we can prepare them.
My interest in teaching can be summed up by the question: How can we teach this better? How do we get novice nurses to understand what is in front of them and recognise that a patient is distressed or deteriorating? Everything we teach undergraduate students must be relevant to practice, and there must be an explicit way they can take that knowledge and apply it in the clinical area.
I have always enjoyed interacting with people and solving problems. My role is very reactive and even though I have done it for close to six years, I am still able to be surprised. I also enjoy curriculum writing and the creative side of learning design. Curriculum is like a giant jigsaw puzzle: we have all the external industry requirements and it all has to come together.
For the future, I think measurement and robotics in nursing will increase. Soft skills like communication will continue to be important though: we will always need to recognise a patient's human experience and work out what can be done. Plus, when you are not communicating effectively, patient safety is at risk. We need to teach these skills as well as we can and measure the outcomes, so we know they are being transferred into clinical practice.