Breanna Solomon
Registered nurse and QUT postgraduate student
Breanna Solomon is a registered nurse working in renal health, and Indigenous health, and palliative care. She is completing a QUT Graduate Certificate in Nursing.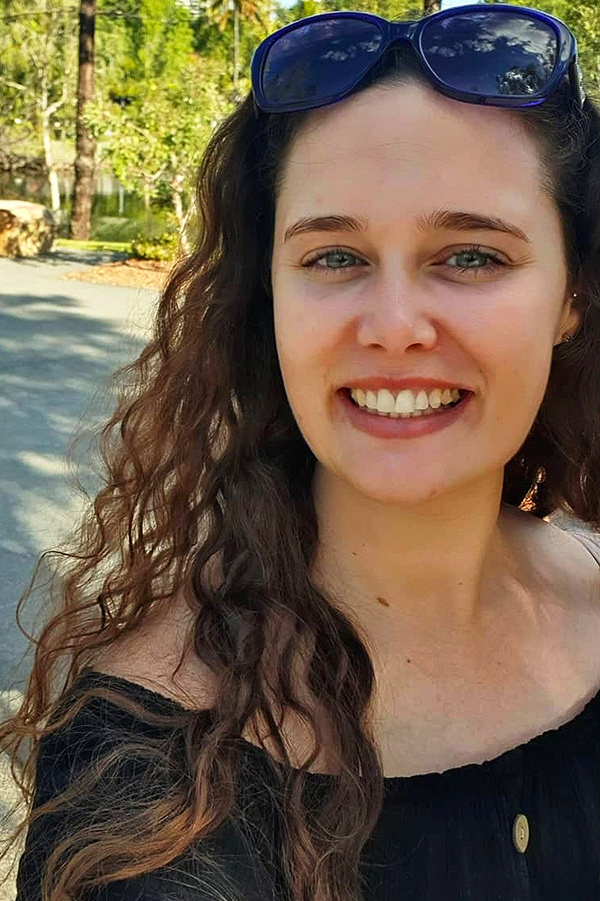 Breanna's story
My name is Breanna Solomon, I am a registered nurse and a Koori descendant of the Ngarigo/Monaro and Yorta Yorta people, with blood ties to Gunnai Kurnai. I am employed in two positions at Queensland Health: Registered Nurse at Princess Alexandra Hospital and Clinical Nurse at Inala Indigenous Health. My interests are in Aboriginal and Torres Strait Islander health and history, renal nursing, chronic disease prevention and management, palliative care, and ancient history. I have been engaged with Kidney Health Australia, QUT, and CATSINaM, as well as Queensland Health colleagues, to create strong relationships between Aboriginal and Torres Strait Islander people community members with chronic kidney disease. Working in both Queensland Health facilities has allowed me to help navigate Aboriginal and Torres Strait Islander patients with chronic kidney disease through the hospital system, as well as assist others in the community.
From a young age I have been involved with helping my family care for my aunty, who has Dejerine-Sottas Syndrome (Charcot-Marie-Tooth disease), which is a progressive muscle wasting disease that affects the whole body. I decided I wanted to be a nurse when I was 15 whilst on a two-month trip with my aunty as her carer. I was attracted to nursing as I knew my aunty and other family members would need assistance later. I have attended many hospital and health services with both sides of my family, witnessing both good and bad interactions from health professionals but, sadly mainly bad experiences. Observing how poor treatment affected my family and other vulnerable patients inspired me to stand up to health professionals who behave poorly and advocate on their behalf.
I had the opportunity to enrol in the Bachelor of Nursing through QUT Oodgeroo Unit's Centralised Assessment and Selection Program (CASP) in 2008. The CASP is an entry pathway for Aboriginal and Torres Strait Islander students to enter undergraduate and postgraduate coursework courses at QUT. There is no way I would have completed my degree without their support and encouragement. Now I am enrolled at QUT completing a Graduate Certificate in Nursing. I had positive experiences during my undergraduate degree, so it wasn't a difficult decision to return to QUT. The Oodgeroo Unit has also allowed me to engage with other Aboriginal and Torres Strait Islander health professionals, which has been great to share experiences and not feel so alone.
I hope to continue working within renal, Indigenous health, and palliative care. My goal is to continue reviewing current strategies and policies to address systemic racism within health services and improve access for Aboriginal and Torres Strait Islander people to attend mainstream renal and primary health services through involving relevant stakeholders. I would like to be an Indigenous nurse navigator or in a higher position to make changes within health services mandatory. I also hope to see a fusion of traditional and western health practices within health services. I believe through increased employment there will be more non-Indigenous health professionals learning and understanding our history pre- and post-colonialism that has affected health outcomes. This understanding, along with increased employment of Aboriginal and Torres Strait Islander health professionals will mean better health outcomes for my mob.
Explore QUT's Bachelor of Nursing and double degrees
Find out about QUT's support for Indigenous students through the Oodgeroo Unit
More about QUT's Centralised Assessment and Selection Program (CASP)