Placements
Step out of the classroom and get real-world experience with our Work Integrated Learning (WIL) placements.
We work with healthcare providers and facilities locally, in regional Australia, and even internationally, opening more doors for you to learn from practicing health professionals in industry settings. Additionally, our podiatry students gain fantastic interdisciplinary experience through the QUT Health Clinics, where they work in partnership with other health disciplines. Try new and exciting pathways to explore your future career in the health workforce.
Learn more about QUT Health Clinics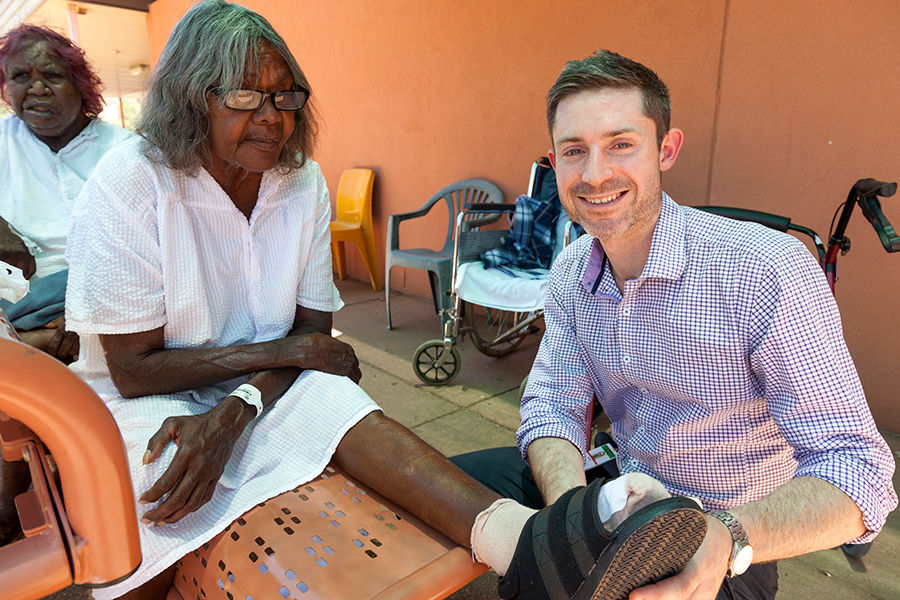 Beyond local

Regional and rural
Make a large impact on health and wellbeing of people living in small communities in regional Australia.
You will gain valuable practical experience and get a unique perspective on healthcare needs, all while delivering important services to people with limited access to health services.
International
Healthcare is a global issue impacting people from all backgrounds and demographics.
An international work placement is a great way to boost your skills while experiencing a new culture and broadening your understanding of healthcare practices.
Real world experience
'QUT encouraged me throughout my degree to get involved with industry opportunities. I travelled to many rural and remote locations including Weipa, Cape York, Mount Isa and Mornington Island. In rural communities, the pharmacist often works independently, in small healthcare teams. This was very different to working in the city and gave me a different perspective when compared to my metropolitan hospital and community placements.'
- Sam Turner (School of Clinical Sciences - pharmacy)