School of Biomedical Sciences staff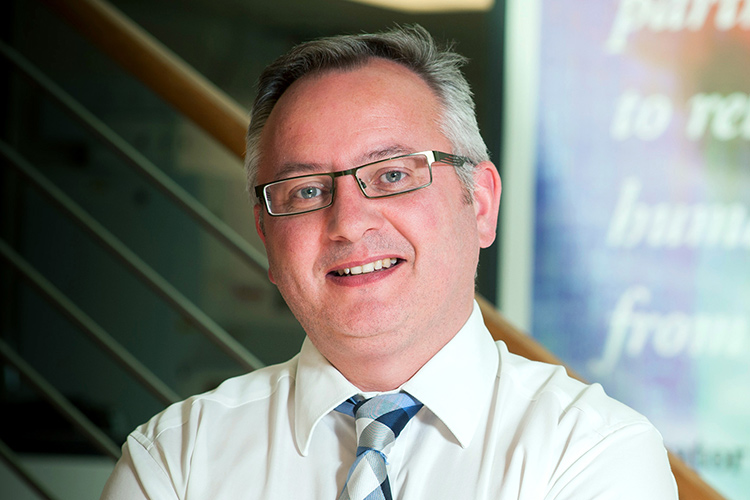 Head of School
Professor David Waugh is Head of QUT's School of Biomedical Sciences, and Professor of Molecular Oncology and Therapeutics. His primary research interest lies in understanding the importance of inflammatory signals and how they contribute to the initiation and progression of prostate cancers. His work has determined the importance of specific inflammatory chemokine proteins in underpinning the aggressive behaviour of a major population of prostate cancers. His current research focuses on how inhibiting these signals may constitute new opportunities to improve outcomes for patients with advanced prostate cancer.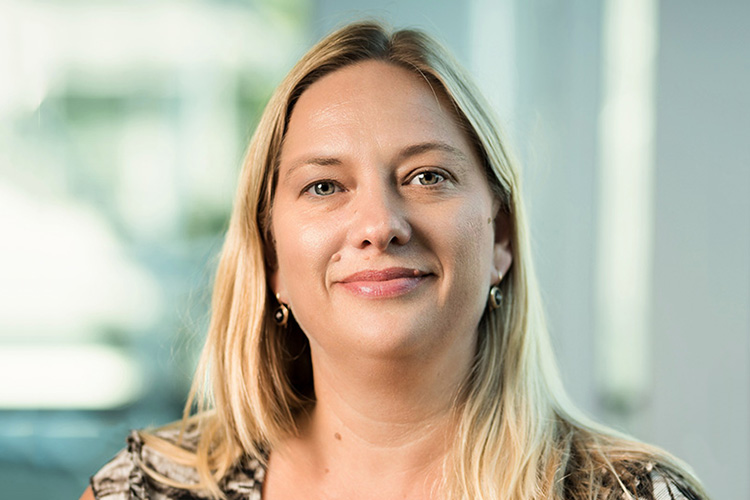 Deputy Head of School
Prof. Kirsten Spann has more than 20 years of experience in respiratory virus research, including the generation of recombinant vaccine candidates, understanding the interactions between host and viral proteins in viral replication, assembly and immune evasion, and the role of respiratory viruses in chronic diseases such as asthma, COPD and childhood ear infection. She joined the School of Biomedical Sciences in 2014 following a career that includes positions with CSIRO, National Institute of Allergy and Infectious Diseases (NIAID) in the USA, and Brisbane Royal Children's Hospital.
Senior management team
School administration
Personal Assistant to Head of School: Kim Gardner
School Support Officer: Lisa Farmer
Course coordinators
Academic and research staff
Professors
Associate Professor/Principal Research Fellow
Senior Lecturer/Senior Research Fellow
Lecturer/Research Fellow
Dr Philip Bond
Dr Lauren Messer
Associate Lecturer/Research Associate
Dr Allison McInnes
Mrs Victoria Timbrell
Senior Research Assistant
Research Assistant
Genomics Research Centre Clinic
Clinical Research Nurse
Technician
Senior Staff Specialist (Urology)
Professional staff
Adjunct Professors
Adjunct Professor Greg Anderson
Adjunct Professor Michael Atkinson
Adjunct Professor Peter Bailey
Dr Derek Chong (Clinical Professor)
Adjunct Professor Bryan Day
Adjunct Professor Eske Derks
Adjunct Professor Christian Engwerda
Adjunct Professor Kim Greaves
Adjunct Professor Michael Kimlin
Adjunct Professor Rachel Neale
Adjunct Professor John Pearson
Adjunct Professor Sudha Rao
Adjunct Professor Clair Sullivan
Adjunct Professor Nicola Waddell
Adjunct Associate Professors
Adjunct Associate Professor Tobias Bald
Adjunct Associate Professor Michelle Boyle
Adjunct Associate Professor Pengfei Cai
Adjunct Associate Professor Lucia Colodro Conde
Adjunct Associate Professor Stacey Edwards
Adjunct Associate Professor Katja Fischer
Adjunct Associate Professor David Frazer
Adjunct Associate Professor Juliet French
Adjunct Associate Professor Kate Gartlan
Adjunct Associate Professor Puya Gharahkhani
Adjunct Associate Professor Dylan Glubb
Adjunct Associate Professor James Hudson
Adjunct Associate Professor Amy Jennison
Adjunct Associate Professor Olga Kondrashova
Adjunct Associate Professor Lutz Krause
Adjunct Associate Professor Steven Lane
Adjunct Associate Professor Matthew Law
Adjunct Associate Professor Penelope Lind
Adjunct Associate Professor Michelle Lupton
Adjunct Associate Professor Stuart MacGregor
Adjunct Associate Professor Richard Mills
Adjunct Associate Professor Kyohei Nakamura
Adjunct Associate Professor Severine Navarro
Dr Connor O'Leary (Clinical Associate Professor)
Adjunct Associate Professor Tracy O'Mara
Adjunct Associate Professor Ann-Marie Patch
Adjunct Associate Professor Philip Robinson
Adjunct Associate Professor Jacinta Simmons
Adjunct Associate Professor Cameron Snell
Adjunct Associate Professor Nathan Stevenson
Adjunct Associate Professor Michele Teng
Adjunct Associate Professor Siok-Keen Tey
Adjunct Associate Professor Antiopi Varelias
Adjunct Associate Professor Michael Walsh
Adjunct Associate Professor Anthony White
Adjunct Associate Professor Vicki Whitehall
Dr Wen Xu (Clinical Associate Professor)
Adjunct lecturers
Dr Ulrich Baumgartner
Dr Ashwani Kumar Garg
Dr Paraic O'Cuiv
Dr Jodie Painter
Dr Eileen Roulis
Dr Elvina Viennet
Visiting fellows
Dr Sanjay Dutta
Dr Ken Dutton-Regester
Dr Helen Faddy
Dr Anne Haughton
Associate Professor Luke Johnson
Dr John Lai
Dr Danielle Medek
Dr Irani Rathnayake
Dr Phoebe Sarkar
Dr Ismail Sebina
Dr Henry Zhuang