Where to eat
Grab a bite to eat at the many cafes, restaurants and takeaway outlets that will be open throughout the campuses.
Sit back, relax and enjoy live entertainment by QUT students who will perform at various locations throughout the day.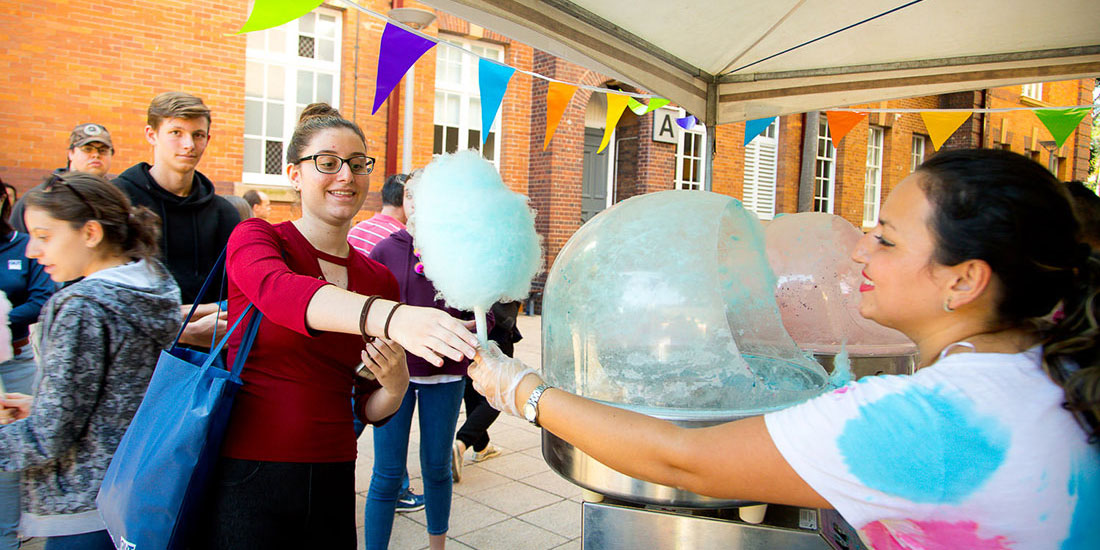 Gardens Point
Outside B block
Outside D block
Artisans
Free fairy floss and popcorn
Old Government House
P block
QUT Bookshop Café
Boost Juice
Guzman Y Gomez
Lock Stock Salads
Origin Kebabs
Subway
SushiQ
Teppanyaki Time
V block (library)
Merlo Coffee
Sausage sizzle
Zeus by Humanity Coffee
Y block
Aroma Cafe
Burger Urge
The Corner Store - retailing an extensive range of lollies, snacks, ice-creams, cold drinks and convenience items.
Z block
Kelvin Grove
Earth and Steam, outside Z9, Creative Industries Precinct
La Boite Espresso Bar, Creative Industries Precinct
Kelvin Grove Village, Musk Avenue
Beadles Café, opposite the Library
Food outlets in C block
Free popcorn next to F block information tent
Free popcorn next to the information tent at The Parade Ground, Creative Industries Precinct.
Thirsty?
We're committed to sustainable practices and reducing waste, so we encourage you to bring your own water bottle. If you need a drink of water or a water bottle refill, we have water bubblers available all around our campuses. Many of them are located inside buildings. Just ask our friendly staff for the nearest location.
The fun stuff
Being a student is about more than just studying. Find out how you can get involved in sport and co-curricular programs to make the most of your time at QUT. There'll also be plenty of freebies for you to collect on the day.
Contact us

If you have more questions about Open Day, contact us today.