When and where

We are working on an exciting program to help you explore study areas, chat with staff and students, and find the answers to your questions about courses, careers and uni life.
On campus
Date

Saturday 24 July

Time

9am–3pm

Location

Campus and facility tours at Gardens Point and Kelvin Grove campuses
Virtual
Date

Sunday 25 July

Time

9am–3pm

Location

Online seminars and expert advice
Keep up to date and win a Macbook Air

Get ready for study in 2021

Choosing the right course and university is a big decision.
Get all the information you need by checking out our on-demand course videos, virtual tours and student stories.
How to participate in Virtual Open Day
You won't need to install any special software or apps to participate on the day. The Virtual Open Day website can be accessed from most web browsers and mobiles.
Live chat on the day will be by text only within the event website.
If you haven't already, create your profile and then join the event.
Not able to access the event?

If at first you don't succeed at logging into the event, take a break and try again later. We may have reached the maximum number of users able to log on at any time.
If you need technical support once you've joined the online event platform, use the Tech Support chat option available on the screen.
In the meantime, you can:
access on-demand videos, publications and student stories:

short course information videos
snapshots of student life
course brochures
information and videos about gaining entry, scholarships, student support, campus life, clubs and sport, and more.

contact our HiQ team for general enquiries or information about admission, fees and advanced standing (credit)
Webinars

If you missed the live course webinars from our expert academic staff and current students you can watch them on-demand.
Health
Be in demand with a health career—two of our students share their experiences of studying health at QUT
What to expect at Virtual Open Day

Virtual Open Day is all about you and helping you navigate your future options.
53 virtual booths
Live text chat with our staff about courses, careers, entry to QUT, scholarships and more.
360° tours
Step inside our labs, workshops and studios with 3D virtual tours of our campuses.
Student hub
Get the low down from our students about their courses and university life at QUT.
Course booths
When you visit us at Virtual Open Day you'll find course booths for all our study areas featuring:
on-demand videos with lecturers and students
course brochures to download
the option to chat with academic staff to get your questions answered.
Information booths
At Virtual Open Day you'll find information booths with:
advice about scholarships, sport, admissions, overseas exchange, fees, accommodation, life on campus and more
staff and students ready to answer your questions via chat
videos about getting into uni and getting the most out of uni life
resources and brochures to download.
Student life
Going to uni isn't all about study and our diverse community has something for everyone.
At Virtual Open Day, you'll be able to find out all about clubs, sports, entrepreneurship, overseas opportunities, accommodation options and campus life.
Student life at QUT
Student support
We're here to help you succeed.
At Virtual Open Day you can check out our videos and chat live to staff about disability support, scholarships, fees, getting into QUT, career and learning services, and support for Aboriginal and Torres Strait Islander students.
Our support services
Match your skills
Looking for inspiration on what to study?
Try our Match My Skills quiz for a personalised list of careers and courses that best suit your interests and skills.
Take our quiz
Darshana Munasinghe
Engineering and business
'Attending Open Day was absolutely amazing because I was able to talk to students who have a genuine understanding of what it is like to be a QUT student. I gained insight into the university lifestyle including clubs, sports and learning support available at QUT.'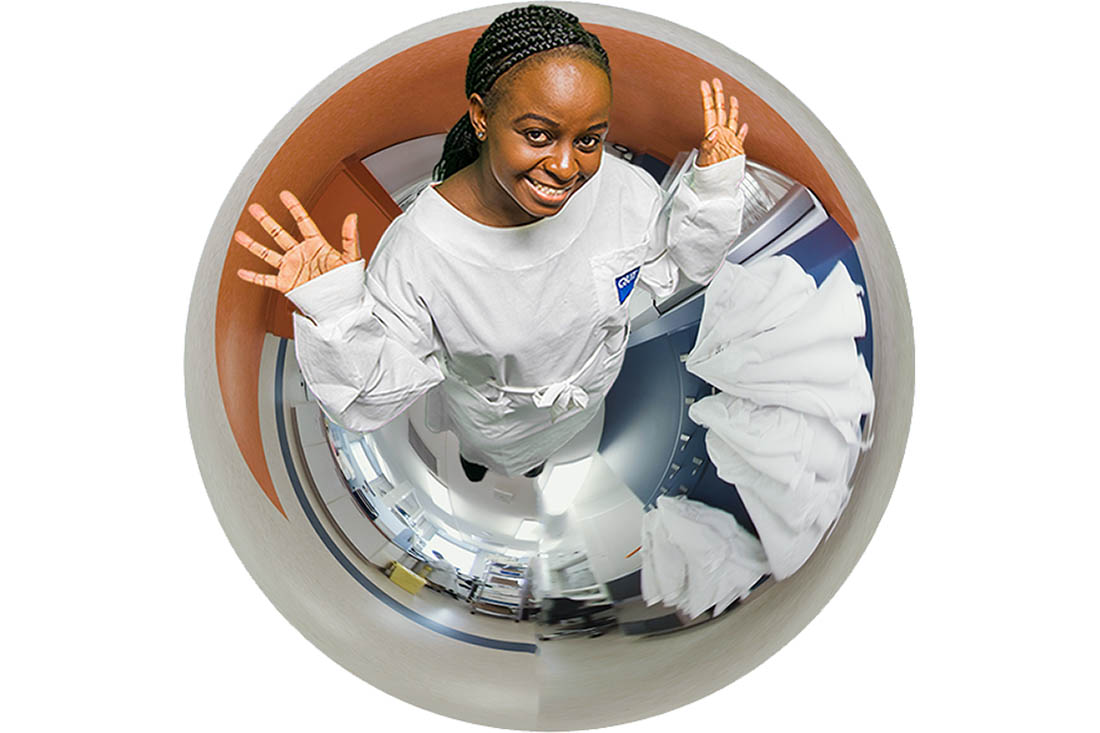 Don't just study science here – experience it
Interested in studying science?
Before you see us in the real world, you can experience QUT in our 360° world. Interact with our online environments and hear from real students who've learned with us.
Experience 360 degrees of QUT
Need more info?
If you want to know more about studying with us, you can: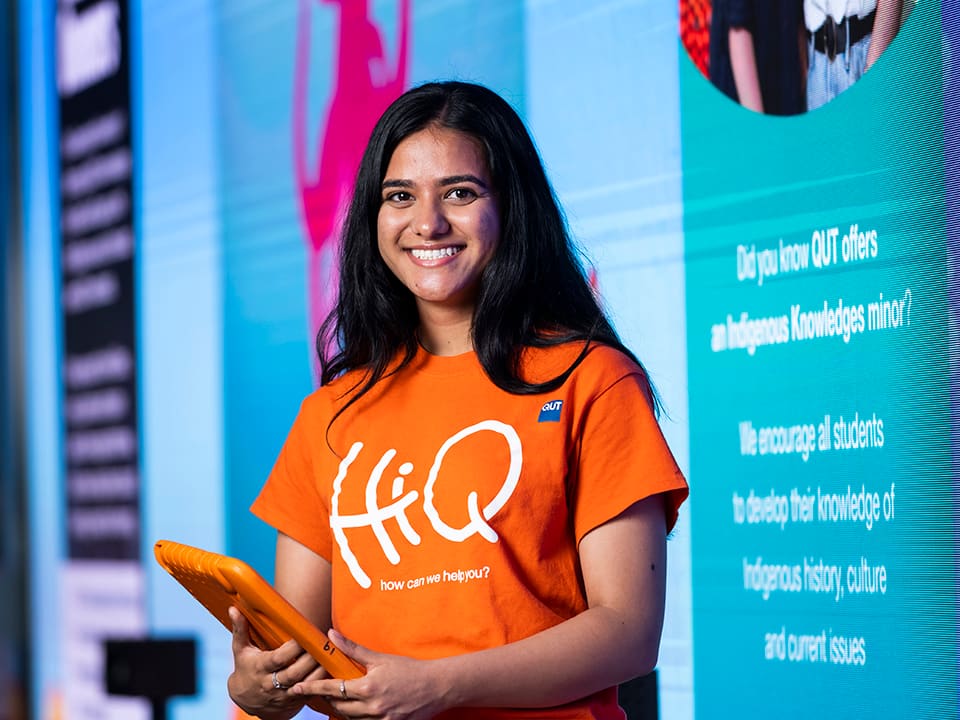 Contact us

If you have any questions about Virtual Open Day, contact us today.