Plan your day
Open Day planner
Use your phone, tablet or desktop to create a personalised day planner for all the info sessions and tours you'd like to attend. Not sure what you want to study? Our planner includes a quiz to help you find your areas of interest to help build your plan.
Download a PDF of the full program
See all the sessions and tours, and a map showing where everything is happening on the day.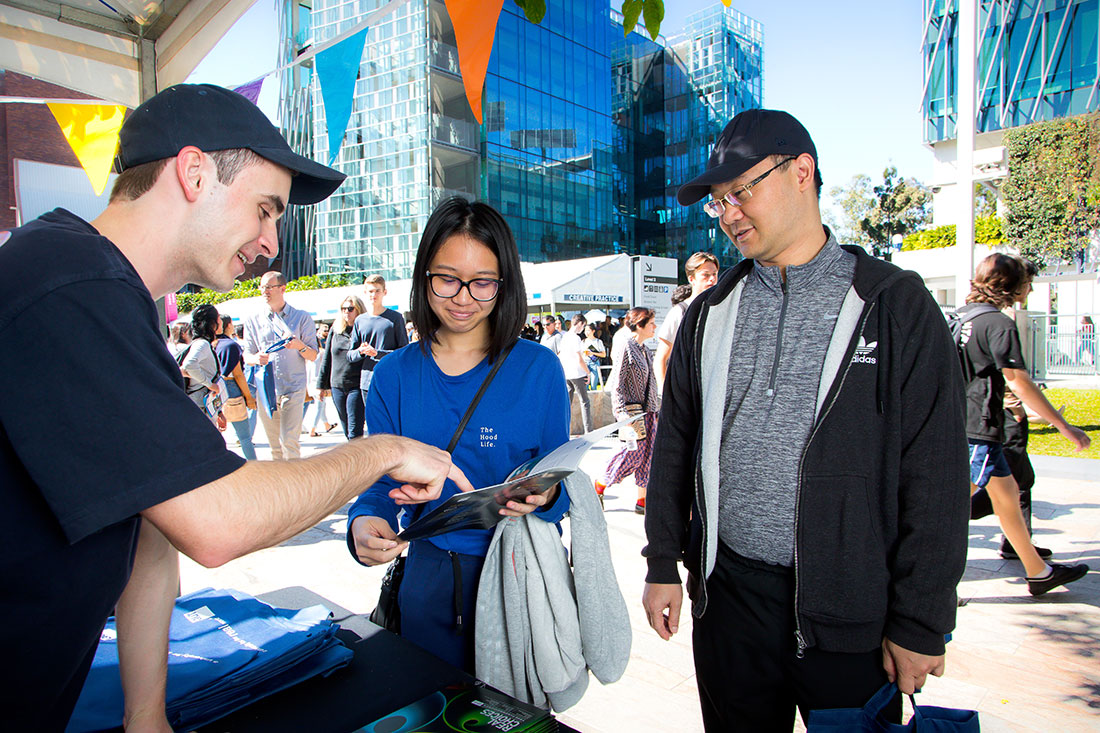 Your Open Day
Open Day is all about you. Make the most of your day at QUT by planning all the information sessions and tours you'd like to attend. Ask lots of questions and have fun!
Open Day is your best chance to:
have your questions answered and chat with staff and students from all study areas - including courses based at our Kelvin Grove campus - at our course information tents at Gardens Point campus
take a guided tour with real students to see our beautiful campuses and world-class study spaces and facilities
find out about support services, scholarships, accommodation options, overseas exchange, clubs and sport, and so much more
find out what it's like to be a student at QUT and life on campus. Chat to staff and students about the many social activities and development opportunities you can to get involved in
catch the free shuttle bus to our Kelvin Grove campus to tour the campus, library, Creative Industries Precinct, Clinical Simulation Centre, QUT Health Clinics and Education Precinct.
Contact us

If you have more questions about Open Day, contact us today.