When and where
International Graduate Scholarship Fair (IGSF) - Beijing
Date

Saturday 13 October 2018

Address

37 Xueyuan Road, Haidian District, Beijing

Time

9am-4pm
IDP – Beijing
Date

Sunday 14 October 2018

Address

Banquet Room, 3rd Floor, Beijing Swiss Hotel, 2 Chao Yang Men Bei Dajie, Beijing

Time

2pm-6pm
JJL – Beijing
Date

Saturday 20 October 2018

Address

Beijing International Hotel, 2nd Floor, Sunshine Hall

Time

10am-4pm
Aoji - Beijing
Date

Saturday 27 October 2018

Address

2F, Interchina Commercial Building, 33 Dengshikou Street, Dongcheng District, Beijing

Time

2pm–6pm
New Oriental - Beijing
Date

Sunday 28 October 2018

Address

Grand Hyatt Wangfujing, 1 Dongchangan Street, Dongcheng District, Beijing

Time

2.30pm
International Graduate Scholarship Fair (IGSF) - Shanghai
Date

Saturday 20 October 2018

Address

Engineering Hall, Shanghai Jiao Tong University (Xuhui Campus)

Time

9.30 am-3.30 pm
IDP - Shanghai
Date

Saturday 3 November 2018

Address

2F Grand Ballroom, Radisson Blu Hotel Shanghai New World, NO.88 West Nanjing Road, Shanghai

Time

1pm-6pm
New Oriental - Shenzhen
Date

Saturday 20 October 2018

Address

F6 the Banquet hall, Sheraton Shenzhen Futian Hotel, Fuhua Road, Futian District,Shenzhen

Time

1.30 pm-6pm
JJL - Shenzhen
Date

Saturday 17 November 2018

Address

Marco Polo Shenzhen, 28 fuhua 1st rd, Futian CBD, Shenzhen

Time

10am-6pm
New Oriental - Guangzhou
Date

Sunday 21 October 2018

Address

Grand Hyatt Guangzhou Hotel, 12 Zhujiangxi road, Zhujiangxin City, Tianhe District, Guangzhou

Time

1.30pm-6pm
JJL – Guangzhou
Date

Saturday 27 October 2018

Address

Guangzhou Marriott Hotel, 228 Tianhe Rd, Tianhe district, Guangzhou

Time

10am-5pm
IDP - Guangzhou
Date

Sunday 28 October 2018

Address

4F, Guangzhou Marriott Hotel Tianhe, 288 Tianhe Road, Tianhe District, Guangzhou

Time

2pm-6pm
Shinyway - Nanjing
Date

Sunday 21 October 2018

Address

Crowne Plaza Nanjing Hotel & Suites, 89 Hanzhong Road, Nanjing

Time

2pm–6pm
IDP - Nanjing
Date

Sunday 4 November 2018

Address

7/F Zijin Hall, InterContinental Nanjing, NO.1 Zhongyang Road, Gulou District, Nanjing

Time

2pm-6pm
Shinyway - Hangzhou
Date

Thursday 1 November 2018

Address

2F Metro business building, No.611, North ZhongShan Road, Hangzhou

Time

2pm-5pm
Shinyway - Hangzhou
Date

Thursday 8 November 2018

Address

4F-A, Huanglong Century Plaza Hangzhou

Time

2pm-5pm
Shinyway - Hangzhou
Date

Thursday 15 November 2018

Address

4F-A, Julong Building Hangzhou

Time

2pm-5pm
Shinyway - Hangzhou
Date

Thursday 22 November 2018

Address

4F-A, Julong Building Hangzhou

Time

2pm–5pm
Shinyway – Hangzhou
Date

Thursday 29 November 2018

Address

5F-A, Julong Building Hangzhou

Time

2pm–5pm
New Oriental - Tangshan
Date

Sunday 4 November 2018

Address

InterContinental Tangshan, 11 Wenhua Road, Lunan District, Tangshan

Time

From 2pm
Iae - Zhuji
Date

Wednesday 7 November 2018

Address

Hailiang Education Park, Western Third Loop Rd, Taozhu Street, Zhuji City

Time

2pm–5pm
New Oriental - Xiamen
Date

Sunday 11 November 2018

Address

InterContinental Hotel Xiamen, 19 Lingshiguan Road, Siming District, Xiamen

Time

2pm–6pm
New Oriental – Jinan
Date

Sunday 18 November 2018

Address

3F Grand Hyatt Hotel Jinan, #187 Jingsi Road, Shizhong District, Jinan

Time

From 2pm
Come meet with us
QUT recruiting staff will be visiting China to provide you with information about:
study options
entry requirements
fees
living in Brisbane
our applying process.
If you are interested in studying at one of Australia's top universities, attend one of our events.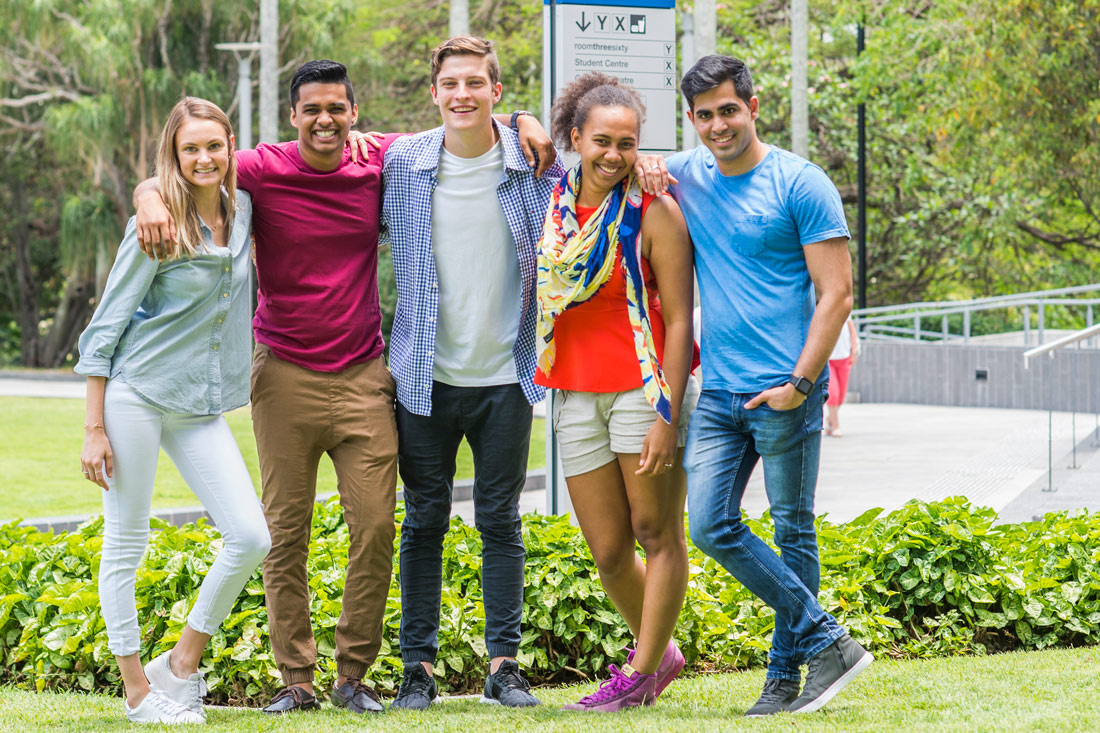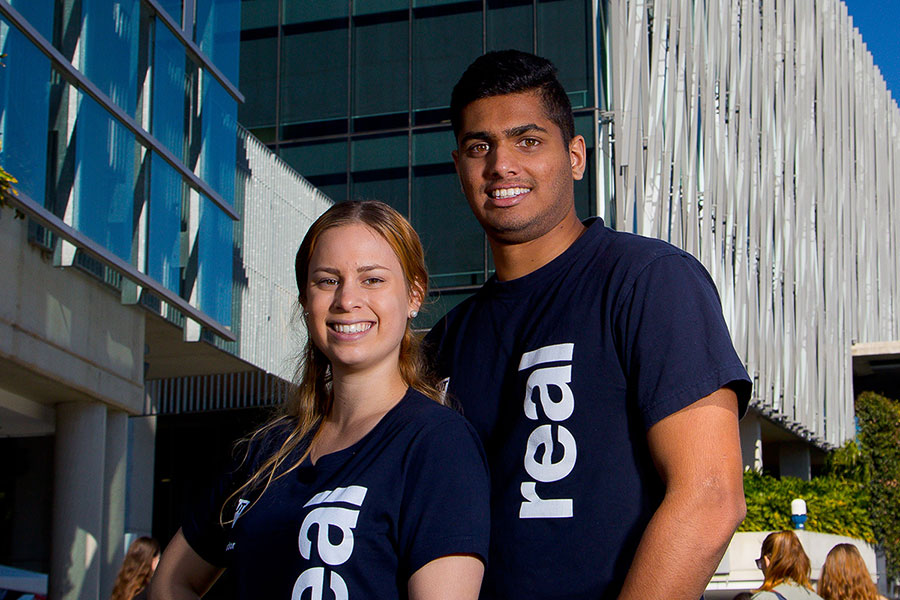 Ready to study at QUT?
Make sure you bring the following documents:
degree transcripts/certificates
English test results
copy of your passport.
Get real experience
Rachel Wu, Bachelor of Education (Early Childhood)
'I experienced what being a teacher was like when I was on placement. I learned a lot from my host teacher, and I got the opportunity to experience what children learned, and how teachers planned learning experiences for children inside and outside of the classroom.'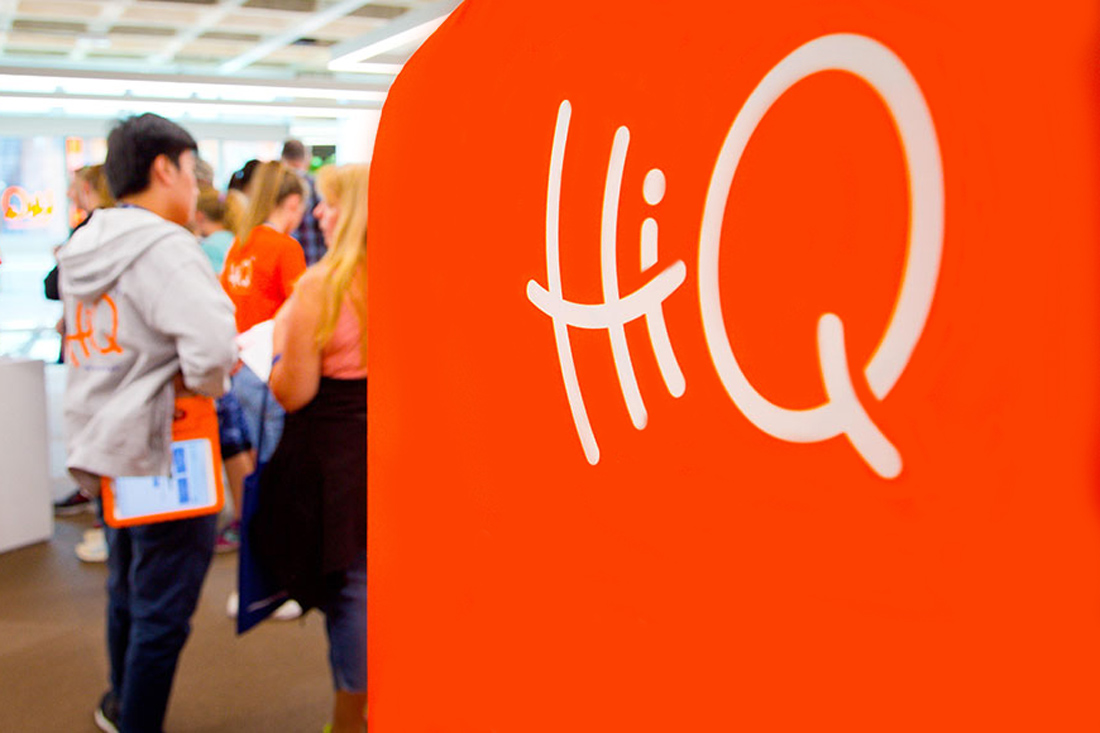 Need more information?
If you want to know more about studying with us, you can: