Our workshops are half-day or full-day events depending upon your workshop of choice. Schools can request a booking for one of the following options:
one half-day workshop (approximately 2.5 hours)
two half-day workshops run on the same day (full-day visit, approximately 5.5 hours including 45 minutes for lunch)
one full-day workshop (full day, approximately 5.5 hours including 2 breaks)
As part of your workshop visit, your school group can also add on an additional 30-minute interactive experience at The Cube. Register your interest when booking.
Workshops require a minimum class size of 16 students and a maximum of 32 students. If you want to bring more students, contact stemworkshops@qut.edu.au
Bookings
All booking requests will be subject to latest government guidelines and policies for COVID-19 safe practice. Due to demand, each school is restricted to a maximum of two workshop booking requests.
All bookings are tentative and subject to the availability of university space and presenters. Before booking your workshop, please read the workshop terms and conditions.
Health and Safety Guidelines for Workshops
High school workshops terms and conditions (PDF file, 174.0 KB)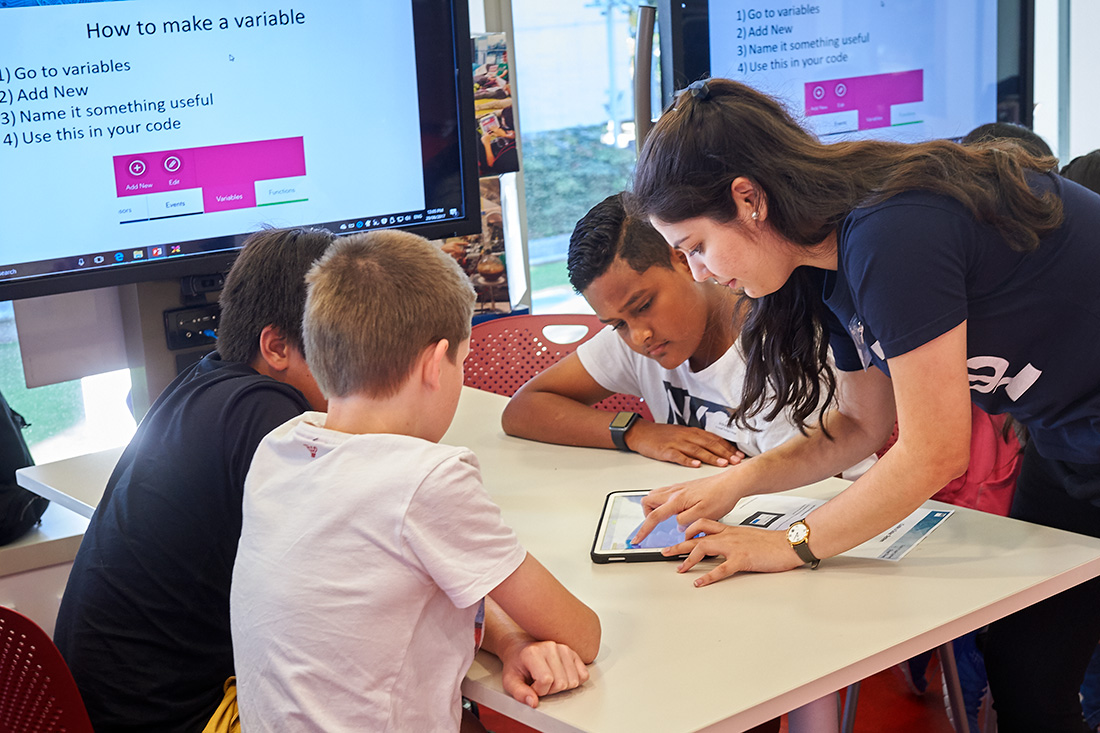 Planning for the day
Students do not need to prepare anything before attending our workshops. For full-day visits, there is a 30-45 minute lunch break. Students can bring their own lunch or buy lunch from one of the food outlets on campus.
While the workshop is fully-funded, schools are responsible for organising their own travel to and from the Gardens Point Campus. The workshop will be held in the Science and Engineering Centre, P Block, QUT Gardens Point campus. See our Gardens Point campus map for directions.
Health and safety
You will receive all relevant safety information as part of our communication to schools about your visit. Please also read the information below.