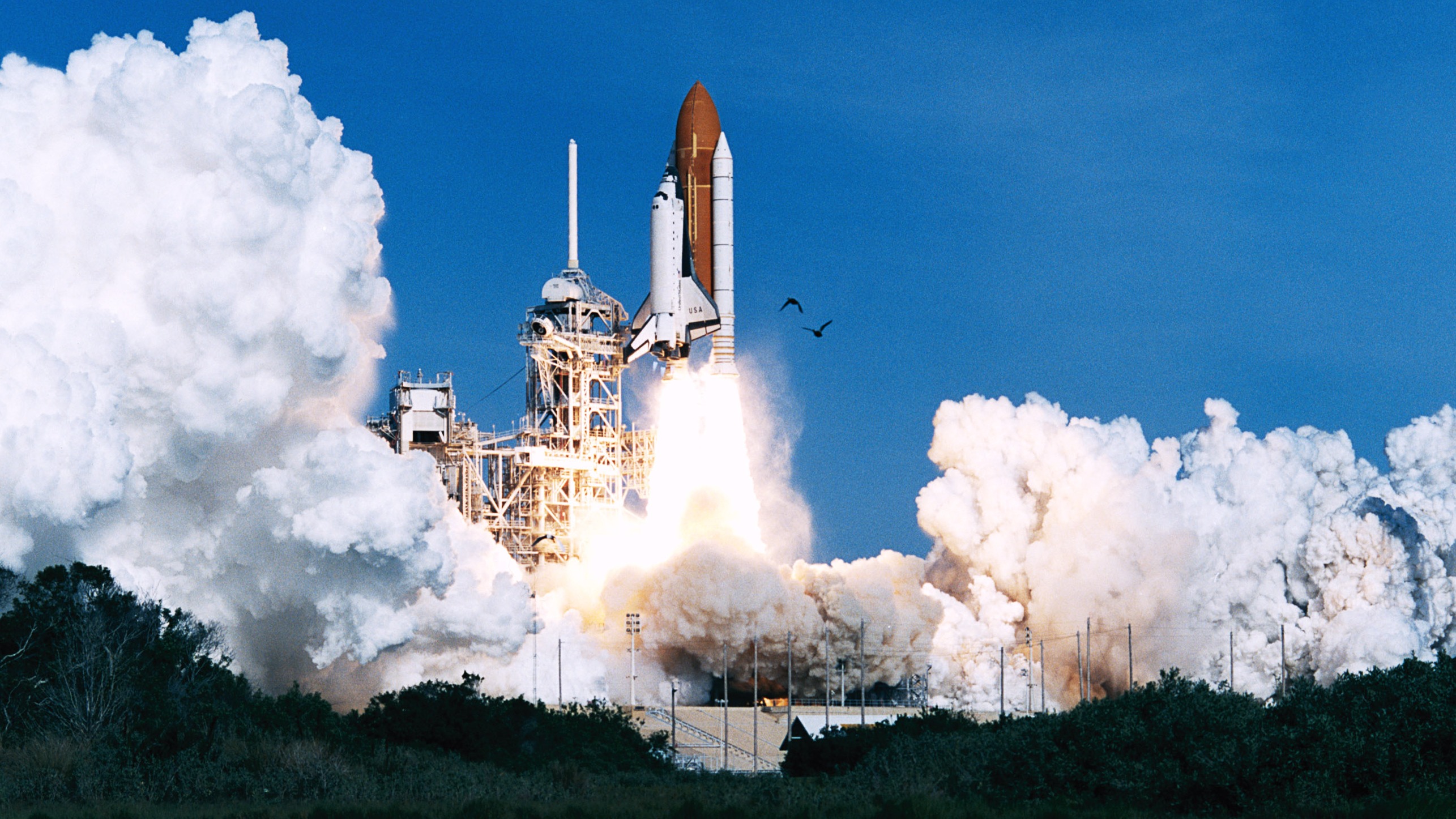 Get ready to launch!
Want to know what it takes to be a rocket scientist? This self-guided module will introduce you to basic concepts in aerospace engineering and teach you to launch your own simulated rockets!​ ​
Rockets 101 self-guided module
This self-guided module covers basic concepts in rocket science and you will learn how to implement a freeware space flight simulator program Orbiter to see how variables like thrust and mass impact take off.
The content has been co-designed by academic staff, teachers and facilitated by our talented Student Ambassadors who are studying this content in degree courses at QUT. Watch the video and follow along with the additional learning resources on our Rockets 101 Padlet to learn more about Rockets!
What will you learn?
Master key physics concepts related to rocket science ​such as gravity and Newton's laws of motion
Learn about the basics of Orbiter freeware space flight simulator software​
Understand how variables relating to the rocket such as thrust and fuel mass affect its launch and flight by analyzing patterns and trends in data and describing the relationships between these variables
Explore study and career opportunities in aerospace engineering.
Module inclusions
All resources for this module can be obtained through the Rockets 101 ​video and associated Padlet: ​
Video​
Orbiter (download instructions on Padlet)​
Downloadable Excel files to record and analyse data
Challenges​
Quizzes​
Career and study resources to explore.​
Curriculum Links
Year 7: Science Understanding > Physical sciences
ACSSU117 : Change to an object's motion is caused by unbalanced forces, including Earth's gravitational attraction, acting on the object
Year 8: Science Inquiry Skills > Questioning and Predicting
ACSIS164: Formulate questions or hypotheses that can be investigated scientifically
ACSIS169: Analyse patterns and trends in data, including describing relationships between variables and identifying inconsistencies
Year 9: Science Inquiry Skills > Questioning and Predicting
ACSIS164: Formulate questions or hypotheses that can be investigated scientifically
ACSIS165: Plan, select and use appropriate investigation types, including field work and laboratory experimentation, to collect reliable data; assess risk and address ethical issues associated with these methods
ACSIS166: Select and use appropriate equipment, including digital technologies, to collect and record data systematically and accurately
ACSIS169: Analyse patterns and trends in data, including describing relationships between variables and identifying inconsistencies
ACSIS170: Use knowledge of scientific concepts to draw conclusions that are consistent with evidence
Year 10: Science Understanding > Physical sciences
ACSSU229: The motion of objects can be described and predicted using the laws of physics