Workshop bookings
Our curriculum-aligned workshops are delivered by QUT students studying in science, engineering, mathematics and technology.
QUT also offers a range of high school workshops.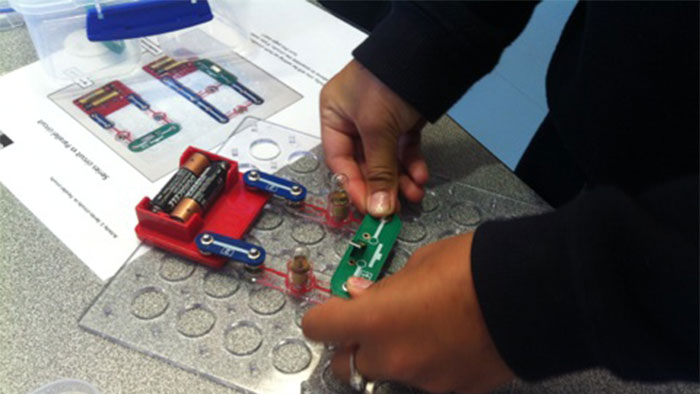 Investigating electrical energy
Year level

Year 6

Workshop activities

This workshop is designed to give students hands-on experience in building and testing electrical circuits. Students use 'clip circuit' kits, which are safe and easy to use.

Curriculum alignment

ACSSU097 - Electrical circuits provide a means of transferring and transforming electricity.