Our curriculum aligned workshops are delivered by QUT students studying in science, engineering, mathematics and technology.
QUT also offers a range of primary school workshops.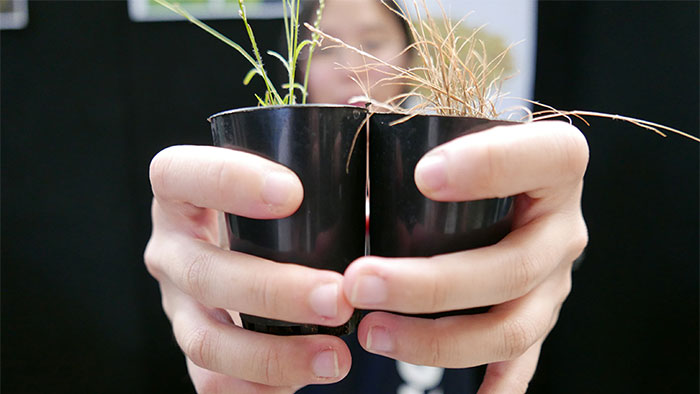 Biosecurity: border control
Year level

Year 7

Workshop activities

Students work to identify suspected pest organisms found by border protection officers. The students will use classification keys to identify the pests and make their recommendations to Border Protection Services.

Curriculum alignment

ACSSU111 - Classification helps organise the diverse group of organisms.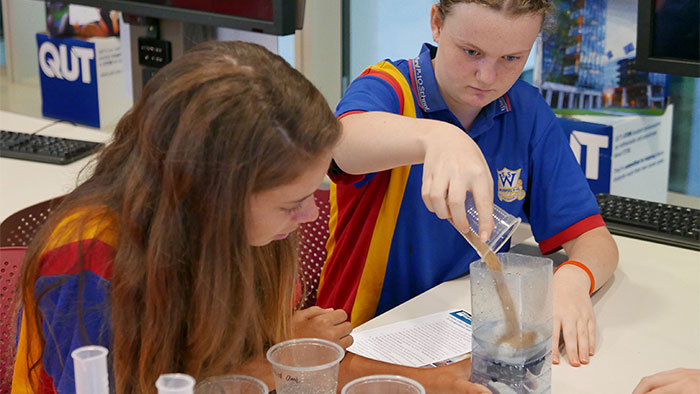 Crystal clear: effective water filtration for the modern engineer
Year level

Year 7

Workshop activities

Discover how dam water is made safe to drink and delivered to your tap. Students explore treatment techniques to make dirty dam water sparkle. This workshop demonstrates the complexity of water treatment and the role of the water cycle in maintaining life on earth.

Curriculum alignment

ACSSU113 - Mixtures contain a combination of pure substances that can be separated using a range of techniques.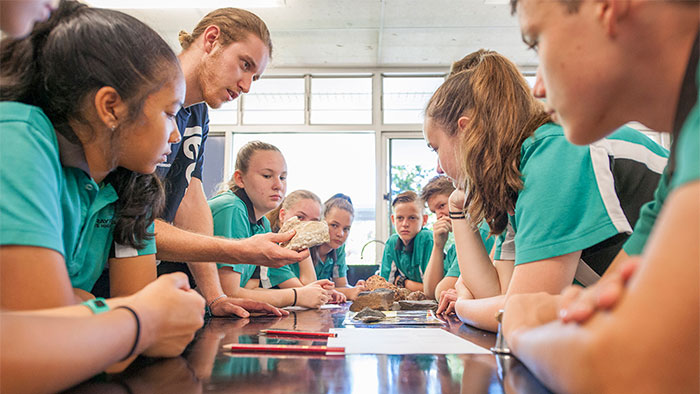 Earthquake Factory
Year level

Year 9

Workshop activities

Develop an understanding of the moving tectonic plates and how these produce the topography of our planet. Students actively participate in experiments to measure seismic activity. Demonstrations of global plate boundaries show students how earthquakes are linked to the theory of plate tectonics.

Curriculum alignment

ACSSU180 - The theory of plate tectonics explains global patterns of geological activity and continental movement.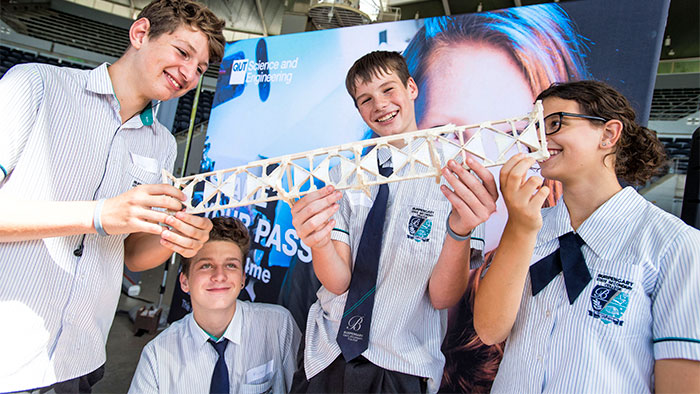 Successful suspension: bridges that work, and why
Year level

Year 9

Workshop activities

Learn how bridges are designed to cope with loads by building model bridges to investigate how the structures of different types withstand forces. Students are introduced to existing bridge structures to get inspiration for their own bridge designs.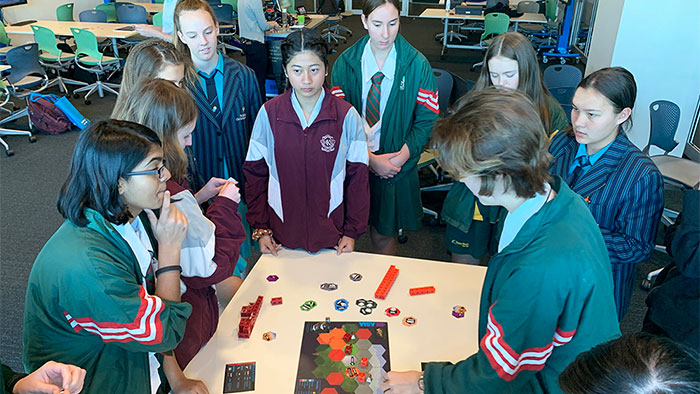 Return to Earth
Year level

Year 9-12

Workshop activities

Sats and Stats is an exciting game of exploration, settlement, science and engineering! Students take command of starships, satellites and research teams to explore a post-apocalyptic Earth, facing terrors and gathering data on their quest to dominate the planet. Multi-level diplomatic and social gameplay will keep students deeply engaged in the plight of the planet, and their collective choices will determine the future of the entire world.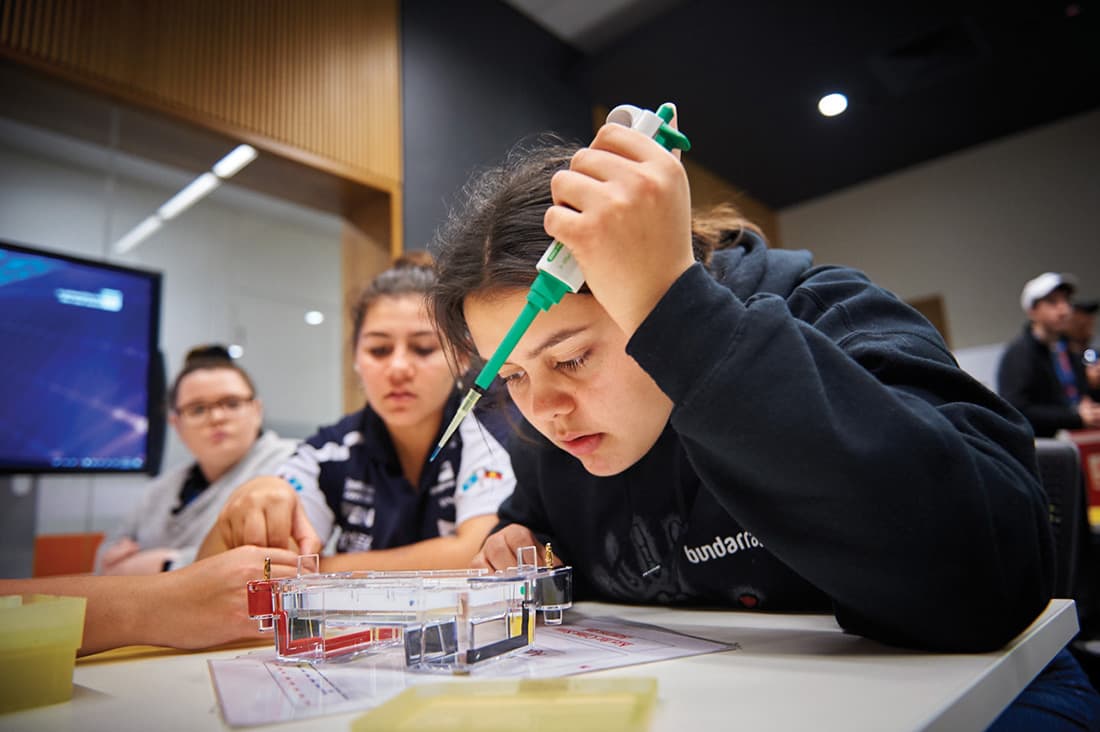 Crime scenes and genes
Year level

Year 10

Workshop activities

Capitalising on current interest in all things forensic, in this workshop students apply biotechnology techniques to solve crimes. Using DNA agarose gel electrophoresis, students match samples from suspects to crime scenes and explore the use of DNA for crime scene analysis.

Curriculum alignment

ACSSU184 - Transmission of heritable characteristics from one generation to the next involves DNA and genes.