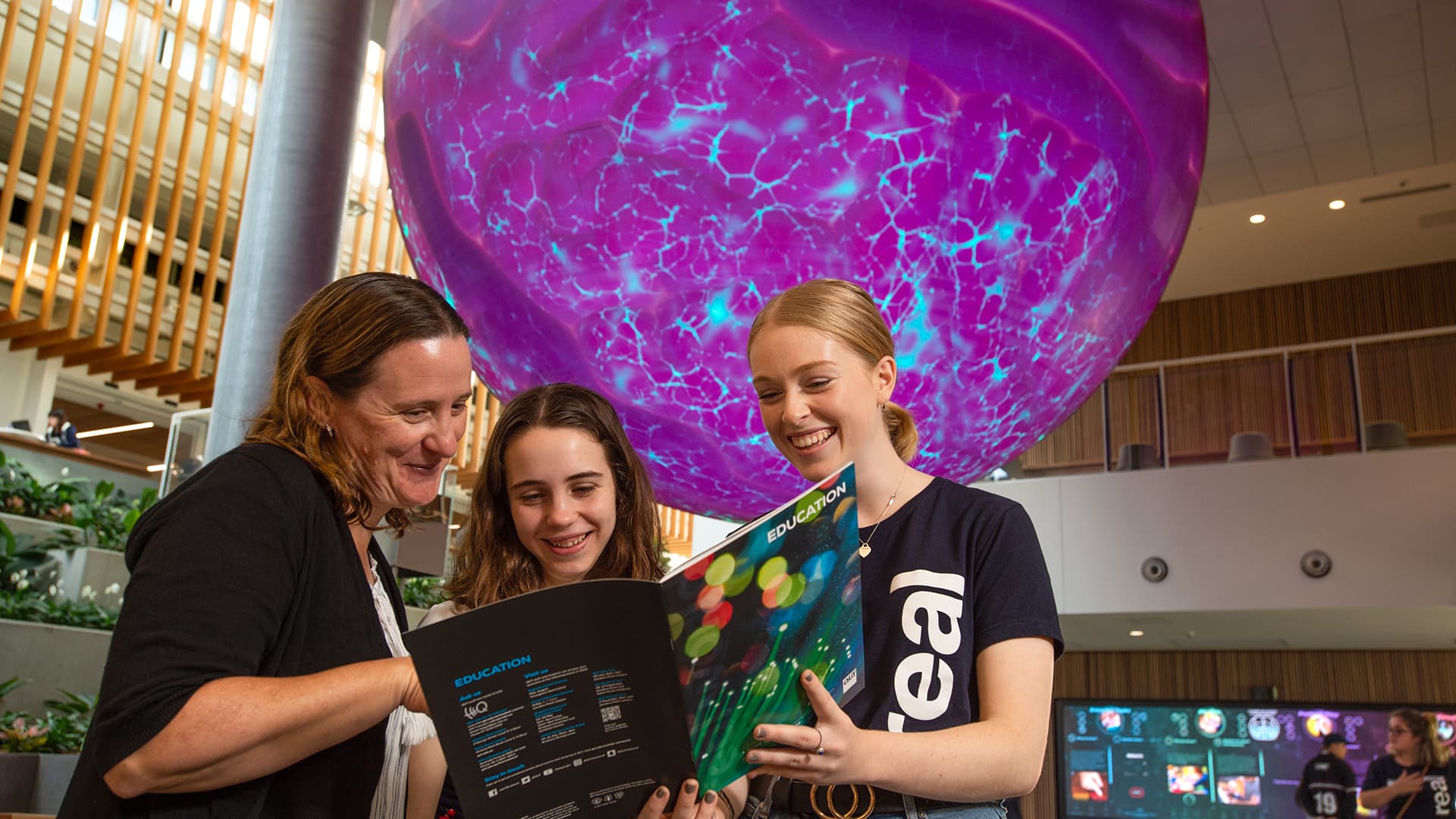 Start your STEM future here!
Are you in Year 9 or 10 and thinking about what subjects to take in senior high school? Your STEM future starts here! The QUT STEM Subject Selection event is specifically designed to help you make informed decisions about your future study and career options in STEM.
Hear from QUT experts and current university students about the exciting study and career opportunities in Health, Science, IT and Games, Engineering, Maths, Architecture, Built Environment and Data Science. Each session will introduce:
degree options including double degree programs
pathways to exciting STEM careers
opportunities for exchanges, work experience, scholarships
career planning tips and STEM jobs of the future
guidance about choosing subjects and preparing for uni.
Current STEM Student Ambassadors will also be on hand to share their experiences and answer your questions.
Watch the video sessions from our 2021 event for an introduction to the evening.
Registration

Register your attendance online.
Date and time
4.30 pm to 7.30 pm
Location
QUT Kelvin Grove campus, Education Precinct, E Block, Level 5. KG MAP STOP 5
Parking
Visitors who park at QUT Kelvin Grove public pay-on-exit carparks will receive discounted rates:
1-2 hours $6
2-3 hours $6
3-4 hours $7
Discounts will only apply to parking tickets validated by staff at the event.
Program
The proposed outline for the event includes options to go to a range of talks on different disciplines throughout the evening.
| | | | | | | | | | | |
| --- | --- | --- | --- | --- | --- | --- | --- | --- | --- | --- |
| 4.30pm | | Registration | | | | | | | | |
| 5.00pm | | Why STEM | | - | | - | | - | | Ask me anything (AMA) in the auditorium... |
| 5.30pm | | Why Engineering | | Why Science | | STEM in Health | | Why Data Science | | AMA Technology, Maths, Health, Architecture & Built Environment |
| 6.00pm | | Why Technology | | Why Maths | | Hidden STEM Pathways in Health | | Why Architecture & Built Environment | | AMA Engineering, Science, Health, Data Science |
| 6.30pm | | Why Engineering | | Why Science | | STEM in Health | | Quick guide to QUT for parents | | AMA Technology, Maths, Health, Architecture & Built Environment |
| 7.00pm | | Why Technology | | Why Maths | | Hidden STEM Pathways in Health | | Why Architecture & Built Environment | | AMA Engineering, Science, Health |
| 7.30pm | | Event concludes | | - | | | | | | |