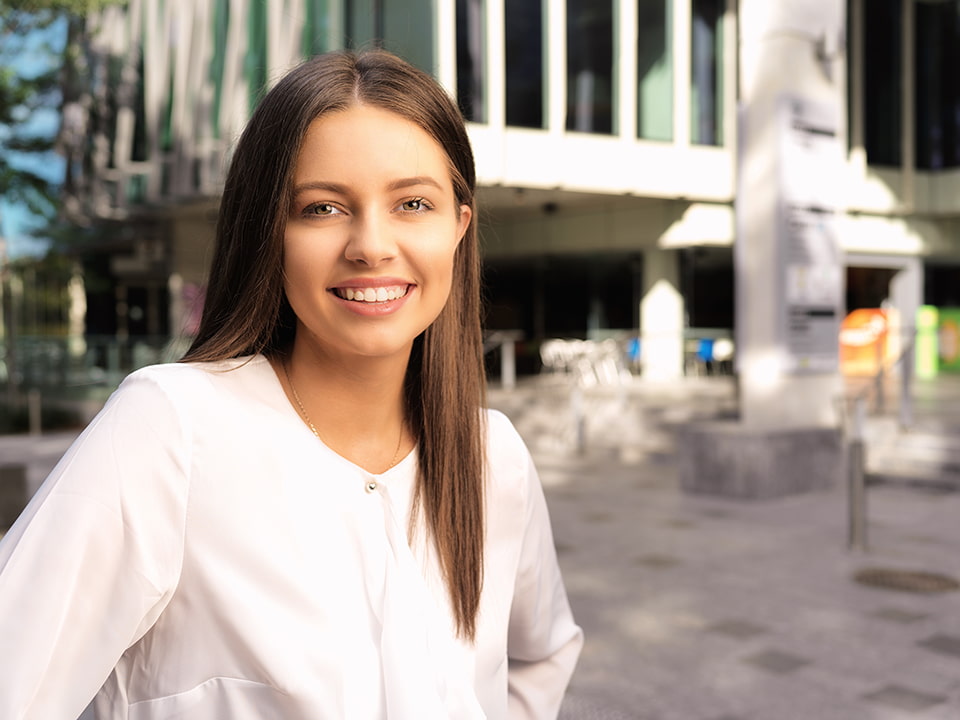 Real-world experience
'I became involved in QUT's work integrated learning program through studying an experiential learning unit focused on innovation. As part of this experience I had the opportunity to intern at Deloitte Australia in their strategic consulting division. I expanded my professional network, interacted directly with clients and put my classroom learnings into practice. This proved invaluable for my personal development, and led me to a role with Deloitte after graduating.'
Jessica Bohan
Hands-on learning
'I'm a hands-on learner so I've worked either part time or full time as a paralegal while doing my studies. I wouldn't have been able to do this if I didn't have access to lectures online, and if the staff and resources weren't so readily available. Uni has opened my eyes to all the possible outcomes. QUT does a good job of giving you access to a wide range of placements, extracurriculars and networking events, getting you to see different pathways you hadn't considered before.'
Rory McGahan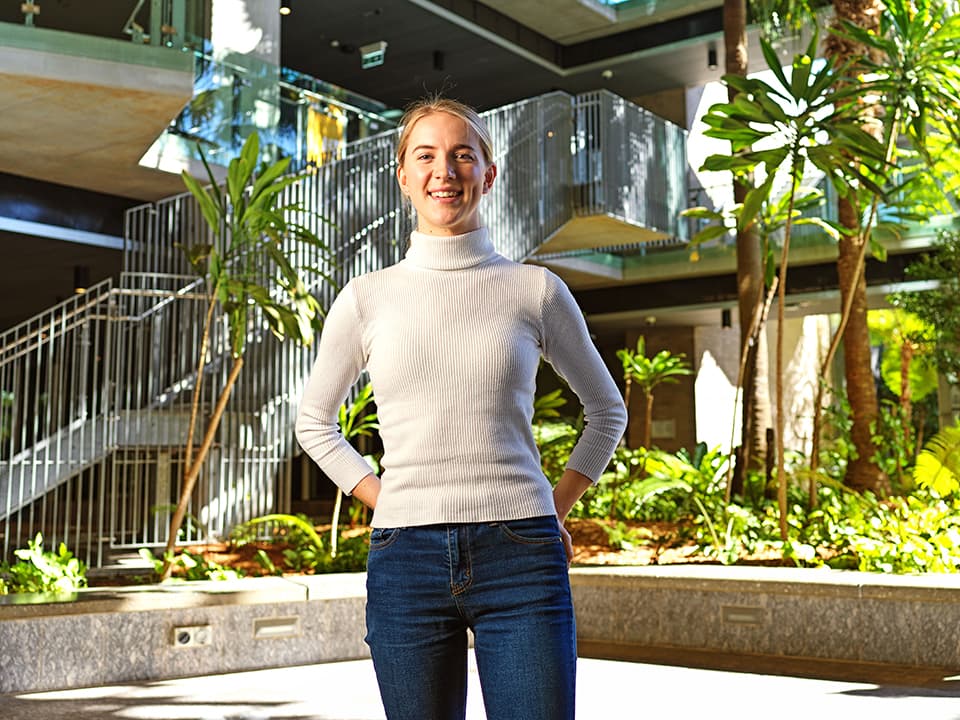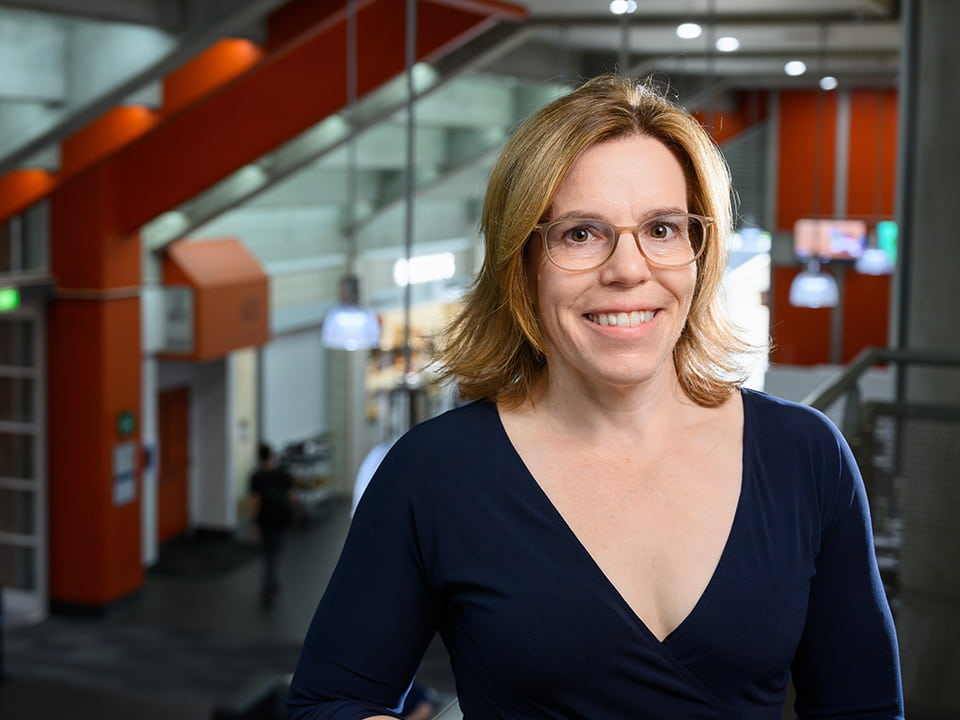 Real-world lecturers
Professor Louisa Coglan is an award-winning economics lecturer that will challenge you to think beyond mainstream economics and business models and will inspire you to analyse the world through a broader lens. Your learning will focus on understanding contemporary economic challenges and societal issues, and how to maximise economic and social value for business and the economy.

Outside the classroom, Professor Coglan is the program lead for the Centre of Behavioural Economics, Society and Technology, a centre for evidence-based behavioural research that transforms society and the economy. She is also president of the Women in Economics Network (Queensland), which proactively works to connect and support the career development of women in economics and increase the representation of women across all levels of the economics profession.

Professor Coglan's passion and expertise will equip you for your real-world economics future.
Administrator
Banker
Banking and finance professional
Business analyst
Corporate secretary
Economist
Financial advisor/analyst
Financial project manager
Government officer
Investment manager
Policy officer
Public servant
Quantitative analyst
Risk manager
Statistician
Stockbroker