Our research
We're a highly collaborative group with a focus on top-quality, cross-disciplinary research that aims to solve real-world problems of global significance. In the Australian Government's 2018 Excellence in Research for Australia (ERA) framework, our ambitious research programs were rated at the highest possible level: 'well above world standard.'
Our research strengths are in statistical data science, computational modelling and simulation, decision theory and systems optimisation. We have strong, existing research collaborations with the Institute for Future Environments (IFE) and Institute of Health and Biomedical Innovation (IHBI), as well as other interdisciplinary projects being undertaken in the Science and Engineering Centre.
Our mathematics centre
The Australian Research Council (ARC) Centre of Excellence for Mathematical and Statistical Frontiers (ACEMS) is a collection of Australia's best researchers across seven universities in applied mathematics, statistics, mathematical physics and machine learning.
Our data science centre
Led by internationally-renowned statistician, QUT's Distinguished Professor Kerrie Mengersen, the QUT Centre for Data Science draws together capability in data science to deliver world-class research, unique training opportunities and active external engagement.
Our partners

The core of our industry engagement is through our research and research training activities and our undergraduate and postgraduate teaching programs.
We partner with businesses and organisations from start-ups to multi-nationals and our scope of application is inclusive, ranging from mathematical biology through climate change to engineering, natural resources, economics and finance.
Arrow Energy
Australian Bureau of Statistics
Australian Customs Service
Australian Pine Kilns
Australian Research Council Centre of Excellence (ACEMS)
Boeing
Brisbane Airport Corporation
CRC ORE
Ergon Energy
Intersystems (Asia Pacific) Pty Ltd
ISS Security Pty Ltd
Nufarm
Plant Protection Chemistry NZ
Princess Alexandra Hospital
Queensland Academy of Sport
Queensland Airports Ltd
Sugar Research Australia
Sustainable Technologies International
Syngenta
Xstrata Queensland Pty Ltd
École Centrale Paris
Imperial College London
University of Oxford
University of Nottingham
The University of Adelaide
Johns Hopkins University
University of Melbourne
University of New South Wales, Australia
University of Queensland
University of Technology Sydney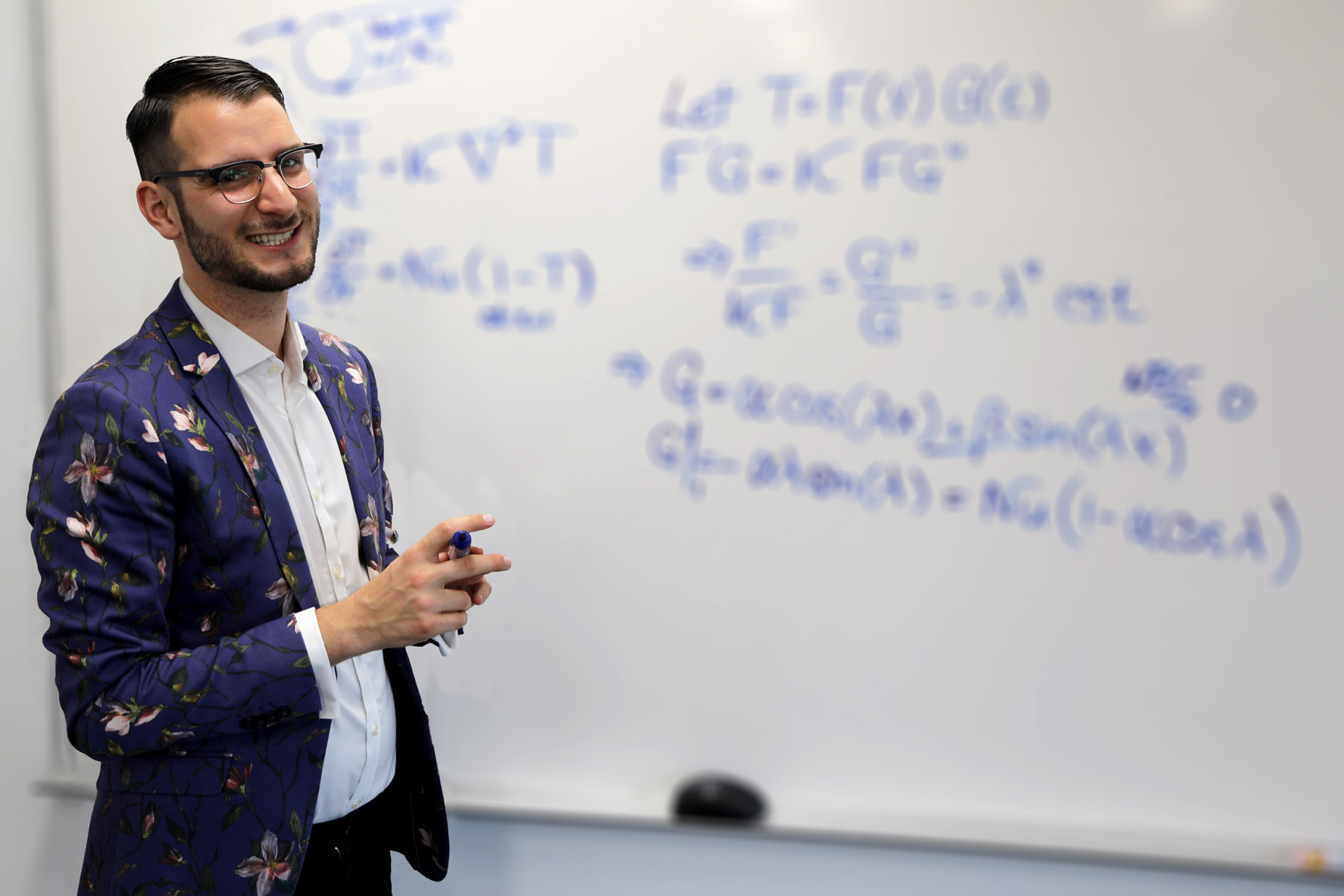 Our people
Here at the QUT School of Mathematical Sciences our goal is to:
create outstanding learning experiences for our students
be at the forefront of disciplinary research in applied mathematics, statistics and operations research
provide real world solutions and outcomes for our external partners.
Our outstanding staff are strongly committed to the vision of being the partner of choice in mathematics education and research.