Our stories

Controlling 'power' in a man's world
One of the few Australian women in 1965 to graduate university with an engineering degree, Engineers Australia recognised Adjunct Professor Else Shepherd's achievements as an educator, entrepreneur and leader of the country's 1700km power transmission network for almost two decades.
Read about Professor Shepard's achievements
Floating nurseries and robotic fleet deliver coral babies
Our experts are using large inflatable 'coral nurseries' to help grow coral babies and a robotic 'LarvalBoat' to help disperse them back onto damaged sections of reef.
Read our media release
2020 Institute of Electrical and Electronics Engineers Fellows
Congratulations to Professor Gerard Ledwich and Professor Mahinda Vilathgamuwa for being selected as Institute of Electrical and Electronics Engineers (IEEE) Fellows in 2020 for their outstanding contributions and developments in the field of power engineering.
Robot Academy delivers one millionth lesson
QUT's Robot Academy has delivered over one million lessons. This is a huge milestone for the open, online robotics education website.
Visit the QUT Robot Academy website
Creating the world's first remote-controlled load-management system
Our researchers have partnered with a Brisbane-based technology company to turn traditional pieces of equipment, like a crane, into an intelligent robot.
Read our media release
Australia's first robotics manufacturing hub
The Palaszczuk Government is investing $7.71 million dollars to establish the nation's first robotics manufacturing hub in partnership with QUT and global leading-edge company Urban Art Projects.
Read our media release
Our research
We focus on high-quality, cross-disciplinary research in robotic vision, machine learning, video analytics, wireless power transfer, microgrids, renewable energy integration and superconductivity.
Our school is home to award-winning research facilities and research centres. These include the Da Vinci Precinct, a Brisbane Airport-based area where we engage in aerospace automation research and development, and our Microgrid Facility, a purpose-built environment for investigating practical and efficient grid integration of renewable energy solutions.
We also collaborate on interdisciplinary projects across QUT including with the Institute of Future Environments (IFE) and the Institute of Health and Biomedical Innovation (IHBI).
Australian Centre for Robotic Vision
Our researchers lead the internationally-recognised Australian Centre for Robotic Vision at QUT which is creating the next generation of robots.
These robots can understand their environment using the sense of vision, allowing them to perform tasks in complex and changing environments.
Speech, Audio, Image, Video and Technology
Our researchers conduct postgraduate training, industrial consultancy and product development in the areas of speech, audio, image and video technologies.
We focus on applying machine learning and pattern recognition techniques to solve real world problems in computer vision and speech and language processing.
Visit the Speech, Audio, Image, Video and Technology website
Our courses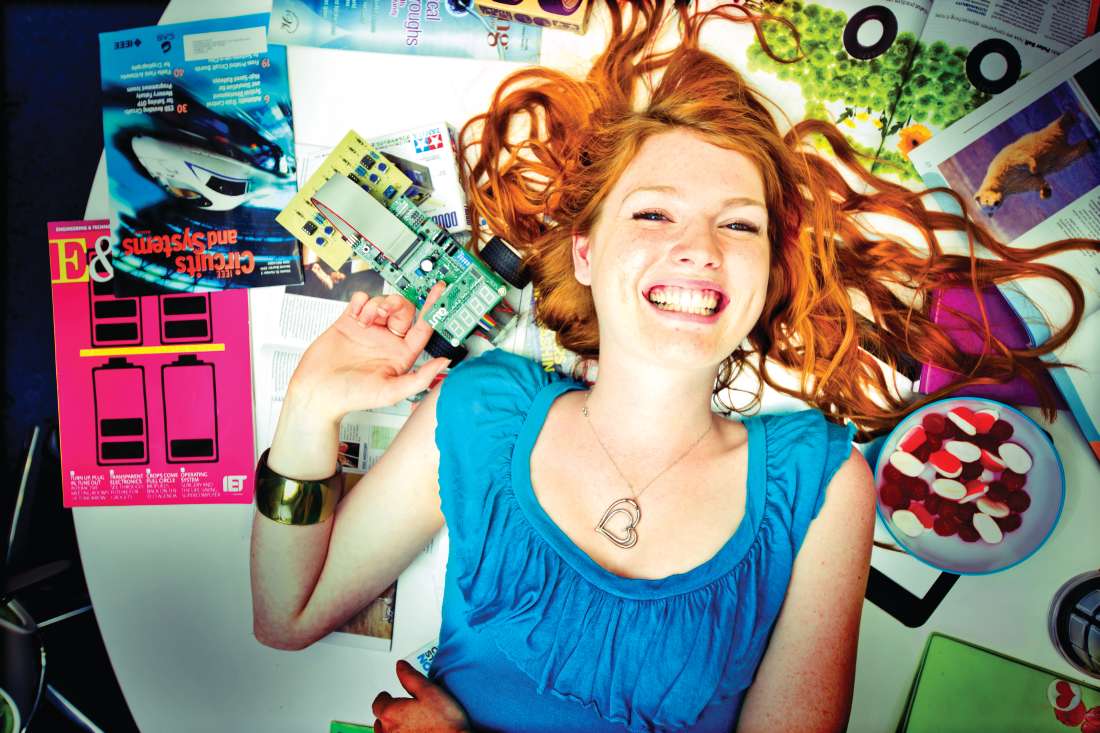 Electrical Engineering
"What attracted me to engineering was the chance to put critical thinking into practise, and work as an inventor to solve real world problems. While studying I was involved with the Girls in Engineering Making Statements club and the Big Sister / Little Sister mentoring program, which gives the higher year students a chance to help the first and second year students settle in."
Deanna Hood
Bachelor of Engineering (Honours) (Electrical)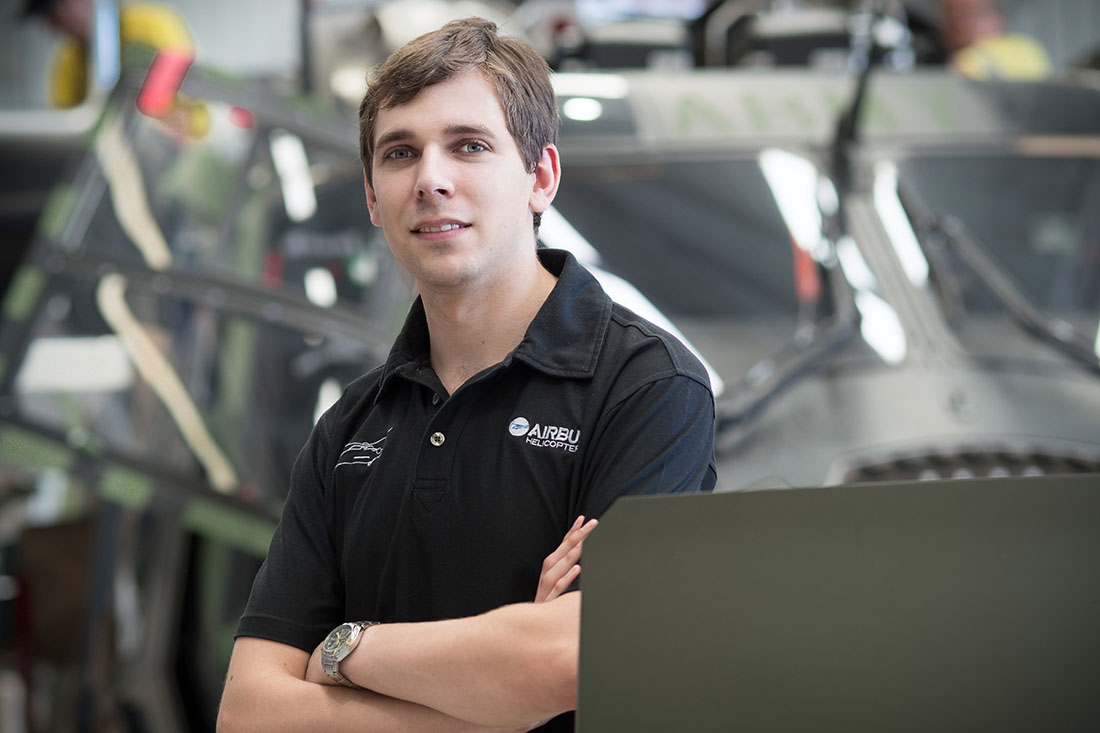 Electrical and Aerospace Engineering
"QUT's focus on real work connections prepared me to enter the aerospace industry. I worked on unmanned aerial vehicles (UAVs) as part of a Vacation Research Experience Scheme project and while undertaking work experience at the Australian Research Centre for Aerospace Automation. As a graduate I have joined Airbus; one of the largest, international aerospace companies."
Benjamin Letheren
Bachelor of Engineering (Honours) (Electrical and Aerospace)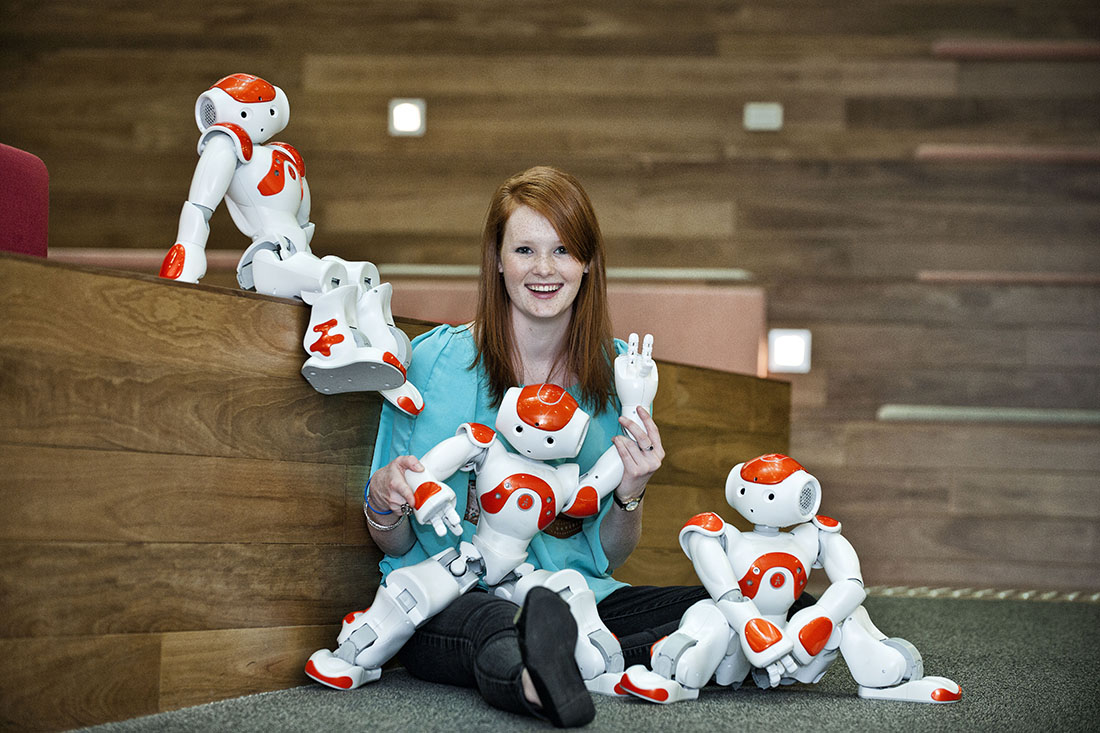 Mechatronics
"I chose to study mechatronics as it focused on the design, control and interactions of both mechanical and electrical systems. By adding robotics as a second study area I gained further insight and depth. I'm now an automation engineer on working on control systems from individual robots to whole manufacturing lines."
Amy Gunnell
Bachelor of Engineering (Honours) (Mechatronics)
Our partners

The core of our industry engagement is through our teaching and research excellence in diverse fields, including power systems, signal processing, machine learning, aerospace and robotics.
Our partnerships have led to the development of automated monitoring systems for airport security screenings and a new wireless heart pump that reduces the risk of infection for the patient.
Advance Queensland
Data61
Disney Research
DST Group
Emirates Group Security
Energex Ltd
Ergon Energy
ISS
Microsoft Research
Mining3
Nova Systems
Powerlink Queensland
Trademark Vision
Air Services Australia
Australian Border Force
Australian Federal Police
Australian Institute of Sport
Australian Research Council
Brisbane Airport Corporation
CSIRO
Queensland Academy of Sport
Queensland Airports Limited
University of Sassari
University of Southampton
Australian National University
Carnegie Mellon University
City College New York
Defence Science and Technology Organisation (DSTO)
ETH Zürich
Florida State University
Georgia Institute of Technology
Harvard University
IDIAP - Dalle Molle Institute of Perceptual Artificial Intelligence
Imperial College
INRIA
Michigan State University
Monash University
National Security Science and Technology Centre
Oxford University
Radboud University
University of Adelaide
University of Oxford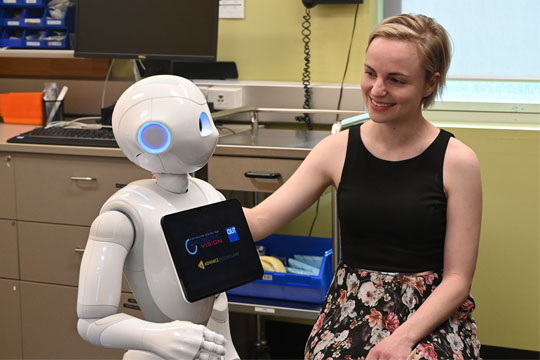 Our people
Our school brings together a diverse team of experts who deliver world-class education and achieve breakthroughs in research.
Explore our staff profiles to discover the amazing work our researchers are contributing to.