Our stories

Should you have a bushfire-safe room?
A safe room could be your last resort when a bushfire is closing in. Our researchers have written an article about whether you need a bushfire-safe room, how they protect you and how our research will improve them.
Read the article on The Conversation
ARC Discovery Project grants
Our researchers have been awarded ARC Discovery Project grants to mitigate vehicular crashes into masonry buildings and investigate fire resistance in building materials.
QUT researchers awarded $9.4 million
Research into sustainable highrises using timber
Dr Craig Cowled has been awarded a $240,000 Advance Queensland Aboriginal and Torres Strait Islander Research Fellowship to research and develop a new building system and guidelines for timber buildings up to eight storeys.
Read about Dr Cowled's research
Using smart technologies for flood resilience
Our researchers have been awarded significant funding under the Australian Government's Smart Cities and Suburbs Program to investigate community-focused smart technologies to enhance flood resilience.
Creating resilient pavements
With funding from the ARC Research Hub for Smart Next Generation Transport Pavements, Dr Chaminda Gallage is the lead Chief Investigator of a research project into how smart geosynthetics can be used for long-lasting and resilient pavements.
Our research
We're actively engaged in research, teaching and professional services in the areas of infrastructure, environmental engineering, and building and civil construction.
We design and improve infrastructure to meet real-world challenges such as overpopulation, natural disasters and climate change, and shape the world we live in by engineering liveable and sustainable environments with safe, efficient and reliable infrastructure.
Our researchers are involved in a research group based at our Wind and Fire Engineering Lab, as well as our Transport Research Group, Geotechnical Engineering research Group and Structural Engineering Research Group. We also have ties with the Centre for Data Science, Centre for Materials Science and Centre for Agriculture and Bioeconomy.
Our courses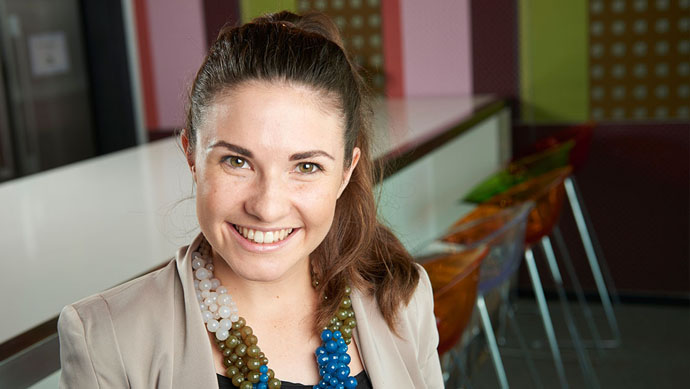 Engineering
"While at university I was offered employment as an undergraduate civil design engineer and an undergraduate fly-in fly-out site engineer. I was working in two very different fields but QUT really prepared me for the challenges of each role."
Genevieve De Michele
Bachelor of Engineering (Honours) (Civil)
Our partners

The core of our industry engagement is through our research and research training activities and our undergraduate and postgraduate teaching programs.
We partner with businesses and organisations from start-ups to multi-nationals and our scope of application is inclusive.
Adbri Masonry
Australian Rail Track Corporation
Australian Road Research Board
BHP
Boral
Brisbane Airport Corporation
Brisbane City Council
Concrete Masonry Association of Australia
Department of Housing and Public Works, Queensland
Department of Infrastructure, Australia
Department of Transport and Main Roads, Queensland
Gold Coast City Council
iMOVE CRC
Logan City Council
Port of Brisbane Corporation, Queensland
Seqwater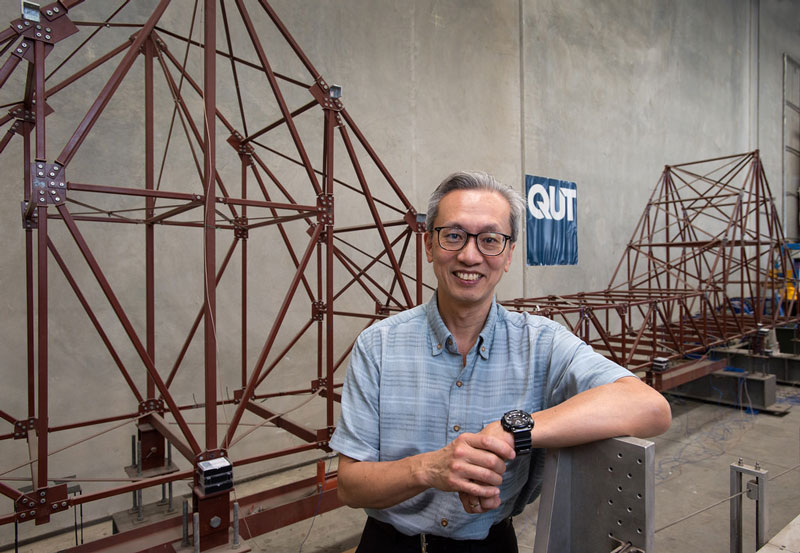 Our people
Our school brings together a diverse team of experts who deliver world-class education and achieve breakthroughs in research.
Explore our staff profiles to discover the amazing work our researchers are contributing to.