Service Science

Head of Discipline: Professor Alistair Barros
Professor Alistair Barros' research focusses on the development of novel business design utilising services in different industries, service-based IT architecture and the technical analysis of systems for identifying and validating new designs. He has worked extensively with SAP, government departments and industry partners including Bank of Queensland and Suncorp.
Global leaders in the field
QUT is one of the leading Australian institutions for Information Systems. We are known for our uncompromising focus on rigorously conducted and highly relevant research, which provides immediate value to students and industry partners.
Women's Wellness after Cancer Program
Professor Debra Anderson and her team have worked with the Women's Wellness after Cancer Program (WWACP) by implementing interactive technologies to improve the quality of life for women after battling cancer.
Overview
Services are a critical part of information systems, not only because service-based industries have become the biggest and fastest-growing sector in the world, but also because they are the basis by which consumers, business and communities seek value through delivered outcomes.
They enable companies to deliver business value, competitive differentiation and disruptive business models through services such as:
business processes
software applications
big data
middleware platforms
computing infrastructure
smart phones, and devices related to cars
buildings and homes.
The prominence of services can be seen in the biggest IT trends and disruptions of the last ten years, including:
service-oriented architecture
software-as-a-service
cloud computing mobile computing and smart devices
the Internet of Things
global business networks
social media and networks.
Service science is about the study of services, service delivery systems and service-based technologies. It provides a dedicated focus on the theoretical foundations, applications, technologies and the innovations of services across organisations, industries, digital ecosystems and the web.
Teaching
Our discipline is responsible for teaching undergraduate and masters IT degrees across a broad spectrum of topics related to Information systems, including:
impact of IT
design thinking
digital disruption and innovation
corporate information systems
enterprise systems
mobile and pervasive systems
cloud information systems
enterprise architecture.
Research
Research in our discipline has contributed to new advancements and insights into a wide variety of practical applications, including:
business strategy and digital competency
design-led innovation and digital transformation
service languages/techniques (e.g. USDL) and methods (e.g. Enterprise Architecture)
service platforms and ecosystems
social media, social networks and digital communities
ubiquitous computing, smart devices and multi-media.
Themes
Our academics conduct research across a broad spectrum of themes:
Static and dynamic code analysis to support the re-engineering of large enterprise software as demand-based cloud or web services. This involves the extraction, visualisation and clustering analysis of software dependencies (structural relationships and interactions) of large software systems, interfaces and logs.
Design science capabilities related to the modelling of human to automated services inclusive of business and technical, functional and non-functional, aspects (USDL language). This is relevant for service modelling and cataloguing used in systems design and service delivery platform applications notably in the public sector (Department of Human Services).
Design science capabilities related to extending architecture frameworks which capture and align business and IT systems in single or multi-organisational enterprises (TOGAF/Archimate method).
Design, implementation and experimentation next-generation service delivery applications involving both commercial firms and open communities, and exploiting service co-creation capabilities of social media platforms. Applications areas relate to banking (Bank of Queensland, Suncorp) and emergency medicine (Emergency Medicine Foundation).
Analysis and integration of personal, organisational and contextual data, using multi-­media and mobile services. Video/audio data analysis, consumer context analysis (e.g. emotion detection), intelligent agents for service interactions and decision support.
Design-led innovation methods in action research frameworks in various sectors with significant digital disruptions (e.g. Australia Post, Urban Utilities and Department of Human Services)
Rankings
Our research has made significant contributions to QUT's Excellence in Research for Australia (ERA) ratings. We received a 3 (at world standard) in library and information studies, and computer software.
ERA (Excellence in Research for Australia) evaluates the quality of research undertaken in Australian universities against national and international benchmarks.
Projects
The Category 1 funded research projects we are currently leading are:
Project leader

Dates

2014-2017
Project summary
This project aims to develop a deeper understanding of the potential of increased connectedness between customers; specifically for organisations in the services sector. The massive uptake of social technologies demonstrates the high demand for connectedness. However, to date, corporations and their customers have insufficient means to utilise such communities.
Through the banking sector, the project's outcomes intend to show how digital communities can improve the delivery of services and facilitate new co-delivery and brokerage models.
Project leader

Dates

2014-2016
Project summary
The proliferation of software-as-a-service applications from 'dotcom' players is raising expectations that other industries will make their critical desktop and mainframe software available as web-enabled software-as-a- service and mobile apps. However, manually re-engineering legacy software is notoriously costly and frequently unsuccessful.
This project will make it easier and quicker to turn stand-alone programs into online services by automating much of the process. Specifically, it will develop tools for:
analysing program code to identify points to implement service interfaces
displaying existing and new code dependencies visually
help with design and implementation of new software layers that link legacy services to the web.
Project leaders

Professor Debra Anderson
A. McCarthy
M. Turner, N.King
L. Monterosso
M. Krishnasamy
K. White
S. Hall
Associate Professor Dian Tjondronegoro

Dates

2014-2016
Project summary
The women's wellness after cancer program (WWACP) is a national, collaborative project to develop, trial and evaluate the clinical benefits and cost effectiveness of an e-health enabled structured health promotion intervention. It is targeted at improving health related quality of life (HRQoL) and reducing key chronic disease risk factors in women previously treated for haematological, breast and gynaecological cancers.
It is proposed that sustainable positive lifestyle change can be obtained and sustained more effectively and efficiently using current interactive technologies such as online consultations, reminders and encouragement via phone and tablet apps, and through the various educational and informative resources available on a dynamic, interactive website and online community.
Partnerships
We are currently involved in funded research or commercial projects with these partners: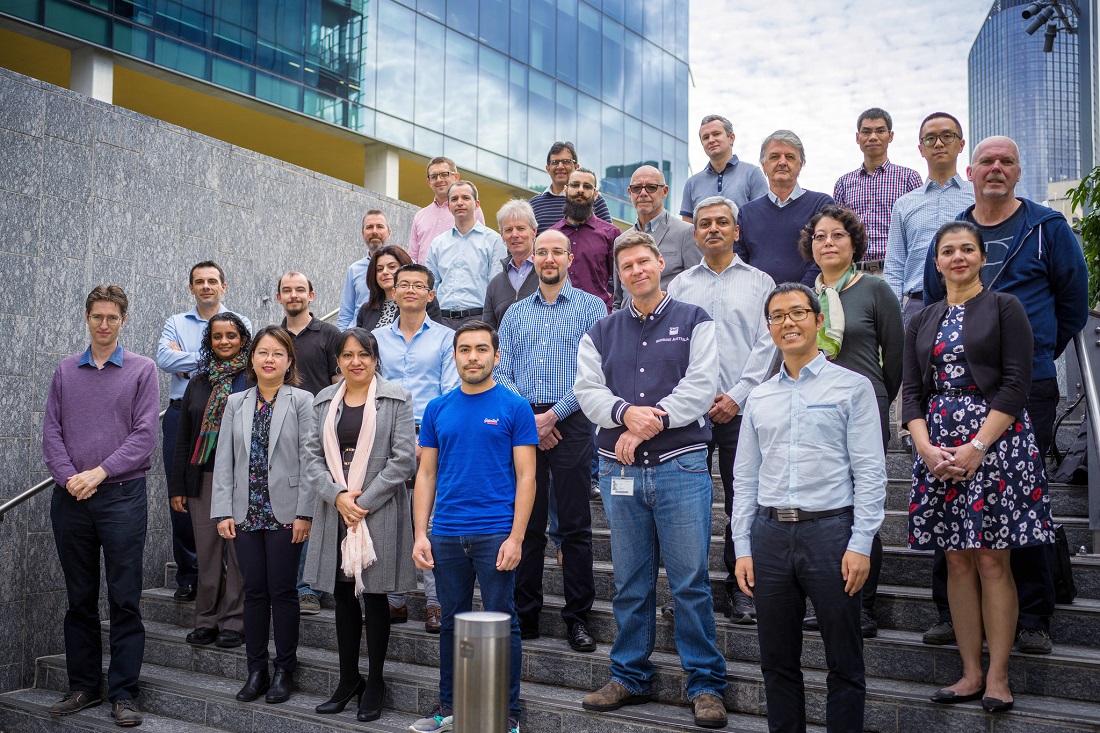 Our experts
Our discipline brings together a diverse team of experts who deliver world-class education and achieve breakthroughs in research. We invite you to connect with our staff community.
Our experts
Student topics
Are you looking to study at a higher or more detailed level? We are currently looking for students to research topics at a variety of study levels, including PhD, Masters, Honours or the Vacation Research Experience Scheme (VRES).
Browse student topics