Information Security

Industry collaboration to secure our power networks
Working with industry partner Powerlink Queensland, Dr Ernest Foo and collaborators conducted a detailed security analysis of the DNP3 protocol, the main protocol used to automate substations in Australia, to identify vulnerabilities and propose mechanisms to secure power networks from cyber attacks.
Protecting communications in autonomous infrastructure
Autonomous vehicles and other unsupervised systems increasingly rely on trustworthy communications. We are investigating the security of communications protocols used within and between mobile and fixed infrastructure, as used in transport, manufacturing and other essential services systems.
Secure and efficient Internet of Things data networks
Installed in a mine or a household refrigerator, microprocessors can transmit data about location, gas levels and even dust. Dr Vicky Liu's research is focused on cyber security for IoT data with consideration to performance and cost, and can be applied to smart cities, wearable fitness trackers, or any networked objects
Overview
What is information security?
The vital importance of information systems makes them a tempting target for attacks. Society needs information security to protect critical data and the systems that use, store and transmit it, but its importance is often only realised after systems fail or are attacked, and the scope of the repercussions can be catastrophic.
A growing demand for expertise
Digital technology is integrated into most modern operational processes and customer interactions, but security protocols that protect legacy systems often haven't been adapted to cope with the changes that come with new digital applications.
Future trends like automation and the Internet of Things mean more and more devices are being interconnected, creating new security threats and increasing the size of the target.
Amateur hackers, criminal organisations and state sponsors alike can leverage vulnerable information systems for publicity or financial and political gain. Despite this, an alarming number of organisations have not implemented adequate cyber-risk management strategies.
Research
Our research uncovers problems with existing systems and develops new and more efficient methods to counter information security risks for real-world organisations.
We are one of Australia's leading academic research groups in information security concentrating on cyber-physical systems. We specialise in two key areas of research: cryptography and secure networking.
Cryptography
Cryptography involves writing and solving codes – the tools needed for ensuring unbreakable data security. Its practical applications include protecting sensitive communications, developing and securing electronic elections and surveys used by entire populations, implementing human-centric encryption functionality on websites and security systems for financial institutions. It is also the basis of the new distributed ledger technologies underlying crypto-currencies like Bitcoin.
Secure networking
Secure networking is needed to protect data confidentiality and system integrity in telecommunications and wireless networks. It is essential for critical national infrastructure such as power and water supplies, transport systems and manufacturing plants. Society relies daily on secure communication protocols to safeguard email and other sensitive communications, and for conducting trustworthy online business transactions.
Facilities
SCADA (Supervisory Control and Data Acquisition) cyber security laboratory
We simulate cyber attacks using industry-standard equipment and experimental communications networks and protocols to help understand how to better secure critical infrastructure. We develop techniques for organisations to use in the real world to predict and protect against malfunctions, potentially caused by cyber attacks.
Research conducted in our SCADA lab can be applied to prevent system failures in manufacturing plants, the embedded hardware behind a car's dashboard, rail switching systems or wireless networks for controlling drones.
Teaching
We offer undergraduate and postgraduate units in our Information Technology degrees:
Projects
The Category 1 funded research projects we are currently leading are:
Project leader

Dates

2014-2018
Project summary
Cryptography offers wonderful tools for unbreakable data security, but only between computer nodes, leaving their human owners helpless. Encrypted tunnels terminate not at humans but at mobile phones and personal computers, exposing users' secrets to spyware from search-engine keyloggers to full-bore malware planted by crooks, hackers, and foreign spy agencies.
This project aims to create a simple and strong cryptography, so that humans can, for the first time, take front seat in real security protocols. The technical challenge is to build public-key ciphers, operable manually from a mental key in seconds, and from there remake human-powered versions of many useful information security protocols.
Project leader

Dates

2014-2016
Project summary
Modern cryptography has the power to revolutionise virtually every aspect of our online lives. Large-scale secure data sharing could become a breeze, with tools such as functional encryption (FE) to give us fine control over access rights by means of expressive languages, and there will be no more juggling of crypto keys. Finally, the known foundations of FE will crumble when even small-sized quantum computers become reality, perhaps next decade.
This project aims to recreate and expand the power of FE from post-quantum (PQ) mathematical principles, immune to quantum attacks, building on recent discoveries of limited forms of PQ-FE from rock-solid crypto principles.
Legacy2Service: a novel, model-driven technique for re-engineering on-demand software services out of legacy applications, 2014-2016.
Big Data Analysis on Personal Computers, 2017-2020.
Partnerships
We offer research consultancy services to industry and government bodies in our specialist fields of cryptography and secure networking.
Contact our academic staff to find out more about their research specialisations, or our Science and Engineering Industry and Engagement office to discuss partnership opportunities.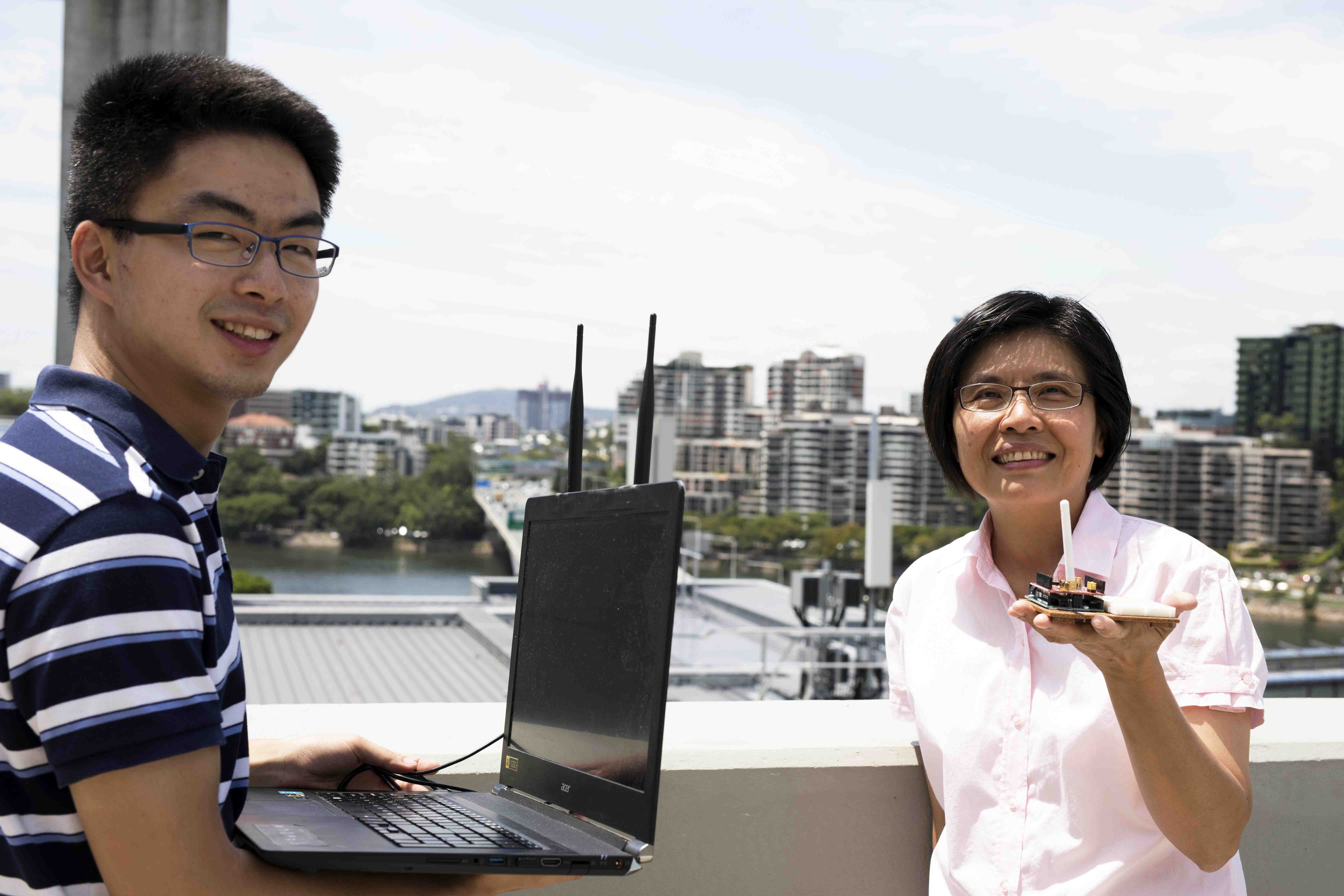 Our experts
Our discipline brings together a diverse team of experts who deliver world-class education and achieve breakthroughs in research. We invite you to connect with our staff community.
Our experts
Student topics
Are you looking to study at a higher or more detailed level? We are currently looking for students to research topics at a variety of study levels, including PhD, Masters, Honours or the Vacation Research Experience Scheme (VRES).
Browse student topics