Genetics and Biotechnology

Overview
We are working towards a sustainable future by analysing genomes of Australian plants and animals and improving agricultural and industrial processes.
We are looking into real-world problems associated with food security, energy, health and the environment.
Dr David Hurwood
Discipline LeaderDr David Hurwood leads the Genetics and Biotechnology discipline. His research areas include:
improving giant freshwater prawn aquaculture in the pacific
investigating the systematic relationship among northern and southern hemisphere ostrea oysters
short and long term genetic impacts of ranching abalone haliotis rubra
Professor Martin Sillence
ProfessorProfessor Martin Sillence is the Academic Program Director (Science) responsible for overseeing all science courses in the Faculty.
He also leads an active research group focused on animal physiology and pharmacology, with particular strengths in equine health and medicine. Recently he has found a new veterinary drug that can prevent laminitis in ponies.
View Professor Martin Sillence's profile
Dr. Melody de Laat
Senior LecturerDr. Melody de Laat dedicates her time to finding novel therapies for animal diseases. Her research focuses on:
Australian wild horse health and ecology
endocrine dysfunction
equine lameness
incretin biology
metabolism and nutrition disorders
veterinary pharmacology
Dr. Peter Prentis
Senior LecturerDr. Peter Prentis' work focuses on evolutionary genomic questions about how organisms function and evolve using genomic data.
His research aims to answer fundamental evolutionary questions that will enhance agricultural understanding, including the better management of pest fruit flies and the development of bio-pesticides derived from sea anemone venoms.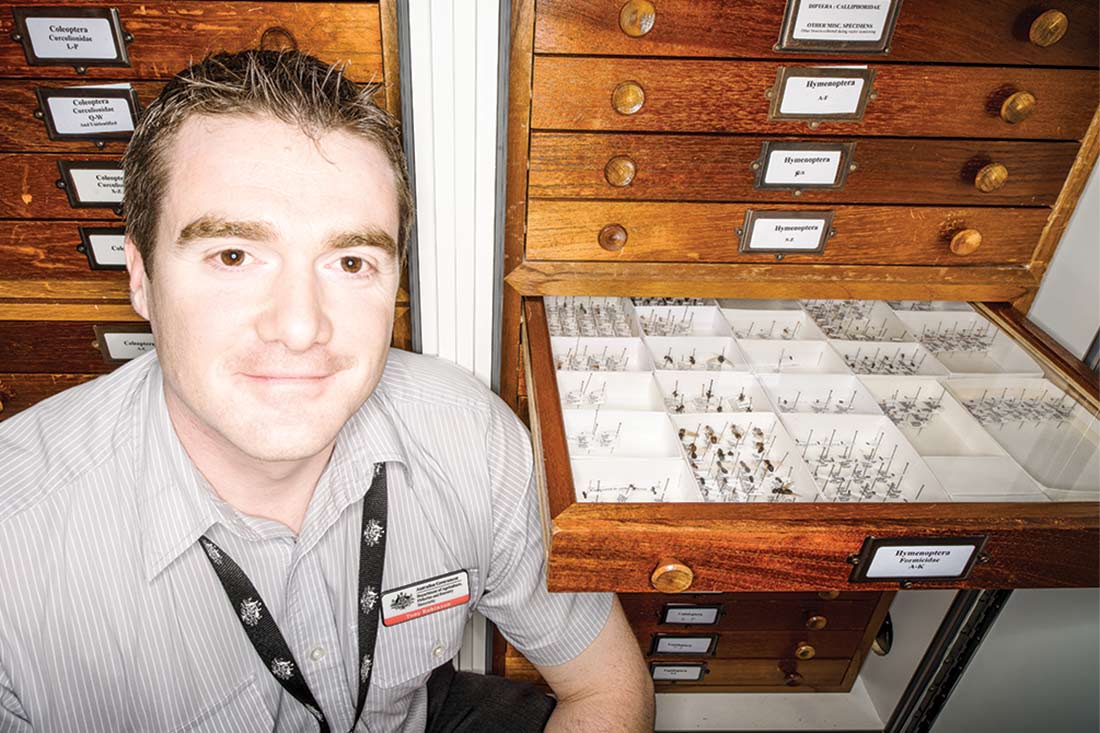 Real graduate
"I'm a senior entomologist with the Department of Agriculture. The department protects the environment and animal, plant and human health from the risk of exotic pests and diseases.
I enjoy the interesting and challenging work, with a good mix of field, laboratory and office work. There's always something new to learn in entomology and one of the most important things QUT taught me is critical thinking, and how to find and review information. It helped me get where I am today."
Tony Robinson
Projects
Project Leader

Dates

2018-2020
Project summary
This project aims to understand why flies that cause maggoty fruit have so frequently evolved the generalist feeding habitat, and to test specific hypotheses to explain the high frequency of generalism in Bactrocera.
Outcomes will significantly advance understanding of the evolution of generalism, and so greatly advance herbivory theory. As Bactrocera are also globally significant horticultural pests, the project will provide under-pinning science for pest management.
Project Leader

Dates

2015-2017
Project summary
This project aims to use DNA, fossils and biological cues to synergistically model evolutionary rate changes. Molecular dates allow direct comparison of evolutionary and ecological patterns and processes across the tree of life. However, current models struggle to identify the location and magnitude of molecular clock rate changes on phylogenies, often resulting in wildly inaccurate dates.
Expected outcomes include improved dating accuracy, and a novel statistical framework for morphological data, which allows fossils to be more accurately merged into the tree of life. In turn, the project aims to resolve intense debate on the origins of marsupial and placental mammals, and to trace the responses of these two groups to past environmental changes.
Project Leader

Dr Tanya Scharaschkin

Dates

2014-2017
Project summary
This project will provide a reliable framework for classifying a group of widespread but understudied grasses, including some rare and threaten species. The number of genera and species in the subtribe Rottboelliinae is uncertain. Analysis of DNA sequences from multiple regions will inform the taxonomic revision of ~11 genera and 98 species. Diagnostically important characters will be identified for the creation of reliable identification keys.
This research will train a new agrostologist and enhance our understanding of the biodiversity of mesic to savannah grasslands. It will provide clarity to decision-making processes regarding conservation and management of rare and threaten species.
Project Leader

Dates

2014-2016
Project summary
Laminitis is a crippling foot disease in horses which incurs significant economic and social costs. Recent studies have shown that persistently high insulin concentrations can trigger laminitis, and that high insulin levels are caused by the excessive release of hormones called incretins.
This project aims to determine the role of incretins and their receptors in causing abnormal equine insulin secretion. The distribution of equine incretin receptors will be described for the first time, and the consequences of incretin receptor binding will be characterised. Understanding equine incretin biology may lead to novel therapies for laminitis.
Interdisciplinary/inter-institution project
Project Leader

Dates

2018-2020
Project summary
This project aims to identify the earliest pathogenic factors of disease by investigating two key hormones, ghrelin and GLP-2, and whether a specific genetic mutation underlies insulin dysregulation.
Using innovative approaches the project will enable the identification of at-risk animals and pinpoint novel treatment strategies. In the long term improved disease treatment and prevention will reduce the suffering associated with painful and often lethal co-morbidities.
Partnerships
Some of our industry and community partners have included:
Research groups and institutes
Industry and community partners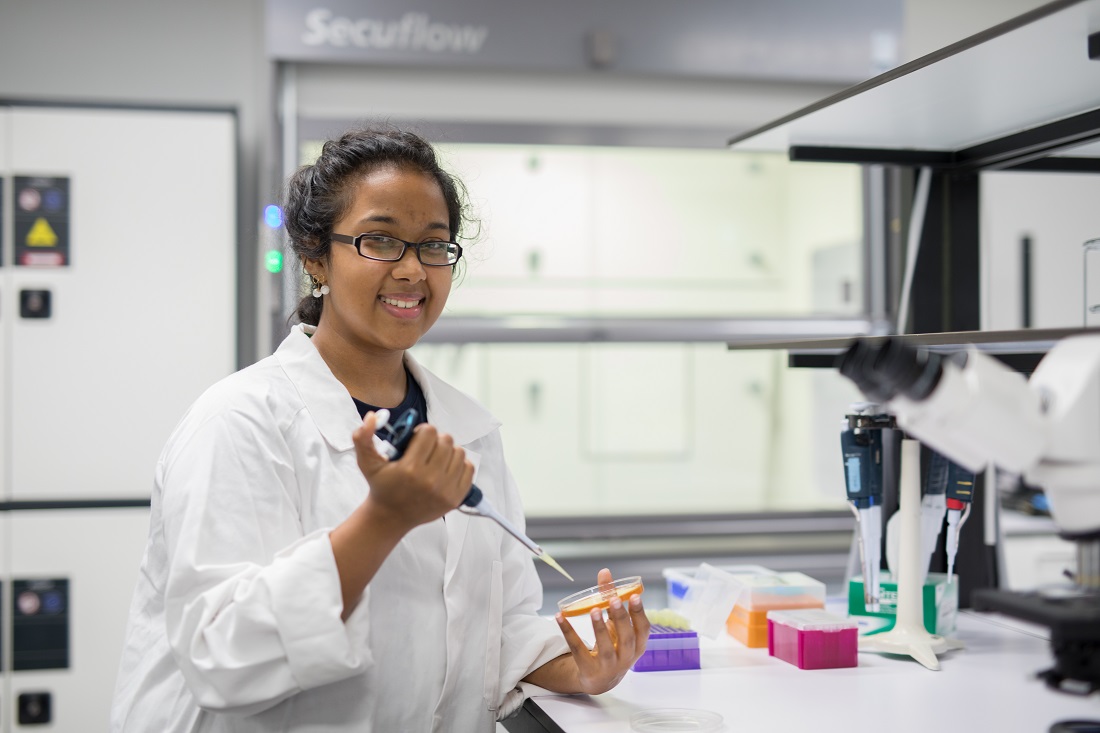 Our topics
Are you looking to study at a higher or more detailed level? We are currently looking for students to research topics at a variety of study levels, including PhD, Masters, Honours or the Vacation Research Experience Scheme (VRES).
View our topics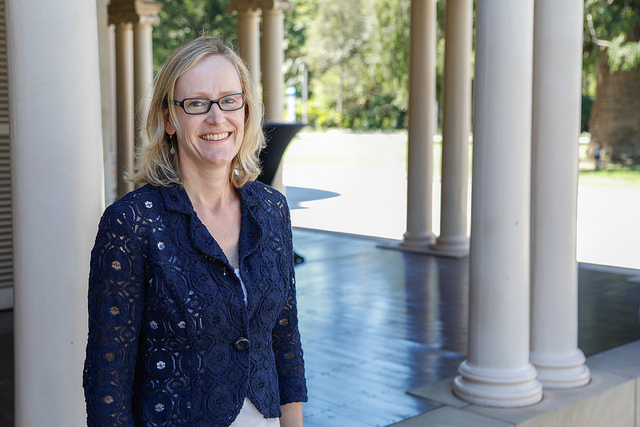 Our experts
We host an expert team of researchers and teaching staff, including Head of School and discipline leaders. Our discipline brings together a diverse team of experts who deliver world-class education and achieve breakthroughs in research.
Meet our experts