Biomedical Engineering and Medical Physics

Australia-first biofabrication institute
QUT and Metro North Hospital and Health Service have established the Herston Biofabrication Institute, which will host researchers including Professor Mia Woodruff, who is internationally recognised as a leader in biofabrication (3D printing body parts).
Simpler, safer and cheaper keyhole surgery
Professor Ross Crawford and QUT roboticists are developing a new class of medical imaging system for minimally invasive surgeries. Combining the latest in miniature depth camera technology, deep learning algorithms and 3D-ultrasound imaging, the research will solve surgical challenges with affordable, simple devices.
Industry collaboration on the science of comfort
Dr Caroline Grant and Dr Paige Little from our Biomechanics and Spine Research Group are collaborating with Sealy to study the spine's biomechanics to discover the most comfortable surface to sleep on, and inform an new era of individually-tailored bedding products.
Read more about the project here
Innovative tissue repair approaches
Professor Yin Xiao leads the Australia-China Centre for Tissue Engineering and Regenerative Medicine, which aims to develop new tissue engineering approaches to repair and regenerate skin, tooth, bone and other tissues, and to promote the integration of clinical and basic science.
Our 3D printed ear research
Advance Queensland Scholarship recipient and PhD student, Rena Cruz, is working on modelling a customisable ear cartilage model that can be used to print a 3D ear that matches a patient's unaffected ear.
Breakthroughs in cancer treatment
We've developed a new 3D printable gel that opens the way to rapid, personalised cancer treatment by enabling multiple, simultaneous tests to find the correct therapy to target tumours.
Medical Engineering Research Facility
Work at this facility includes research, validation, commercialisation and training activities to ensure widespread adoption of new medical devices and techniques.
Medical Engineering Research Facility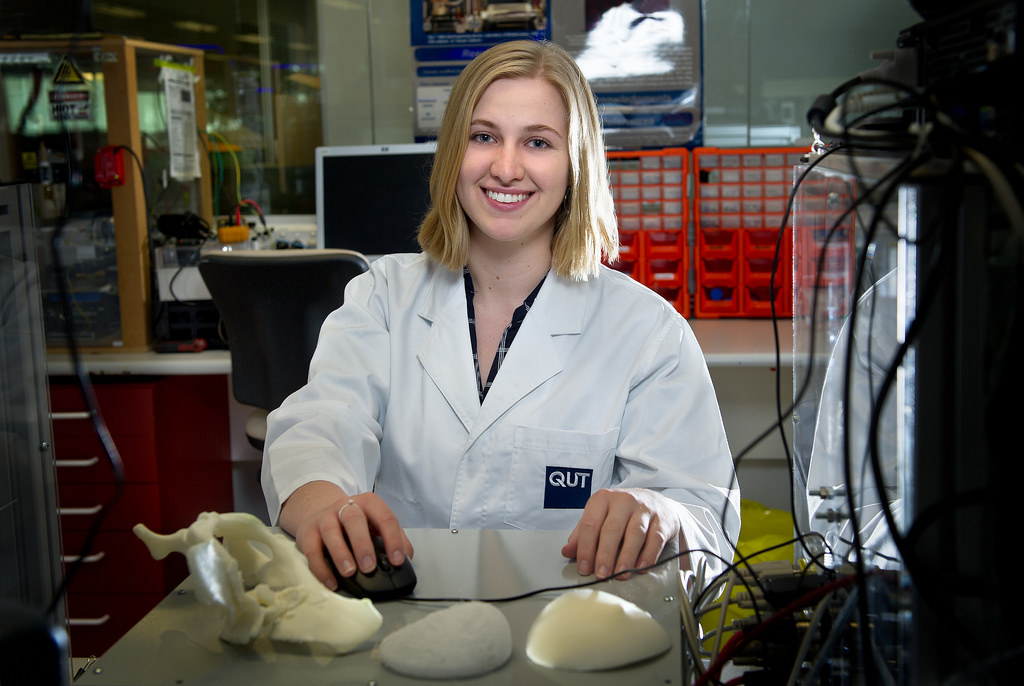 Overview
We combine biology, medicine, engineering and physics to design and develop new equipment and methods that improve the quality of human health and life.
Practitioners in these fields design everything from surgical devices, prosthetics and artificial organs to systems for medical monitoring, radiation therapy, patient monitoring and diagnosing disease.
Biomedical engineers and medical physicists have developed life-saving technologies that have made enormous advancements in healthcare and the quality of people's lives.
Real students
"When a family member received a cochlear implant I saw how medical engineering could provide a long-term solution to his hearing loss. I would love a career working to improve the health of individuals through the development and implementation of viable healthcare technology."
Renee Nightingale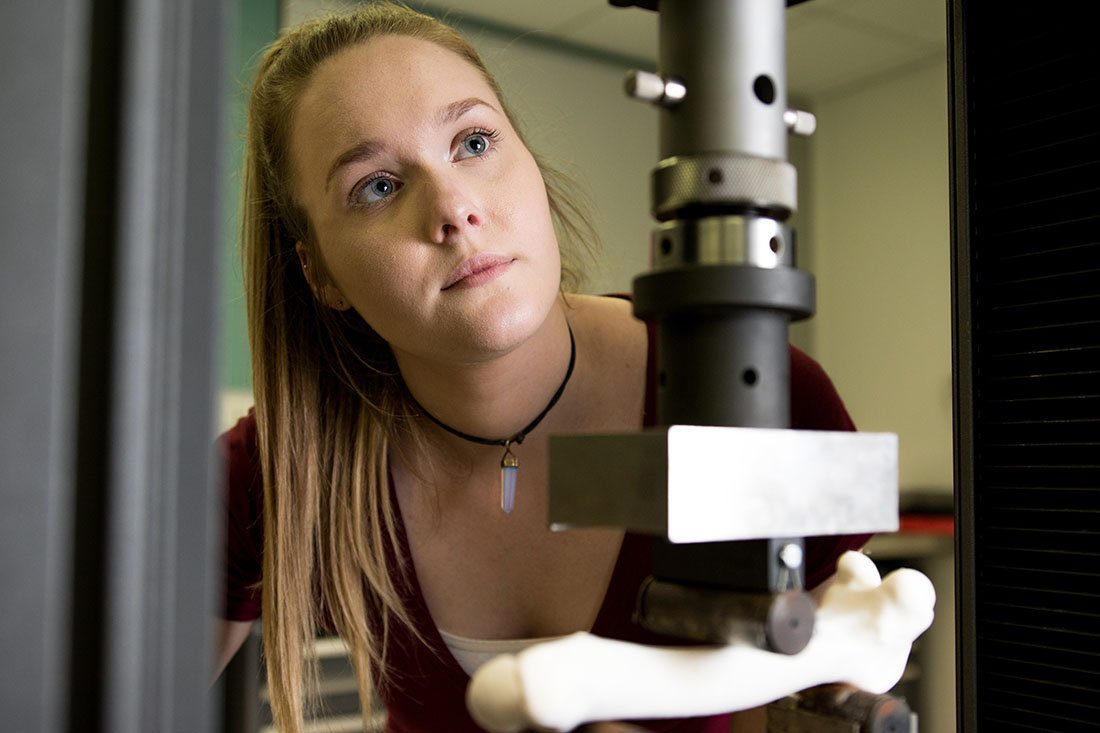 Partnerships
Our researchers collaborate on projects in specialised research groups and facilities across disciplines and institutions.
Some of our industry and community partners include:
Queensland Orthopaedic Research Trust
Surgical Research Australia Pty Ltd.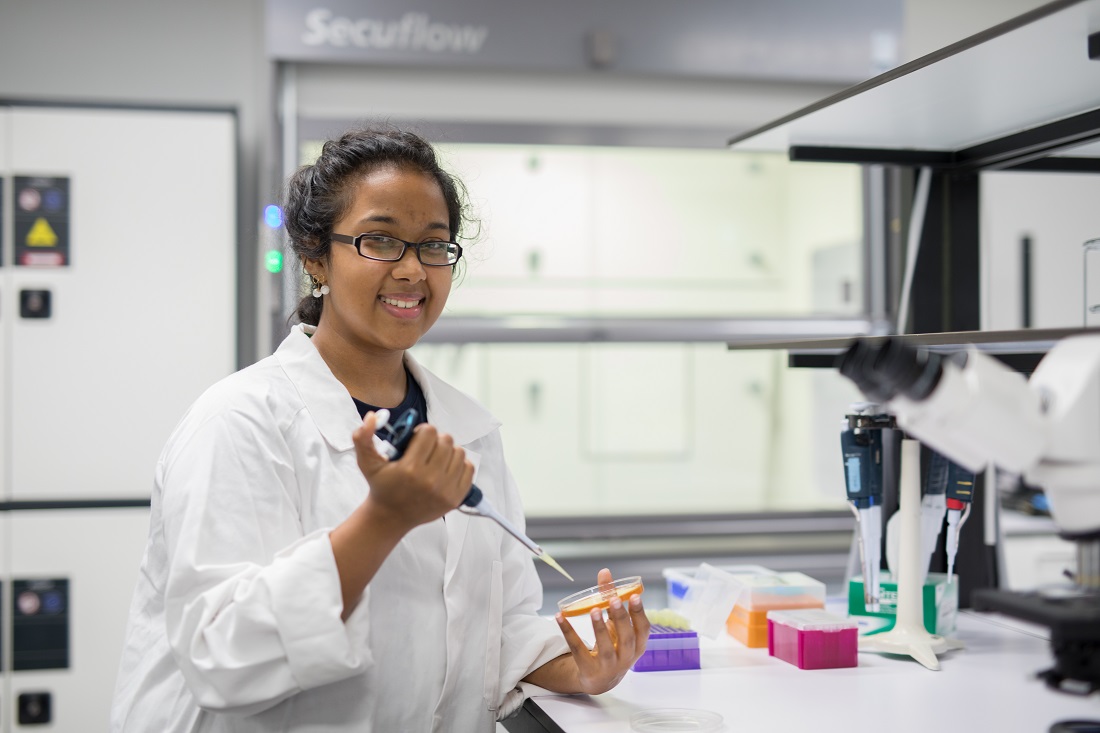 Our topics
Are you looking to study at a higher or more detailed level? We are currently looking for students to research topics at a variety of study levels, including PhD, Masters, Honours or the Vacation Research Experience Scheme (VRES).
View our topics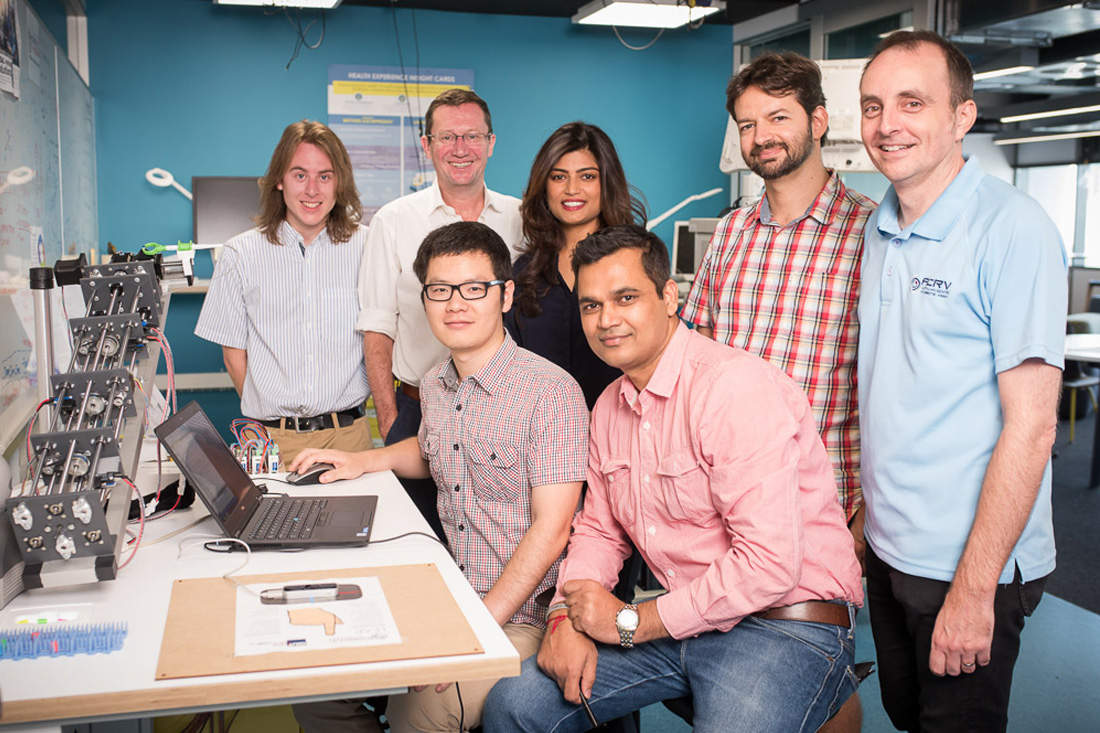 Our experts
We host an expert team of researchers and teaching staff, including Head of School and discipline leaders. Our discipline brings together a diverse team of experts who deliver world-class education and achieve breakthroughs in research.
Meet our experts