Research at the intersection of robotics and computer vision aims to create a new generation of intelligent systems that can visually sense and understand real-world environments.
Can robots see the future?
Developing robots that understand what they see is the key to an array of emerging applications in robotics and automation. However vision is a complex process requiring rapid and continuous feedback for control.
Robotics is a transformative technology with potential applications across a range of industries, including manufacturing, agriculture and construction. Automation can transform these industries, but only if it can perform complex interactive tasks in unstructured environments.
We're working toward developing robots that perceive their environment: that sense, understand and learn in order to improve performance over time. Robots with visual perception - that can see and respond as humans do - will have the potential to increase productivity in industries critical to Australia's economy.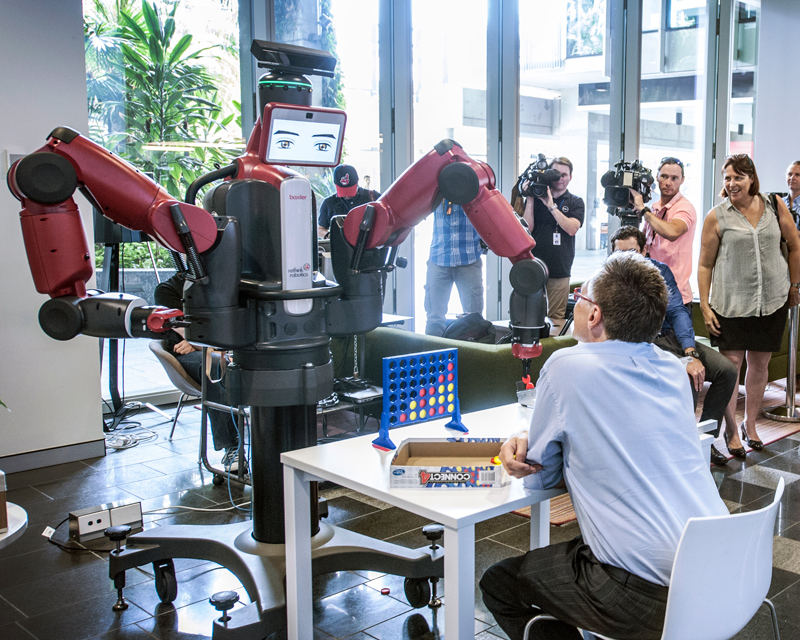 Australian Centre for Robotic Vision
The Australian Centre for Robotic Vision is navigating the challenge of applying robotics in the real world.
The centre hosts an interdisciplinary research team, with researchers from QUT working alongside specialists from other world-leading universities and research organisations including:
Already, the centre has created:
an underwater robot that culls crown of thorns starfish
an agricultural robot that can see the difference between weeds and crops and apply the correct herbicide precisely on the weed
a fruit picking robot that can pick the right fruit, the right way, day and night
a free global university-level course in robotic vision, with over 30,000 students from 100 countries participating in the course so far.
Study with us
Through a more progressive, collaborative approach to research, we are delivering solutions to real world challenges.
Partner with us
We partner with industry, government and the community sectors to find solutions to real-world problems.