The long-term sustainability of Australia's agricultural and energy resources are a national priority. With changing environmental conditions and an evolving free-trade world, finding ways to protect our food security is of vital importance.
Ensuring our food security
Improving pest management is becoming more important with the growth of global trade. We're developing advanced techniques for disease diagnosis and control to strengthen crops and increase resilience.
Our biotechnology research focuses on tropical crops and related pests including:
banana
sugarcane
chickpea
mungbean
tropical fruits
tropical livestock
fish and crustaceans.
Genetic manipulation of specific crops or livestock is improving nutritional status, increasing disease resistance and improving stress tolerance.
We're improving the sustainability of specific industries by developing diversified products from single crops or harvest by-products, including manufacturing high-value 'green' chemicals from the by-products of sugar production.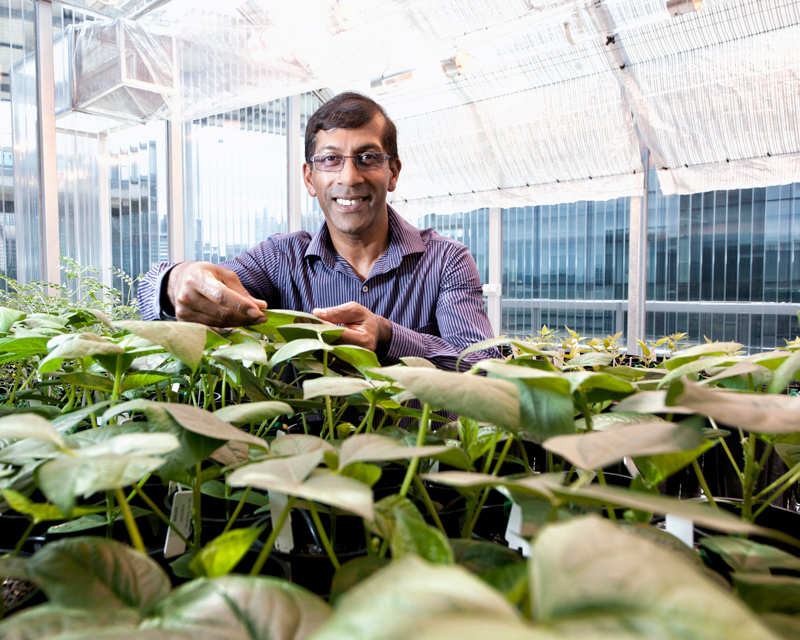 Centre for Agriculture and the Bioeconomy
Specialising in tropical agriculture and the high-value biocommodities sector, the Centre for Agriculture and the Bioeconomy is making a significant contribution to improving tropical agriculture in Australia and developing countries in Africa, India and South-East Asia.
The centre brings together an interdisciplinary mix of international expertise in:
plant biotechnology
process engineering
industrial chemistry
commercialisation.
We've created a continuum of research and development from laboratory through to finished products.
The centre takes advantage of Queensland's:
ideal climate
cutting-edge research facilities
world-leading expertise and capability in the field of tropical crop science.
Working closely with industry partners, research funding bodies and other research providers, the centre is delivering international research and consulting solutions in biotechnology and biomass processing.
Study with us
Through a more progressive, collaborative approach to research, we are delivering solutions to real world challenges.
Partner with us
We partner with industry, government and the community sectors to find solutions to real-world problems.