Innovation in practice
Our researchers are working closely with hospitals and clinics to understand the needs of end-users. We are developing innovative real-world solutions that are benefiting the patients of today and the healthcare of the future.
We undertake clinical practice in orthopaedics and trauma and apply core engineering skills to challenges in medicine. We're constantly developing and applying new knowledge to the full range of orthopaedic diseases and injuries, including knee and hip replacements.
Expertise in health
A strong foundation of knowledge in biomedical engineering underpins our research, incorporating expertise in:
cell biology
mathematical modelling
human anatomy and physiology
clinical medicine in orthopaedics and trauma.
Advanced technology and approaches
We're investigating musculoskeletal, orthopaedic and neuroscience disorders and injuries with industry-leading innovations in:
novel medical technology
medical imaging
information technology
biotechnology
and tissue regeneration.
This enables early and accurate diagnosis, appropriate treatment and optimal rehabilitation.
We're also investigating cutting-edge, holistic translational approaches in:
biomechanics
medical devices and therapeutic applications
bone and tissue engineering
scaffolds
stem cell
gene therapy
new biomaterials
bio-compatibility.
We're bringing new discoveries to those who need them with clinical intervention and early adoption across a number of smart device applications and technologies.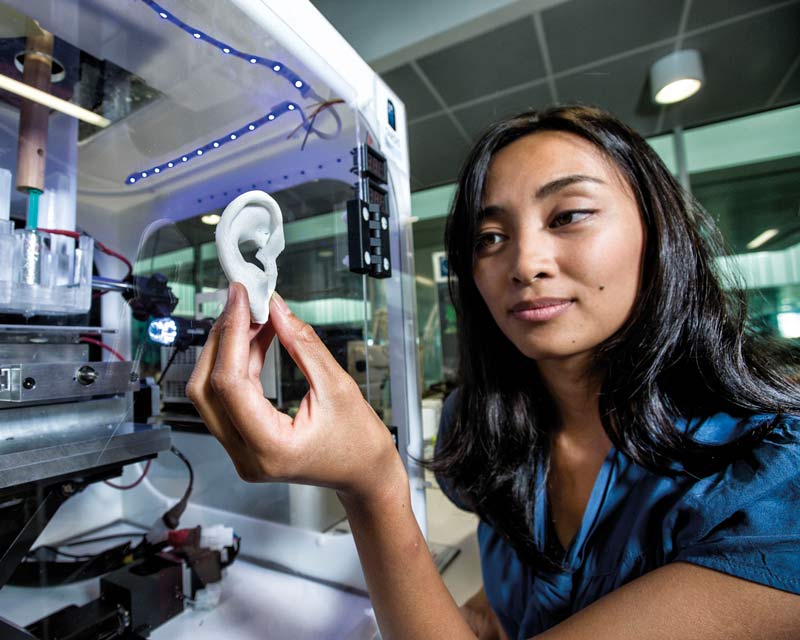 Study with us
Through a more progressive, collaborative approach to research, we are delivering solutions to real world challenges.
Partner with us
We partner with industry, government and the community sectors to find solutions to real-world problems.