Study with us
Choose from a wide range of topics and work with internationally-recognised researchers in world-class facilities.
Our research degrees
Partner with us
Join with us in a research partnership and bring real-world benefits to your organisation.
Collaborate with us
Fastest rising research institution
Our Science and Engineering Faculty is one of the fastest rising institutions in the world and top in Australia for scientific research.
Source: 2019 Nature Index
Above world standard research
90 per cent of our faculty's research ranks as above or well above world standard, placing us among the very best STEM faculties in Australia for quality of research.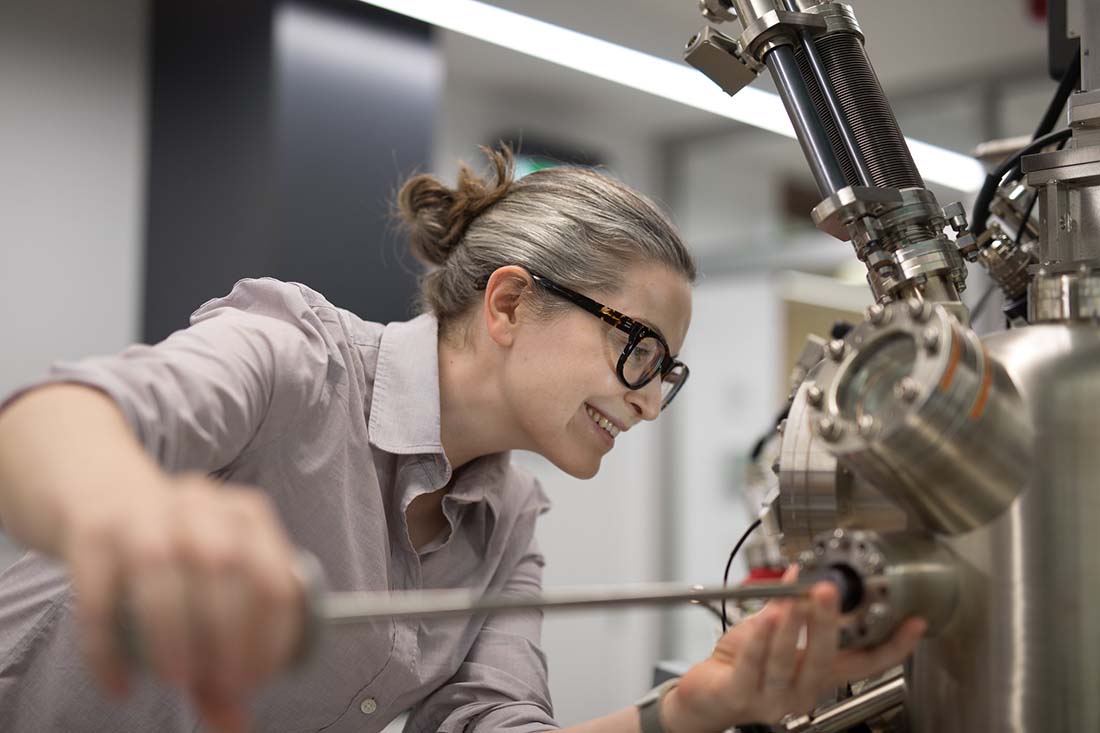 Institutes, centres and facilities
We are home to many institutes and centres that feature world-class facilities and infrastructure, that allow our researchers to enhance and develop their research excellence.
Explore our research spaces
Featured groups and projects

Our researchers collaborate on projects in specialised research groups and facilities across disciplines and institutions.
16 Sep 2020
Researchers have made a discovery on how to control the way electric charges spin on a diamond's surface that could pave the way for a new type of diamond-powered energy efficient electronic devices.
18 Sep 2020
Georgia Hartzenberg is on a mission to understand the physical processes that govern galaxies far, far away – back to when the universe was about 1.5 billion years old.