Head of school
Head of School Professor Arthur ter Hofstede leads our Business Process Management discipline, which is ranked among the best in the world for research capability and impact.
Our courses
We are known for our uncompromising focus on rigorously conducted and highly relevant research, which influences its field and provides immediate value to students and industry partners.
We deliver a quality learning experience to students by integrating our research into undergraduate and postgraduate teaching programs.
Our expert team of researchers and teaching staff, including Head of School and discipline leaders.
We have one of the largest business process management research groups in the world. Our work focuses on combining business and IT perspectives to solve real-world business operational problems.
Our information science researchers focus on enhancing contextual connections between information, people and their environment.
We are addressing the fast-growing service-based industry sector, with a key interest in the relationship between services and information and communication technology.
We host the University Competence Centre Asia Pacific Japan (UCC APJ), a not-for-profit business entity established by a contract between SAP SE and QUT, and one of six global university competence centres.
Contacts
School of Information Systems
Phone: 3138 2967
Int. phone: +61 73138 2967
Level 8, P Block, Science and Engineering Centre
Gardens Point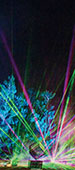 Annual report
Our research, academic and industry achievements.