International masters degree in biofabrication
We're looking for chemistry, physics, biology, medicine, robotics and computer science graduates to apply for the world's first international masters in biofabrication. We've joined forces with three other universities conducting world-leading research into the 3D printing of replacement body parts to launch the degree.

Cutting-edge science, technology, engineering, maths (STEM) and urban development courses.

Whether you dream of building skyscrapers or combating climate change, we have a course for you.

Explore new opportunities and enhance your career with courses at the forefront of industry thinking.

Join world-class researchers in discovering new solutions to issues we are facing in society.

Find support for your study and personal development.

Our professional development programs can give you and your organisation a competitive edge.

Get into your degree of choice through our bridging programs.

Take your enquiry-based, hands-on learning and apply your skills in the real world.

Immerse yourself in a new culture and understand your course from a different perspective.
Make new friends and be part of student-led projects and international competitions.

Find out about STEM workshops and events for school students and teachers.

Our courses are recognised by leading accreditation bodies and professional associations.

We offer support and assistance for international students studying with us.
Study areas
Contacts
General enquiries and student services
Phone: 3138 8822
Int. phone: +61 7 3138 8822
Level 3, O Podium
Gardens Point
2 George St
Brisbane QLD
Postal address:
QUT Science and Engineering Faculty
GPO Box 2434
Brisbane QLD 4001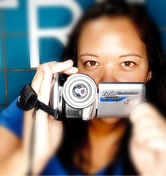 Study overseas
Our exchange opportunities