Overview
Samford Ecological Research Facility (SERF) is a part of TERN, Australia's land ecosystem observatory. TERN measures key terrestrial ecosystem attributes over time, at hundreds of representative locations across the country. The data is then provided openly to enable researchers, environmental managers, and decision-makers to detect and interpret changes in ecosystems.
Data available from SERF includes:
time-series micrometeorological observations of atmospheric-ecosystem energy, carbon and water exchanges
acoustic monitoring
hydrology including water flow and quality
vegetation observations including diameter at breast height, stem height, stem mapping, above ground biomass, coarse woody debris, floristic surveys, leaf area index and ground cover
soil microbial diversity
cal/val data for remote sensing and modelling applications.
To access this data from SERF, you can visit the TERN Data Portal.
Access data from SERF weather monitors: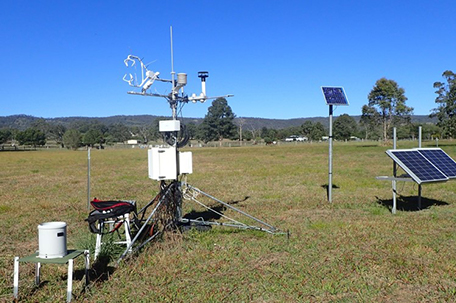 Contact us

Samford Ecological Research Facility
148 Camp Mountain Road
Samford QLD 4520 Australia
Postal address
Samford Ecological Research Facility
148 Camp Mountain Road
Samford QLD 4520 Australia