Data acquisition and management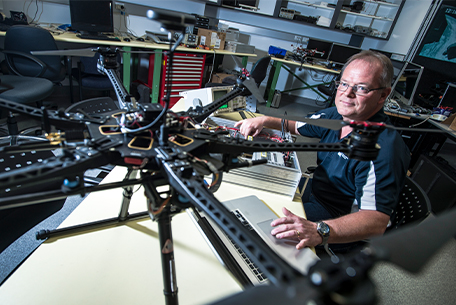 The Research Engineering Facility's data acquisition and management capability supports a diverse range of QUT, government and industry research projects by providing aerial and structural data acquisition services.
Our fleet of unmanned aircraft integrated with appropriate sensors captures data in a wide range of applications including:
photogrammetry
orthomosaics
terrain and surface models
thermal and other spectral imagery
object recognition and counting
plant health monitoring
biosecurity monitoring
air quality monitoring
media work.
Our sensor portfolio consists of high resolution red green blue colour (RGB), Light Detection and Ranging (LiDAR), thermal, multi-spectral, hyper-spectral, air sampling and video cameras and sensors.
Access to the QUT Banyo Pilot Plant facility provides structural data acquisition solutions for measuring displacement, load, force, vibration and acceleration with the use of different sensors suitable for each application.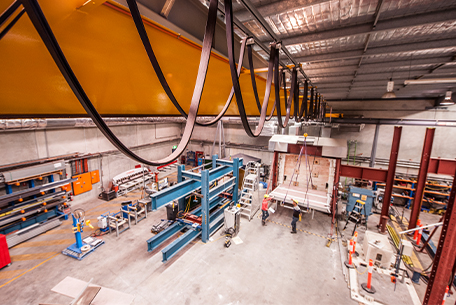 The pilot plant houses a broad range of test equipment and sensors:
4-point bending test
test load from 1kN up to 3,900kN
load cells from 3kN up to 3MN
digital indicators with a 10 um precision
laser sensors
resistive linear variable differential transformers (LVDTs)
thermocouples
accelerometers
vibration sensors
three gas furnaces
electrical furnace
tensile coupons testing
shaker table for earthquake simulation
6-degree of freedom motion controller
custom-made test rigs.
The data acquired provides researchers with essential information about the behaviour of their test samples when affected by pressure, temperature or tension. Custom-made solutions are possible with the use of Labview and Flexlogger.
We also structure and manage storage solutions for the resultant large datasets. Working with QUT's eResearch group, we facilitate the creation and acquisition of working spaces, providing end-to-end solutions for data management including:
consultation services
acquisition of required approvals
capture, conditioning, storage, processing and analysis of data.
Our team has provided data acquisition and management services for multiple QUT, government and industry projects.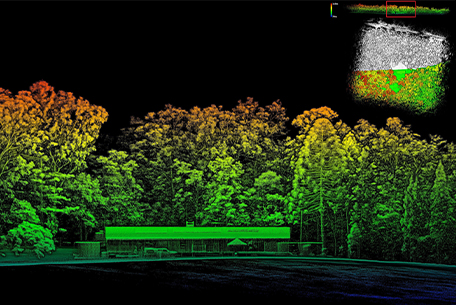 Unmanned flight operations
Large scale aerial data collection in support of estimating koala and deer abundance
Aerial data collection in support of biosecurity, biodiversity and fire management research projects
Media shoots with aerial images for various research projects
Support for the UAV Challenge in Dalby
Supporting QUT Facilities Management with collecting aerial images of infrastructure at Gardens Point and Kelvin Grove campuses, as well as distributed sites such as the Samford Ecological Research Facility (SERF).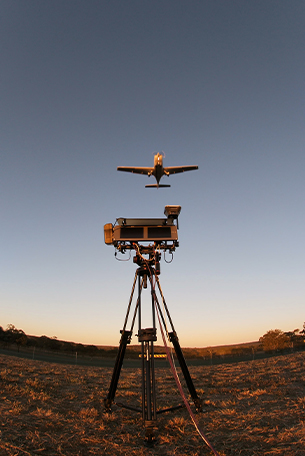 Manned flight operations
Data collection service for research in image based detect and avoid of general aviation aircraft with single sensor and multiple sensors configuration under varying conditions
Capability development for sensors mounted on a light aircraft for mapping purposes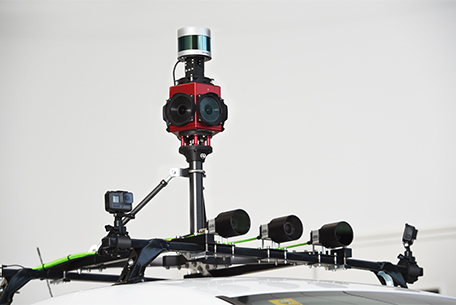 Engineering services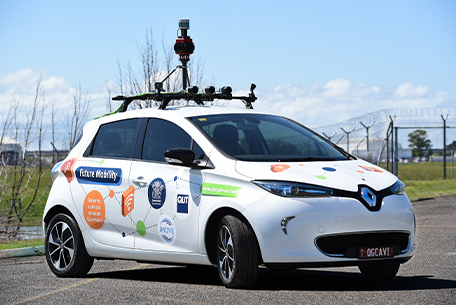 Other projects
Sumitomo CPV Solar Tree installation – we provided expertise on the project IT network equipment, remote access, telemetry and data logger systems required while also constructing the appropriate data repository to allow multi-party access.
The Australian Advanced Air Traffic System (TAAATS) feed – our team manages a near real-time data feed from Airservices Australia, allowing QUT researchers to explore TAAATS data for research into concepts such as Unmanned Traffic Management (UTM) systems.
We provide data acquisition and management services for research, industry and government partners. Please contact us to arrange a consultation.
Contact us

Research Engineering Facility
Level 8, P Block
Gardens Point
2 George St
Brisbane QLD 4000 Australia
Postal address
Research Engineering Facility
GPO Box 2434
Brisbane QLD 4001