'Australia will have its own rover exploring the Moon.'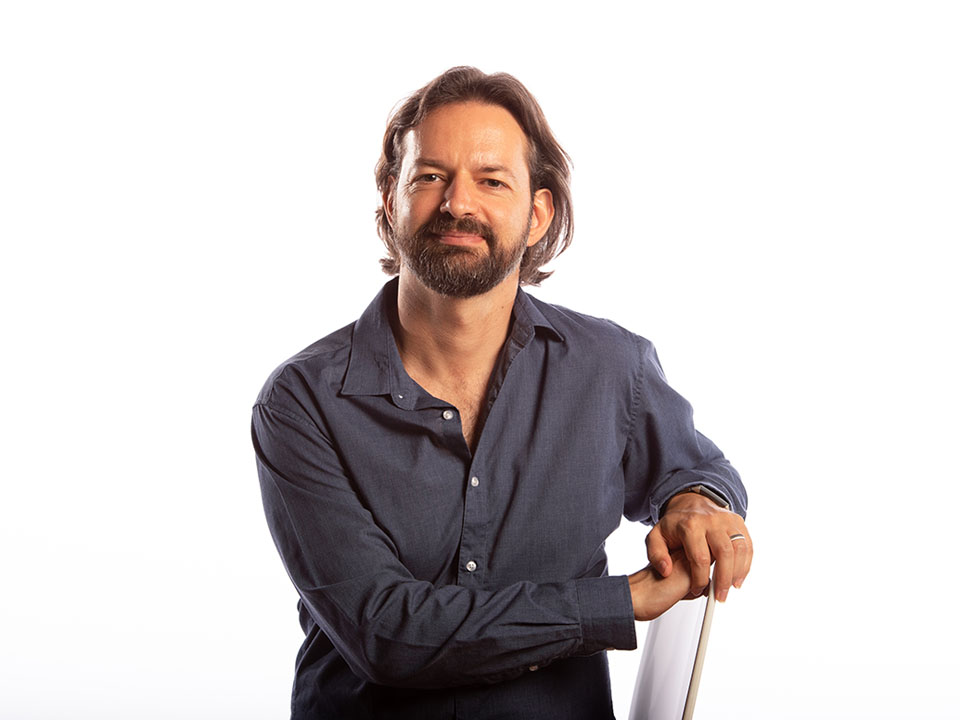 The spark
'An interest in cinema and photography led me to focus on the perception aspect of robotics. Early inspiration came from science fiction movies as I grew-up, but I was later inspired by NASA and its use of robotics for space and planetary exploration.'
Research aim
'I aim to develop robots and autonomous systems that can operate safely and reliably in environments and conditions that are dangerous, dirty, or unpleasant for people, such as space, mines, or bushfires.'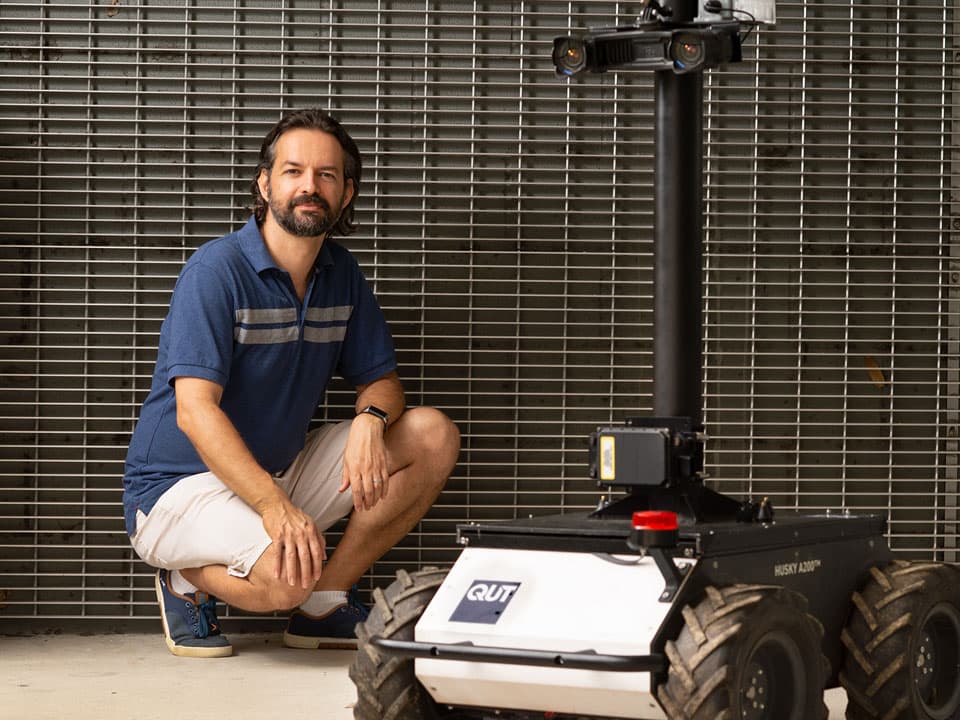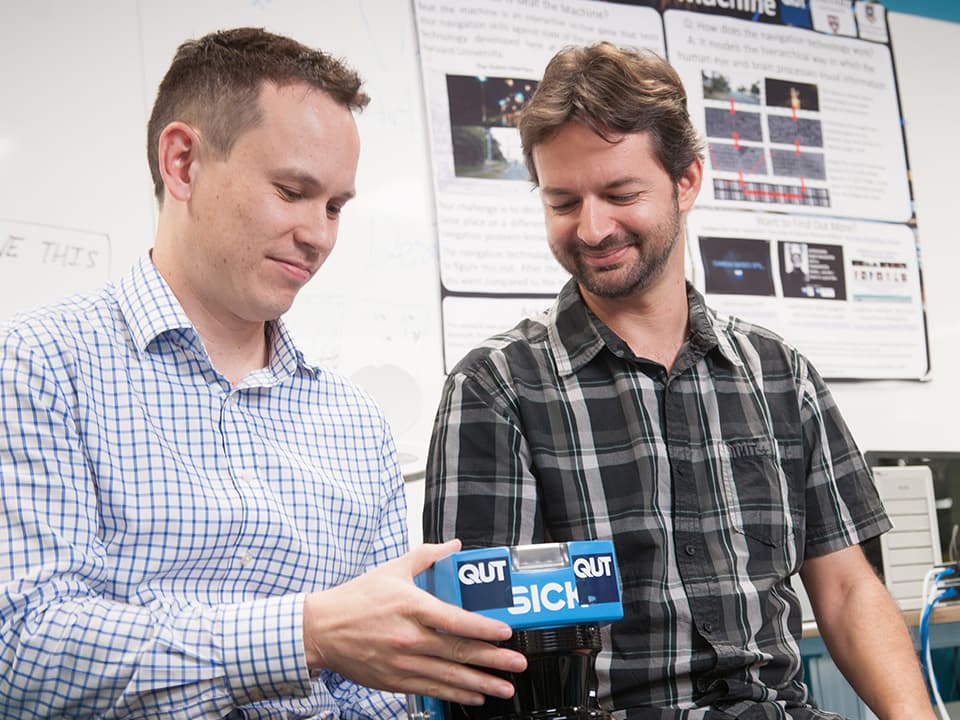 Real-world implications
'By using autonomous robotic systems for dangerous or challenging activities, we can better ensure human safety and make greater use of our intelligence and time for creativity.
Space-based systems, for example, would take care of mundane tasks so astronauts could focus on exploration, experimentation, and innovation.'
The challenge
'Australia is well positioned to grow its space industry and our robotics and automation research is world-class. We can use experience in mining, underwater, defence and other autonomous robotics applications to achieve our next challenge of sending an Australian rover to the moon.'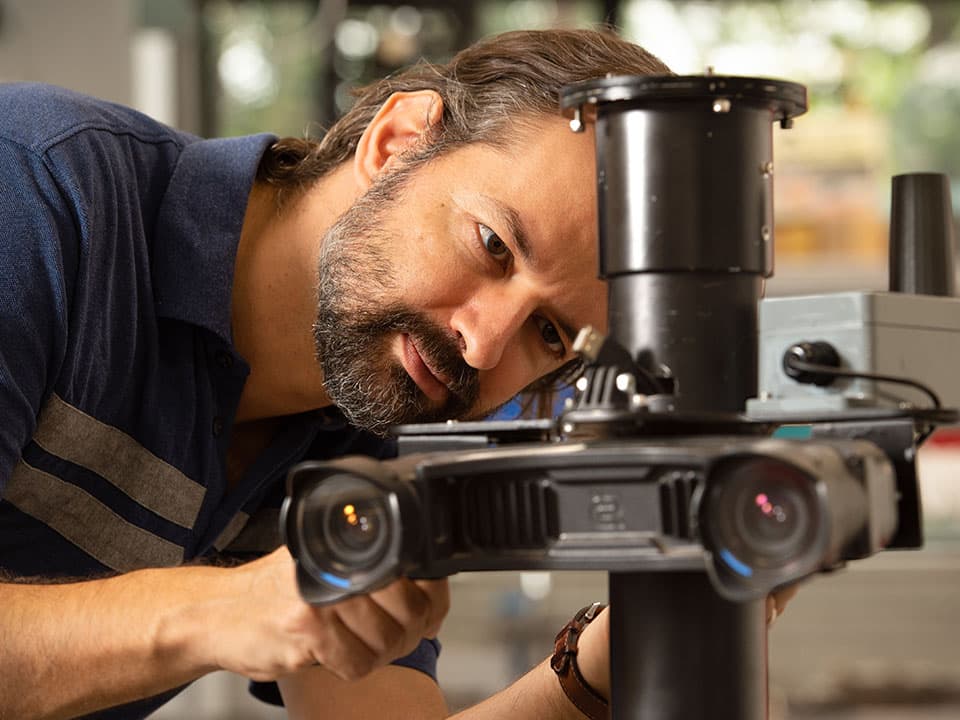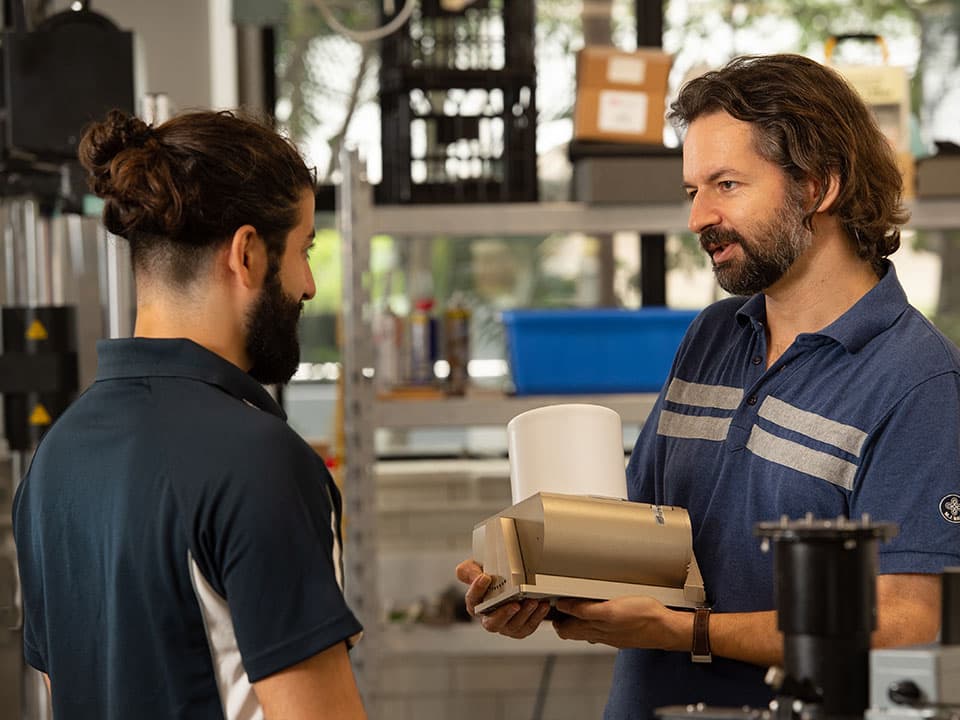 Teaching
'Passing on our experience and knowledge to students and younger researchers is extremely satisfying. We need these brilliant new generations of engineers to achieve our long-term objectives.'
Key achievements
Development of GPS-denied, infrastructure-less localisation systems for autonomous underground mining vehicles, in collaboration with Professor Michael Milford, Caterpillar, Mining3, and the Queensland government.
Development of multiple resilient multi-sensor perception systems for autonomous ground vehicles capable of reliable operation in airborne dust, smoke, or fog conditions. The collaboration between QUT and the Australian Centre for Field Robotics at the University of Sydney also received multi-national industry and research support and achieved outcomes that led to multiple publications and patents.
Supervision and graduation of multiple PhD researchers and Masters students who have achieved highly successful careers in some of the world's most prestigious and impactful companies and research institutions.
Key collaborators

Robotics is an integrated discipline requiring excellence in all aspects, so research-industry collaboration is crucial to our work. While university generates great new research, ideas and concepts, it is industry that translates these into systems that work reliably in the real world. Among those I currently collaborate with are:
NASA
Australian Space Agency
Boeing
Komatsu
Rheinmetall
Defence Science and Technology Group.
Key publications

Jacobson, F. Zeng, D. Smith, N. Boswell, T. Peynot and M. Milford. "What Localizes Beneath: a Metric Multi-Sensor Localization and Mapping System for Autonomous Underground Mining Vehicles". In Journal of Field Robotics, Vol. 38, Issue 1, January 2021.
K. Ho, T. Peynot and S. Sukkarieh. "Non-Parametric Traversability Estimation in Partially Occluded and Deformable Terrain". In Journal of Field Robotics, Vol. 33, Issue 8, December 2016.
Brunner, T. Peynot, T. Vidal-Calleja and J.P. Underwood. "Selective Combination of Visual and Thermal Imaging for Resilient Localisation in Adverse Conditions: Day and Night, Smoke and Fire". In Journal of Field Robotics, Vol. 30, Issue 4, July/August 2013.
Centre for Robotics
Building on over a decade of QUT and federal strategic investment, the QUT Centre for Robotics (QCR) conducts world-leading research in intelligent robotics. We translate fundamental research into real-world outcomes that benefit industry and society. Our experts are leaders in education, training and development of talent in robotics and autonomous systems, and provide leadership in technological policy development and societal debate.
Contact