Supervisors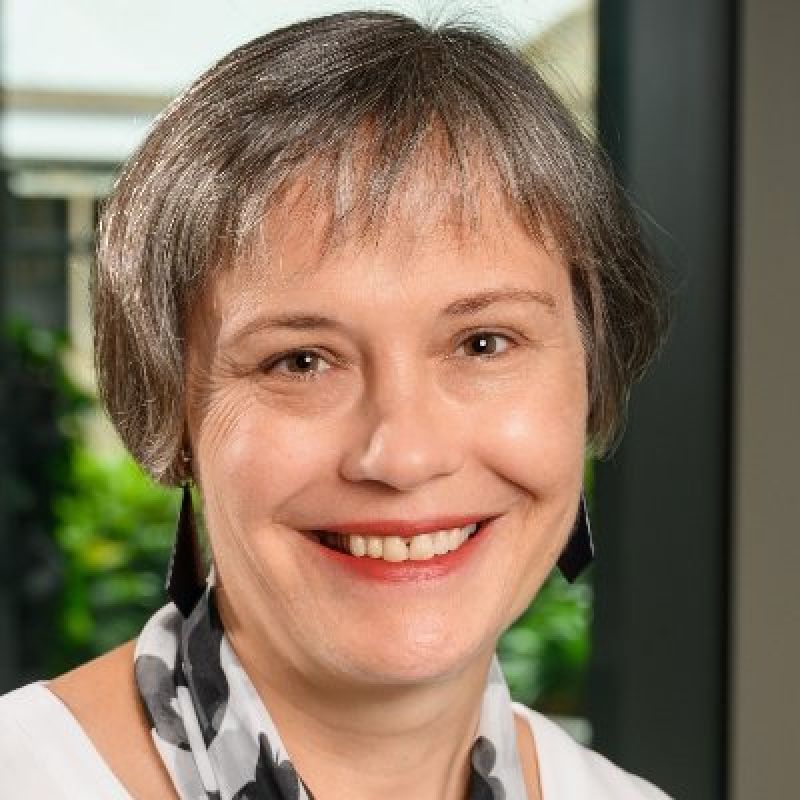 Overview
Nonprofit organisations can struggle to secure office and program spaces in their neighbourhoods and lack adequate workplaces to meet their missions. Shared working spaces are an innovative model and effective long-term solution for nonprofit organizations' need for stable and affordable office and program space. One solution is co-locating multiple nonprofits in shared spaces, sometimes called nonprofit centres, that have shared services and a collaborative culture. This project will document nonprofit centres in Australia, examine challenges and solutions from operating nonprofit shared spaces, and explore nonprofit centres' history and future trends in Australia and beyond.
As nonprofit organisations continue to work under the constraints and demands of a COVID affected society, nonprofit centres offer organisations an opportunity to engage in forward-thinking practices to support their sustainability, including collaborative service delivery, green building operations, and cross-sector alliances. The aim of this project is to map and analyse the current uptake and adaptive use of nonprofit centres across Australia. The study will involve a descriptive overview of current literature and practices, as well as the formation of an empirically supported taxonomy (depicting different ways and types) mapping how nonprofit centres throughout Australia enable (or impede) the work of nonprofit organisations. The research will benefit nonprofit executives, staff and board members, foundations, philanthropists, urban planning professionals, peak bodies and policy makers interested in creating these projects, and researchers and students of the nonprofit sector.
References
Aliweiwi, J., Lauzière, M., & Lawson, B. (2020). Foundation House: More than just sharing space. In P. R. Elson, S. A. Lefèvre, & J.-M. Fontan (Eds.), Philanthropic Foundations in Canada: Landscapes, Indigenous Perspectives and Pathways to Change (pp. 287-313). PhiLab: Canadian Philanthropy Partnership Research Network.
Brotsky, C., Eisinger, S. M., & Vinokur-Kaplan, D. (2019). Shared Space and the New Nonprofit Workplace. Oxford University Press.
Never, B. (2019). China Brotsky, Sarah M. Eisinger and Diane Vinokur-Kaplan: Shared Space and the New Nonprofit Workplace. Nonprofit Policy Forum, 10(3). https://doi.org/10.1515/npf-2019-0048
Rose, M. S. (2017). Partnership Development: Evaluation of the Nonprofit Center Model (Publication Number 10747802) [Dr.P.H., Loma Linda University]. ProQuest Dissertations & Theses Global. Ann Arbor.
Vinokur-Kaplan, D. (2017). New Public Governance and the Growth of Co-Located Nonprofit Centers. Nonprofit Policy Forum, 8(4), 429-444. https://doi.org/10.1515/npf-2017-0025
Waite, L., Cefola, J., Ettlin, S., and Moore, S. 2019. State of the Shared Space Sector 2019 Report. Denver, Colorado: Nonprofit Centers Network.
Research activities
This project sits within QUT's Australian Centre for Philanthropy and Nonprofit Studies, a Tier 2 research centre. ACPNS is one of three Tier 2 centres embedded within the Tier 1 Centre for Future Enterprise within the Faculty of Business and Law. Students will be warmly welcomed to an established multi-disciplinary research team, able to participate in the research culture and will be highly supported and closely mentored. ACPNS hosts EIDOS who work closely with VRES students. ACPNS also has a strong track record of mentoring its students into postgraduate research degrees.
This project is expected to run for 20-25 hours a week, for 6 weeks. Timing can be flexible to suit your commitments, with the possibility of working full-time hours for a shorter number of weeks. While remote work is possible, you'll be encouraged to be present at Gardens Point campus for the first few weeks of the project, to enable close supervision in the initial stages of the research project. A hot desk will be available within the ACPNS offices.
Outcomes
The study's findings will inform a report to be shared with an ACPNS audience. If the quality of the work is of high standard, there is an option to develop and submit a co-authored white paper and an article targeted to an academic journal, and present to a wider audience through blogs, webinars and other social and industry media.
Skills and experience
We're looking for a student who:
has excellent written communication skills
can work independently and complete tasks, delivering high quality outcomes
is interested in experiencing research and developing research skills
is curious and passionate about the work of nonprofit organisations for public benefit.
Contact
Contact the supervisor for more information