Supervisors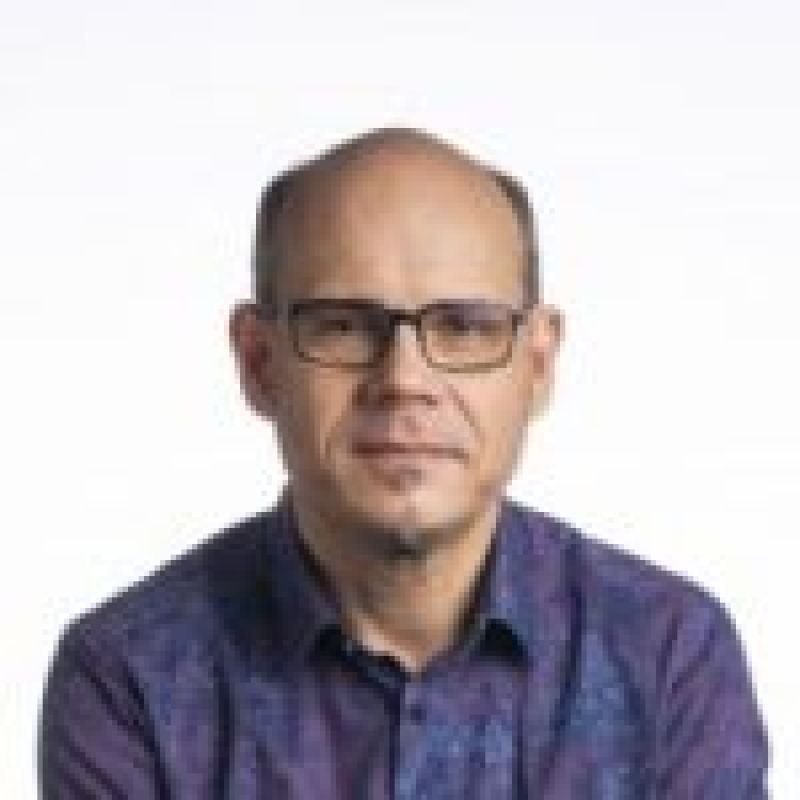 Professor Axel Bruns
Position

Professor

Division / Faculty

Faculty of CI, Education & Social Justice
Overview
Polarisation presents an urgent challenge. It intensifies social conflicts, threatens economic prosperity, undermines public trust, and ultimately destabilises societies. Such instability can be exploited by domestic extremists or foreign influence campaigns to weaken sovereign states. Distracted by polarisation at home, nations also lose their influence in the international community. While Australia has been less affected, so far, than other leading democracies, our society is not immune to creeping polarisation, and we must understand the threats we face.
This $3.5million, five-year ARC Laureate Fellowship project, led by Professor Axel Bruns in the QUT Digital Media Research Centre, addresses the urgent need for a clear and robust assessment of polarisation in Australia and other mature democratic systems, with particular focus on the role of online and social media as environments for polarising debate. By developing the evidence base for the dynamics of polarisation in news coverage, audience engagement, public discourse, and social networks, it will identify avenues for avoiding and reducing polarisation in Australian society, safeguarding national cohesion and defending Australia against destabilisation.
The project seeks four full-time PhD students, commencing in early 2022, to address aspects of this challenge. As a PhD researcher on this project, you will be supervised by ARC Laureate Fellow Professor Bruns and one of the Postdoctoral Research Fellows on the project.
Research activities
As a PhD researcher on this project, you will address specific subsets of the overall project activities, focussing for instance on polarisation and hyperpartisanship in specific national contexts, on specific digital and social media platforms, or on particular case studies of polarised debates. You will also be closely involved in the Laureate Fellowship's programme of publication and dissemination activities, including as a first and co-author and as an expert interviewee for media stories.
Your research, under the supervision of internationally recognised research leaders in journalism, media, communication, and Internet studies, positions you as a promising and highly visible early-career scholar who will be exceptionally employable as a researcher or lecturer in their field, or in relevant industry and policy roles, in Australia and abroad.
Outcomes
The Laureate Fellowship confronts the problem of polarisation and hyperpartisanship by applying cutting-edge digital media research methods to the study of polarisation across online news and social media. Over time, across several national contexts, and for a diverse set of leading communication platforms, it will address four key objectives:
Develop and deploy reliable and replicable measures of societal and ideological polarisation among news outlets, among media audiences, within political discourse, and in the structure of social media networks;
Compare levels of polarisation for these four dimensions across six nations that represent different political and media environments, ranging from agonistic two-party to cooperative multi-party systems;
Assess the longitudinal dynamics of societal and ideological polarisation over the course of the programme, taking into account longer-term trends and shorter-term events and crises; and
Build on this evidence by recommending possible civic, educative, regulatory, and legislative initiatives, to protect against societal and ideological polarisation and to mitigate its effects.
By assembling a diverse and multidisciplinary team of postdoctoral researchers, PhD researchers, and senior scholarly advisors of eminent standing in political, social, and computational science, the Laureate Fellowship will address these objectives through a methodologically innovative programme of research that draws on a combination of state-of-the-art data analytics approaches, applied to an unprecedented collection of big social data sources. It will conduct large-scale, longitudinal news media and social media research that uses cutting-edge digital methods, and generate important additional frameworks and tools for computationally enhanced media and communication research. Crucially, it will contribute significantly to further capacity building in this emergent international field of research. This transformative approach will produce an important new transdisciplinary conceptualisation of political polarisation.
Skills and experience
The four PhD positions offered by this ARC Laureate Fellowship project will work across the project's research activities. As a prospective PhD researcher on this project, you should have disciplinary expertise in one or more of the following fields:
journalism and news industry research
computational social science research
media and communication studies
political communication studies
social media analytics
qualitative, quantitative, and computational discourse analysis
computational network analysis
A familiarity with standard computational social science methods, data sources, and tools (including relevant social media APIs, CrowdTangle, Tableau, Gephi, Python, R, SQL, etc.) is also welcome, but not required for all of the four PhD positions.
Scholarships
You may be eligible to apply for a research scholarship.
Explore our research scholarships
Keywords
Contact
Contact the supervisor for more information.