Supervisors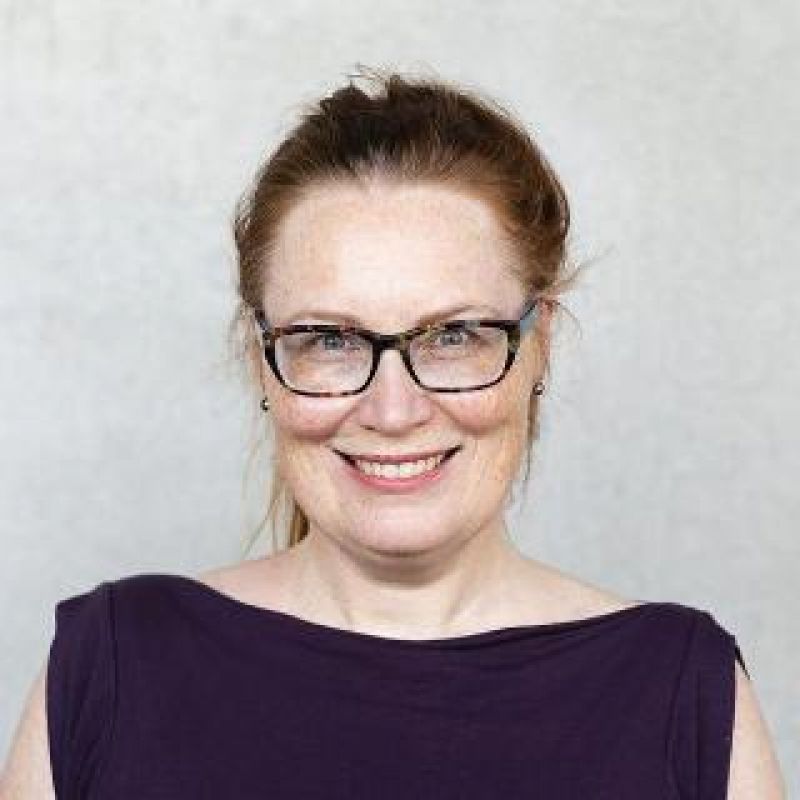 Overview
Background
This PhD, concerned with the creation of interactive art works and funded through an ARC/QUT scholarship, is part of a larger ongoing project: ARC Discovery DP210100589 "Amplifying the Impact of the Royal Commission into Aged Care" (CI's Miller, Holland-Blatt, Thompson Seevinck, Gott.)
About the Discovery project (the PhD study context)
"The Royal Commission into Aged Care Quality and Safety is a singular opportunity to reform Australian aged care and redress the marginalisation of aged care residents—a vulnerable demographic whose voices too often go unheard. Using innovative arts-based forms of storytelling, this project explores how non-traditional approaches can provide older Australians with more visibility in aged care policy debates. Combining media analysis with poetic inquiry, participatory photography, citizen storytelling, and interactive art, this project amplifies the voices of residents and engages policy makers, providers, and the public in a reflexive, inclusive conversation about the past, present and future of aged care."
Learn about Amplifying Voices from the Royal Commission into Aged Care
Research Problem
This practice-based PhD project seeks, overall, to ask how interactive art might engage people with the issues around aged care in Australia. The PhD contributes critically to this project, as the interactive art component will engage the public with these difficult issues. The art installation and potentially, its creation, are means to give 'voice' to a vulnerable and often silent demographic. Situated within the nascent area of interactive art, it will contribute new understandings and research into the form and design of interactive art works; and new insights into audience experience of interactive art.
Research activities
Interactive art systems are a significant and critical part of this ARC project, and the aim is to create new groundbreaking work that is innovative in this domain (interactive digital art), as well as socially significant and empowering for the aged care community. PrinSup Seevinck has an international track record in interactive art and leads this phase of the overall Discovery project. She will mentor the PhD student in the creation of new research in this space.
The PhD project is practice based, requiring the practical development of specific creative and/or technical outcomes into interactive art and aged care alongside an exegesis. Depending on the nature and interest of the PhD applicant, the practice may involve a digital arts role or a technology co-creator role (see below for info about applicant background).
Specifically, the PhD student can expect to be doing the following activities:
conduct literature review and develop expert understanding of interactive digital art
develop strong understanding of the key issues surrounding aged care, including the commission report and the findings and work undertaken by the project research team, as part of the design process to inform the interactive art outcomes
design interactions for the artworks. Depending on the nature and interest of the applicant, this practical component may involve a digital arts based role or a technology co-creator role. Interaction design methods including iterative design to prototype, data visualisation and techniques for digital authoring and/or development will be involved
evaluate audience and stakeholder experiences of the artwork. This qualitative research into audience experience builds on state of the art practices in creating interactive art and utilised methods such as audience observation, interviews, surveys
engage with gallery application processes to propose a touring exhibition of the final interactive artworks and assist in organising this tour.
collaborate on publications about the project work.
Outcomes
This effort is a significant part of an overall aim to create new groundbreaking and socially significant interactive art systems. It is anticipated that this PhD project will deliver the following outcomes:
1. two interactive art systems that engage with issues surrounding aged care, either individually or collaboratively designed and developed, using interaction design methods such as iterative design, and user (audience) evaluation and research; as well as reflective practice methods
2. exhibition and installation of these works for public viewing
3. two audience evaluation studies - one for each artwork
4. two+ co-authored publications about the work and research
5. exegesis.
Skills and experience
Applicant background
the project suits someone who is either a digital artist- used to working in a creative role with interactive technology and interested in pushing the medium of interactive digital art further; or a technologist - eg a programmer or IT engineer who has developed applications/products for people to use and has an interest in using these skills creatively in collaboration with artists
the applicant should be interested in the creative process and creative outcomes - either as an artist or designer themselves, or as a technologist looking to work in a creative team and collaborate in the creation of new groundbreaking and socially significant interactive art systems
ideally, but not necessarily, the person is interested in and already working in one or more of the following areas: Interactive art, Interaction design, Digital art, IT /computer science/computer engineering.
the applicant may have previously made interactive art installations – e.g. using tangible media, physical computing/ mechatronics/ robotics, projection mapping, 3D graphics, gaming or virtual or augmented reality, web or creative coding; or other digital products or services
they will either have programmed digital products or systems or are familiar with high level programming constructs and have successfully 'hacked' things together by figuring it out to the point of being able to deliver working outcomes.
they are a highly motivated and self directed, able to research to find out what they don't already know.
Other criteria
the applicant will need to commence in semester 1 2022 (January 2022)
applicants are ideally already in Australia and 'domestic' applicants
research masters or Honours degree, or equivalent experience (e.g. research expertise or extensive relevant industry expertise) are required for PhD study at QUT.
This PhD project attracts a full scholarship. If this project sounds interesting to you and you'd like to know a bit more, please email Jen Seevinck and we can have a phone chat to discuss it a bit more.
Scholarships
You may be eligible to apply for a research scholarship.
Explore our research scholarships
Keywords
Contact
Contact the supervisor for more information - jennifer.seevinck@qut.edu.au