Business challenge
Brisbane's Gallery of Modern Art (GOMA) developed a Marvel Cinematic Universe interactive experience in May 2017. Our creative industries research and practice teams collaborated exclusively with GOMA to design, develop and build interactive elements to elevate the exhibition and shine a light on the creative processes involved in building the Marvel world.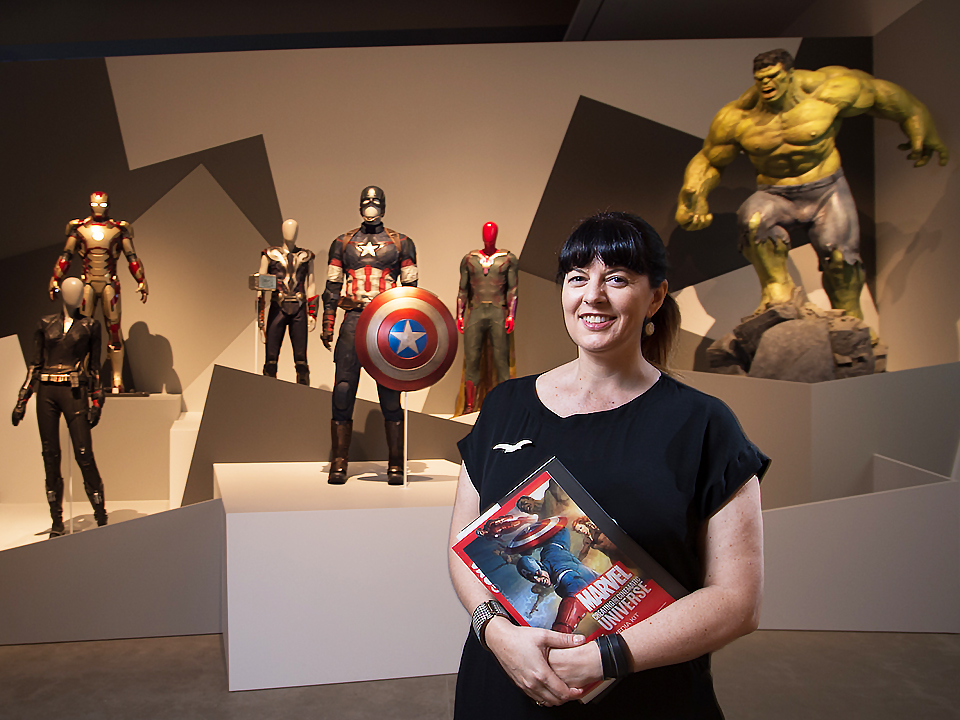 Our partners


Our approach

Technology capability
Through a number of hands-on interactive features, exhibition visitors could interact with their favourite Marvel characters in ways they'd maybe never imagined. The research team designed virtual mirrors that scanned visitors' movements, allowing them to control life-size character models. Using design data direct from Marvel Studio, our researchers brought these complex character models to life.
Transdisciplinary projects
The GOMA Marvel projects brought together expertise from the creative industries and design, animation and visual arts, and information technology and digital strength to create this interactive, engaging installation.
Research students
Our research students are our agents of change. Dr Polson's team of academics and research students brought the necessary creativity, innovation and drive to make this project a success.
Impacts and outcomes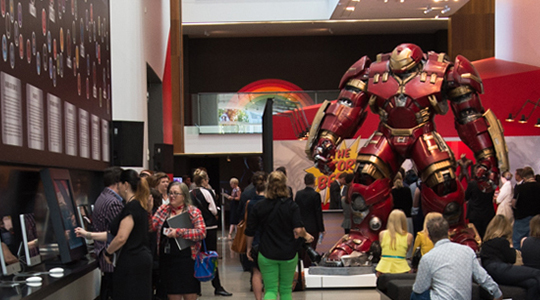 Pushing creative boundaries
QAGOMA has a well-deserved international reputation for pushing the boundaries, and our research and design team thrived in this creative spirit. They explored new and innovative ways of digital interaction, enthralling a large audience with some of the world's most loved cinematic properties.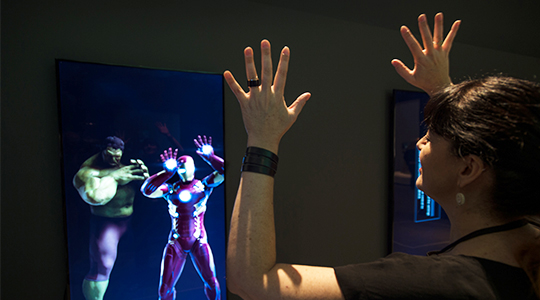 Immersive audience experiences
The research team also built on established successes with mobile app interaction, designing an app that let visitors follow mobile clues and discover artefacts from the Marvel Universe. The app challenged users with moral scenarios, immersing them in a journey to stabilise the balance of power in the universe.
Contact us

If you've got a challenge or problem that can benefit from our research expertise, contact us today.