Business challenge
Agricultural production in Australia is increasing to meet the food demands of a growing global population.
To maximise our farming potential, we need to seek non-traditional and technology-assisted farming methods. Farmers are looking for more efficient ways to deliver quality produce while ensuring long-term sustainability in a globally competitive sector.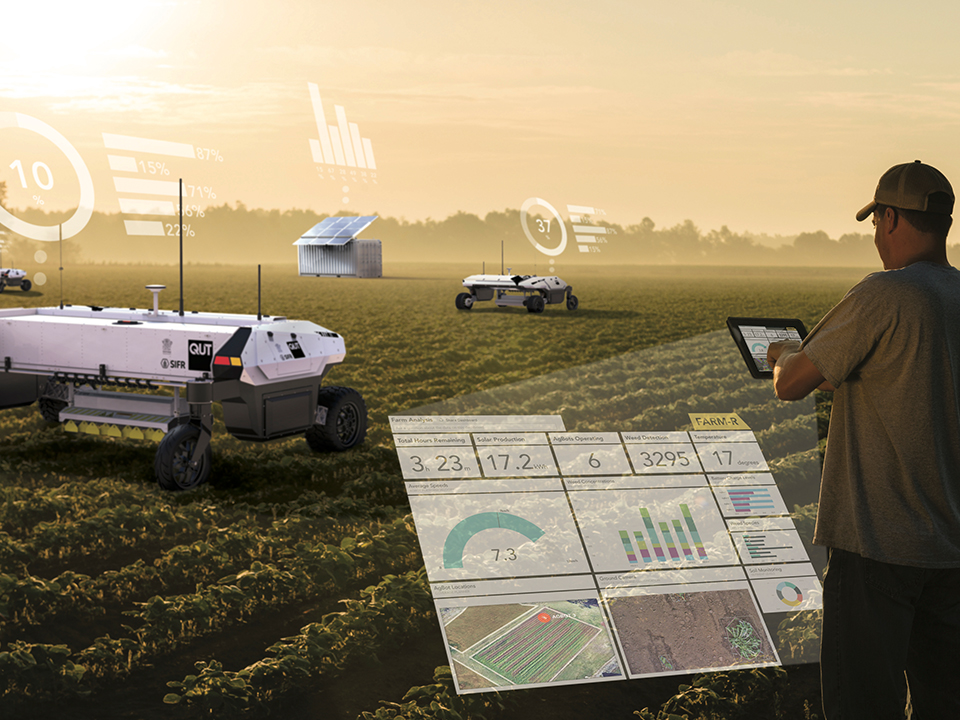 Our partners



Leadership team

Our approach

Technology capability
Agbot II detects and classifies weeds on farmland, reducing threats to crops and eliminating invasive weed strains.
The robots can apply vital nutrients and fertilisers to crops, ensuring robust production and sustained growth.
Agbot II gathers information about crops and growing conditions, which helps farmers make informed decisions about production.
Transdisciplinary projects
Achieving success with AgBot II required input and support from a range of fields and specialisations. We brought together research expertise from multiple areas:
robotics and engineering
big data
economics and business
risk, regulation and policy
future workforce education and training.
End-user engagement
Initial designs were completed with input from the agricultural sector, allowing our researchers to design and implement a robot that would achieve maximum efficiency within its target areas.
This deep local knowledge was paired with our powerful digital and technological capabilities, creating a modern robotics solution with a guaranteed real-world output.
Impacts and outcomes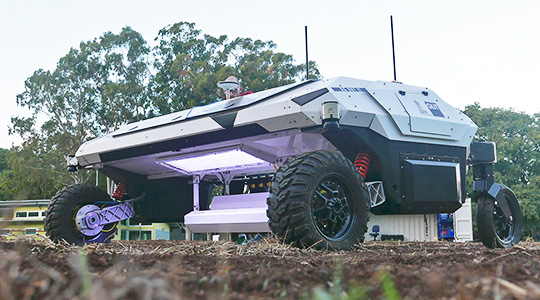 Reducing operational costs
AgBot II can save the Australian farming sector an estimated $1.3 billion dollars a year by reducing weeding costs by around 90%. By developing equipment which can be produced at a lower cost per unit then traditional machinery, farmers will have the ability to purchase several robots to operate simultaneously in the field. AgBot II is also solar-powered, meaning a reduction in fuels and emissions.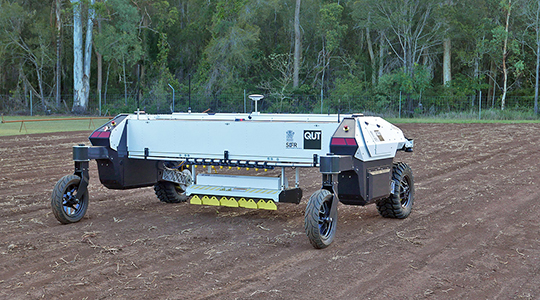 Increasing efficiency
Agbot II works efficiently and autonomously, eliminating the possibility of human error and carrying out a range of monotonous and time-consuming tasks. The robots are also designed to work in groups, increasing the reliability of the operation: if a mechanical failure occurs, additional machines can continue operating.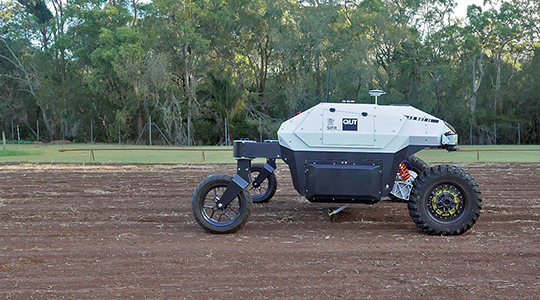 Real evidence
In June 2015, trials of the AgBot II prototype were carried out at the Queensland Government's Redlands Research Station, with outstanding results. In these field trials, AgBot II achieved an overall success rate in weed detection and classification above 90%, demonstrated success of spot-spraying selected weed species, and used of a robotic hoe to mechanically remove weeds from the soil.
Contact us

If you've got a challenge or problem that can benefit from our research expertise, contact us today.