Growing the global bioeconomy
Deriving long-term prosperity from Australia's agricultural and energy resources are national priorities. With changing environmental and global trade conditions, finding ways to maintain global food security and efficiently transforming agricultural residues into high-value products, including chemicals and fuels, is of vital importance.
Feeding the world
Our research is helping to feed the world by developing more resilient and nutritious tropical crops such as bananas, sugarcane, chickpeas, mungbeans, pigeonpeas, rice, sweet sorghum and tropical fruits for Australia, Africa and South-East Asia. By combining QUT's leading expertise in tropical crop science with cutting-edge genomics and bioinformatics research infrastructure we're working on solutions to global food security challenges including:
developing crops that are more resilient to disease, pests and drought
improving the nutritional value of crops
discovering advanced genetic modification technologies
understanding new and existing crop pest threats, and developing innovative technologies to protect against them.
Creating a greener future
We're discovering innovative ways to manufacture renewable high-value fuels, chemicals and other bioproducts from agricultural wastes. Supported by unique biofermentation research infrastructure, including the Mackay Renewable Biocommodities Pilot Plant, which is based on the site of an operating sugar mill, QUT has Australia's leading capability in industrial biotechnology and bioprocessing research. Our research focuses on aspects of bioproduction pathways, including:
development of food, fodder, fibre and energy crops with enhanced traits biomass supply chains, logistics and processing
cost-effective processing of lignocellulosic feedstocks
integration of tailored enzymes to improve industrial processes
high-yielding microbial systems and fermentation processes
techno-economic assessment of biorefinery, biofuel and bioproduct technologies.
World-class research environment
A key driver of QUT's biotechnology capabilities is the Centre for Tropical Crops and Biocommodities (CTCB), which combines international expertise in plant biotechnology, industrial chemistry, process engineering and commercialisation. The Institute for Future Environments (IFE) provides world-class research infrastructure such as the Central Analytical Research Facility (CARF) and our pilot plants at Mackay and Banyo, which enable research that can be scaled from the laboratory all the way to large-scale industrial settings.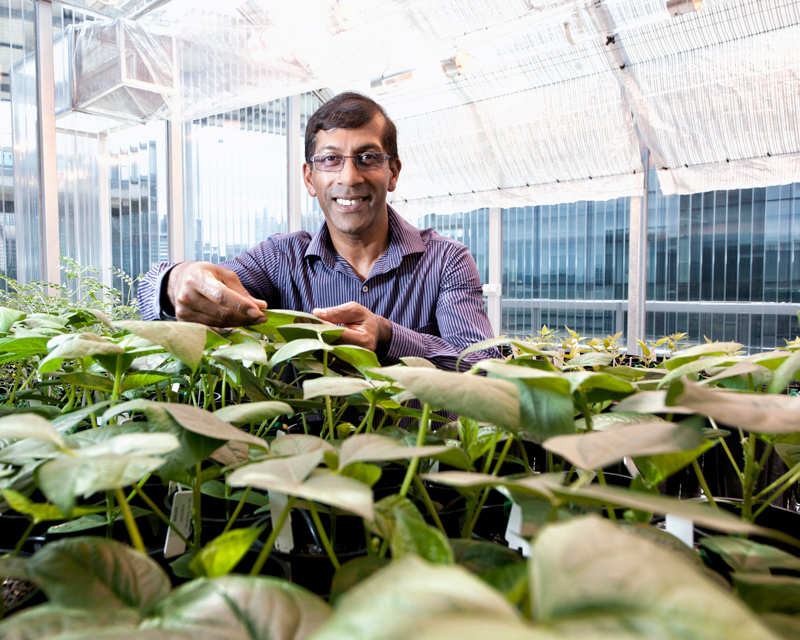 Centre for Tropical Crops and Biocommodities (CTCB)
Specialising in tropical agriculture and the high-value biocommodities sector, the Centre for Tropical Crops and Biocommodities (CTCB) is making a significant contribution to improving tropical agriculture in Australia and developing countries in Africa, India and South-East Asia.
CTCB brings together an interdisciplinary mix of international expertise in:
plant biotechnology
process engineering
industrial chemistry
commercialisation.
We've created a continuum of research and development from laboratory through to finished products.
CTCB takes advantage of Queensland's:
ideal climate
cutting-edge research facilities
world-leading expertise and capability in the field of tropical crop science.
Working closely with industry partners, research funding bodies and other research providers, the centre is delivering international research and consulting solutions in biotechnology and biomass processing.