Understanding our digital world
Digital media research aims to contribute to a more vibrant, innovative, just and inclusive digital economy.
Our research tackles the most significant opportunities and challenges associated with digital transformations, including:
social connectedness, digital inclusion, and safety
trust in the media environment and the changing role of journalism
fair and transparent governance of digital media platforms and smart infrastructure
the future of creative content, work and entrepreneurship in the creative industries.
Digital media research deploys advanced quantitative, qualitative, creative, and user-centred methods, ranging from large-scale social media analytics to app walkthroughs and living labs.
We apply these approaches in application domains such as: digital democracy; digital journalism and multi-platform storytelling; informal learning through digital media; digital media and entertainment industries; smart cities; design robotics; and health and wellbeing.
Our research directly informs the creation and design of new products, services, business models, and policy settings within industry, government, and community organisations.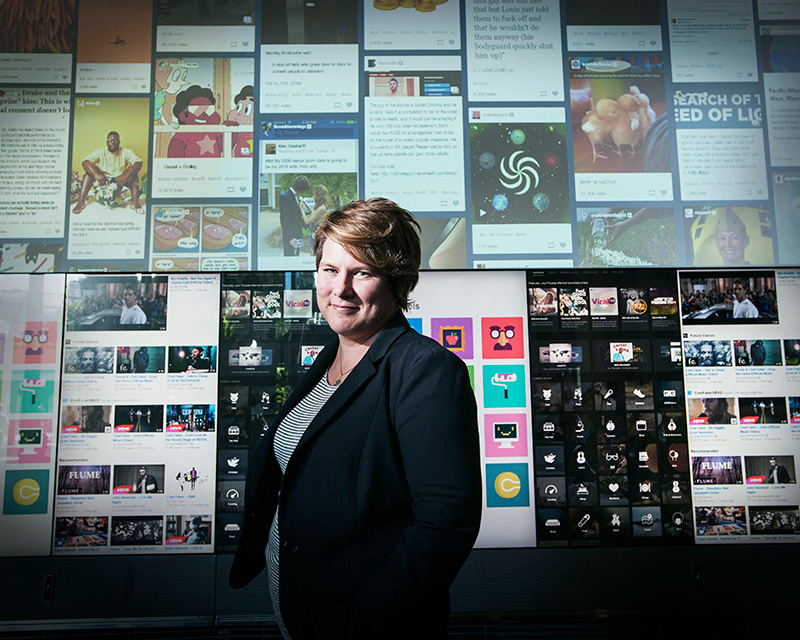 Digital Media Research Centre
The Digital Media Research Centre (DMRC) helps society understand and adapt to the changing digital media environment. DMRC is a leader in media and communication research, receiving the highest possible national rankings.
Our programs examine the impact of digital media, including the challenges faced in areas like journalism, public communication and regulation.
We focus on innovative digital methods for social and cultural research, including the analysis of 'big social data'.
DMRC is a member of the global Network of Centers: a group of academic institutions that conduct interdisciplinary research on the development, social impact, policy implications and legal issues surrounding the internet.