Understanding our digital world
Our digital media research is investigating the transformation of contemporary media and communication in social contexts.
Through large-scale methodological innovation, we're examining the:
impact of social and mobile media on communication
transformation of cultural participation in the media
development of new production models in the rapidly-changing media industries
legal, policy and regulatory responses to digital media.
The knowledge we're developing contributes to other emerging research fields like transformations in journalism, trans-media studies and performance innovation, and advancing applied research in design disciplines like interactive and visual design.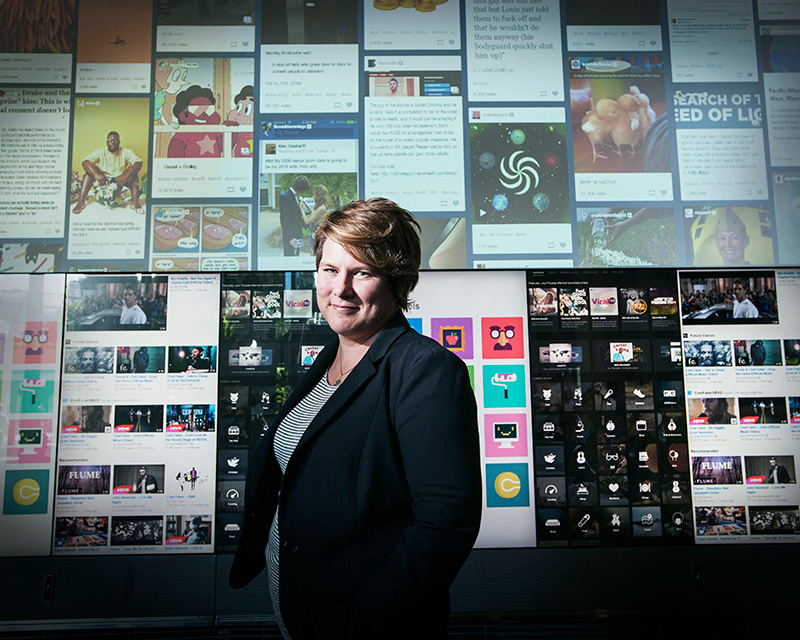 Digital Media Research Centre
The Digital Media Research Centre (DMRC) helps society understand and adapt to the changing digital media environment. DMRC is a leader in media and communication research, receiving the highest possible national rankings.
Our programs examine the impact of digital media, including the challenges faced in areas like journalism, public communication and regulation.
We focus on innovative digital methods for social and cultural research, including the analysis of 'big social data'.
DMRC is a member of the global Network of Centers: a group of academic institutions that conduct interdisciplinary research on the development, social impact, policy implications and legal issues surrounding the internet.
Study with us
Through a more progressive, collaborative approach to research, we are delivering solutions to real world challenges.
Partner with us
We partner with industry, government, and the non-profit and community sectors to find solutions to real-world problems.