Understanding the disease
Our biomolecular science researchers are working to improve understanding of the disease process at the molecular level and develop better diagnostics and therapeutics to combat disease.
We're using state-of-the-art technologies to investigate the molecular basis of disease by studying:
cell and tissue structure
cell interactions and signalling
DNA and protein sequences
systems biology integration.
Our researchers have strength and expertise in:
cancer biology
immunology
microbiology
infectious disease
vaccine development
stem cell and tissue regeneration research.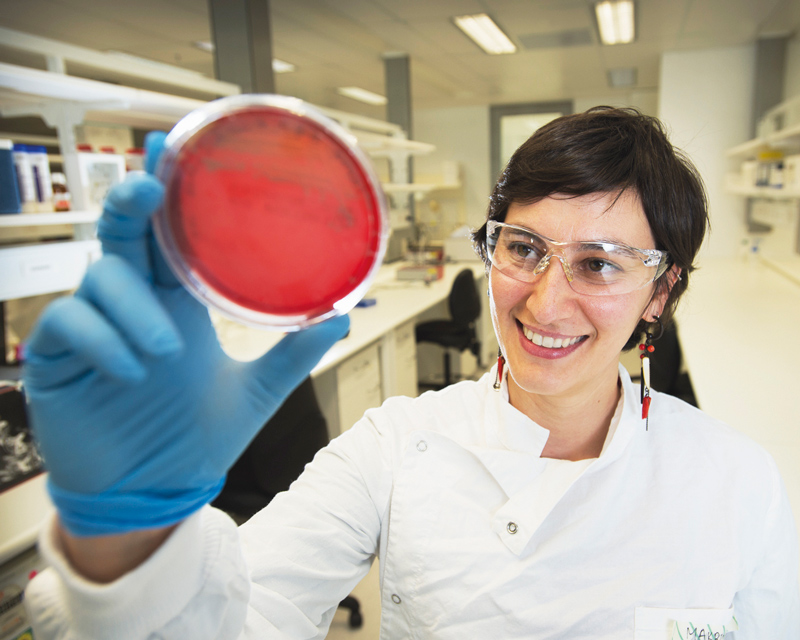 Genomics Research Centre
Located within the Institute of Health and Biomedical Innovation, the Genomics Research Centre (GRC) undertakes research on the genetic basis of disease.
We focus on common chronic human disorders - for example, migraine, high blood pressure and cancer - that have a significant genetic component. Our researchers are working to identify the genes involved in these disorders, leading to better forms of diagnosis and treatment.
Our scientists are experts in gene mapping and the characterisation of gene dysfunction. They translate this information to diagnostic and therapeutic outcomes through techniques like DNA mutation testing and vaccine development.
The centre is funded by national competitive grants and industry, and employs over thirty research staff, including a number of established and long-standing collaborating clinicians.
Study with us
Through a more progressive, collaborative approach to research, we are delivering solutions to real world challenges.
Partner with us
We partner with industry, government, and the non-profit and community sectors to find solutions to real-world problems.