Celebrating 40 years
The QUT Law Faculty turned 40 in 2017 and we celebrated in style! Over 200 alumni, students and staff were addressed by one of our most notable alumni, the Honourable Chief Justice Catherine Holmes. The event raised almost $40,000 for the Law Founders' Scholarship, to help disadvantaged students.
If you would you like to catch up with former classmates, network, or give back to the university community, the QUT Law Alumni Chapter is for you.
We host a range of social events throughout the year and provide numerous opportunities for involvement, such as mentoring students.
To join the chapter, contact QUT Alumni and connect with Law Alumni QUT on LinkedIn. Membership is free.
Contacts
Alumni and Development Office
Phone: +61 7 3138 4778
Fax: +61 7 3138 1514
Level 3, A Block, Room 322
Gardens Point
2 George St
Brisbane QLD
Postal address:
QUT Alumni
GPO Box 2434
Brisbane QLD 4001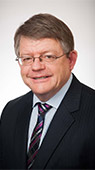 Sign up for
Law news