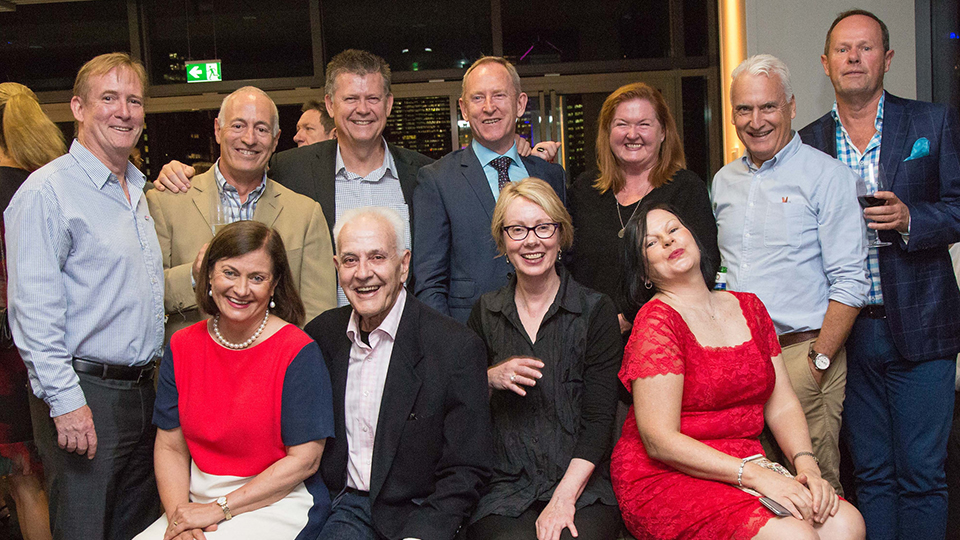 Law Alumni QUT Chapter
If you would you like to catch up with former classmates, network, or give back to the university community, the QUT Law Alumni Chapter is for you.
We host a range of social events throughout the year and provide numerous opportunities for involvement, such as mentoring students.
To join the chapter, contact QUT Alumni and connect with Law Alumni QUT on LinkedIn. Membership is free.
Awesome alumni

His Honour Judge Jarro
His Honour Judge Nathan Jarro is Queensland's first Indigenous judge. He was named QUT's Outstanding Alumnus of the Year for 2020.
Debbie Kilroy OAM
Debbie Kilroy OAM a leading advocate for women in the criminal justice system. She was awarded a QUT Special Excellence Award, as well as the Faculty of Law Outstanding Alumnus for 2020.
Lex Greensill CBE
Law graduate and venture capitalist Lex Greensill CBE was named QUT Outstanding Alumnus of the Year in 2019. His company, Greensill, is a world leader in working capital finance.
Chief Justice Holmes
The Honourable Chief Justice Catherine Holmes completed the Graduate Diploma in Legal Practice (PLT) at QUT.
"The course was an intensely practical. It took me to court for the first time and lit a spark of enthusiasm for advocacy in me that never went out and shaped my future," Her Honour said.
Tony McAvoy SC
Australia's first Indigenous Senior Counsel was named QUT Alumnus of the Year in 2018. Mr McAvoy SC is renowned for his native title practice and has significant experience in environmental law, administrative law, human rights and discrimination law, coronial inquests and criminal law.
Read more about Tony McAvoy SC
Darryl McDonough
Mr McDonough is one of Queensland's most respected company directors and legal practitioners. He was among the first cohort of QUT law graduates in 1983, and was named QUT's Outstanding Alumnus of the Year in 2017.
Meet Darryl McDonough
News and events
22 Dec 2020
Human-centred design, creativity, and advanced data analysis have become the building blocks for innovation in the legal industry for the first cohort through QUT's Graduate Certificate in Future Law Technologies.
17 Dec 2020
Extinction raises fundamental questions for environmental law and legal studies. We have to address escalating harm within current timeframes while engineering institutional and governance structures to address impending catastrophe.