15-08-2019 QUT researchers are trialling the most advanced cooperative and automated car in Australia and will present a panel discussion this weekend on the big issues around the emergence of automated cars on Queensland roads.
08-08-2019 Seeing a tool available in hospital emergency departments so that life-threatening sepsis can be diagnosed in a matter of hours, rather than the days that current testing takes: that's a goal that QUT molecular microbiologist Professor Flavia Huygens is working towards.
08-08-2019 QUT has announced the Faculty winners to be honoured at the university's 2019 Outstanding Alumni Awards ceremony this month.
01-08-2019 Numbness, tingling, pins and needles, even pain, in hands and feet are all symptoms of a common but little-researched side effect of cancer chemotherapy that can vastly affect survivors' quality of life.
29-07-2019 The world's leading bioengineers and editors of Nature Materials, Nature Materials Review and Nature Protocols are meeting for the Australian-first Nature conference, Biomimetics in Bioengineering, August 4-6.
24-07-2019 QUT researchers will begin testing human chlamydia vaccine candidates as part of an international research project that has been awarded up to $US10.7 million funding over five years from America's National Institutes of Health (NIH).
18-07-2019 As the role of pharmacies in providing front-line public health services grows, a QUT study has raised concerns that some are not adhering to therapeutic guidelines when distributing pharmaceuticals.
11-07-2019 UV detection stickers trialled by QUT researchers at the November 2017 Ashes Test at the Gabba have scored with cricket fans.
05-07-2019 QUT has recognised staff who have made a positive impact on gender equity, diversity and inclusion within the university at the inaugural QUT STEMM Diversity and Inclusion Awards.
26-03-2019 One in five women and one in eight men are now losing sleep due to the time they spend on their mobile phones, according to new QUT-led research that has found a jump in 'technoference' over the past 13 years.
Other News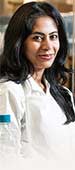 Research highlights
Read about our research successes in IHBI Advances.