15-10-2018 It looks a bit grubby, but a lot of us safely put this in our mouth.
15-10-2018 New mums, mums-to-be and their families can now tap into a new website, MumSpace, that brings together free resources to support women's mental health and emotional wellbeing pre and post-baby.
09-10-2018 Using your imagination to vividly picture 'a future you' could be a key to health goals like losing weight, quitting smoking or drinking less alcohol.
02-10-2018 Organ transplant recipients have a shocking 80 per cent higher risk of skin cancer due to the immune system suppressing medication they must take for life.
01-10-2018 Greater investment from governments, health professionals and researchers is needed to reduce costly and common diabetes-related foot disease (DFD), QUT Principal Research Fellow Dr Peter Lazzarini and co-authors write in the latest issue of the Medical Journal of Australia.
11-09-2018 Tiny implanted 3-D printed scaffolds infused with antibiotics could revolutionise the way doctors prevent deadly 'superbug' infections post-surgery, saving lives and long hospital stays.
10-09-2018 The two QUT professors behind a promising anti-cancer drug candidate that will enter clinical trials next year, have now identified a new approach for personalising the care of ovarian cancer patients.
27-08-2018 Cutting-edge DNA sequencing technology has been used by QUT researchers at the new Australian Translational Genomics Centre (ATGC) to identify genetic mutations in 100 patients with blood cancers, with this testing providing clinically important information to doctors about prognosis and likely treatment responses for the majority of patients.
01-07-2018 Athletes and trainers who invest in high-end wearable technology to track the body's performance should be wary about where they spend their money, according to QUT researchers who found 95 per cent of the devices they analysed had not been formally validated by their makers.
05-06-2018 Frustration caused by level crossing design, commuter traffic and peak hour trains bunching up is driving motorists and pedestrians to try to 'beat the boom gate', according to new QUT research.
Other News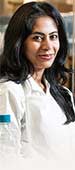 Research highlights
Read about our research successes in IHBI Advances.