29-09-2020 Dr Nathalie Bock is a finalist in the Australian Museum Eureka Prize in the Outstanding Early Career Researcher for her large body of work on 3D bioengineered human platforms which better mimic the natural human tissue microenvironment for cancer research.
16-09-2020 Our researchers are providing insight and advice as part of a virtual QUT Real Health Public Lecture entitled Mental resilience in tough times on Saturday 10 October - World Mental Health Day. Register here.
28-08-2020 QUT is celebrating the announcement of two Queensland Young Tall Poppies – Dr Laura Bray and Dr Susanna Cramb.
20-08-2020 QUT has received a $870,950 grant to boost research in preventative and public health under the Federal Government's 2019 MRFF Preventive and Public Health Research Grant.
17-08-2020 Seven QUT researchers have been awarded Advance Queensland Industry Research Fellowships in a round of research funding focused on COVID-19.
17-08-2020 The simple act of putting a UV-detecting sticker on sun-exposed skin while playing outdoor sport was found to increase sunscreen use and reduce the incidence of dangerous skin damage among 14-18-year-old rugby league players.
10-08-2020 - 18-09-2020 The QUT Science in Focus Competition is back again, showcasing the most beautiful, unexpected and complex images of important QUT scientific research.
27-07-2020 QUT and medical devices manufacturer Osteopore have signed an Exclusive Option to Licence for a 3D printed modular bone implant technology.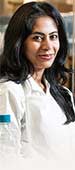 Research highlights
Read about our research successes in IHBI Advances.