17-07-2017 World-leading personalised medicine research combining regeneration and chemotherapy is being led by QUT's Distinguished Professor Dietmar W Hutmacher.
06-07-2017 Tailgating is the leading cause of rear-end crashes with one-in-two drivers failing to keep a safe following distance, a new QUT report has revealed.
03-07-2017 Welcome to QUT's weekly round-up of news and events. For more updates as they happen, join 16,549 followers of @QUTmedia on Twitter. To subscribe to this wrap, please email media@qut.edu.au.
29-06-2017 QUT Health Clinics will again be conducting free health checks for children at QUT Caboolture Campus on Wednesday 5 July.
26-06-2017 Is our tech-laden modern world wearing out your eyes? QUT eye health researcher and optometrist Associate Professor Scott Read says it's a case of not just stopping to smell those flowers, but having a good look at them too.
22-06-2017 A team of QUT biologists, roboticists and surgeons are building robotic tools to help orthopaedic surgeons avoid unintended damage while performing knee arthroscopies. In this Conversation article, Dr Anjali Jaiprakash and Professors Jonathan Roberts and Ross Crawford explore the difficulties surrounding this common procedure and the willingness of surgeons to accept robotic help.
19-06-2017 Cover your mouth when sneezing or coughing and wash your hands. QUT and UQ scientists have developed a new technique to study how some common disease causing bacteria can spread up to 4m and remain alive in the air for up to 45 minutes.
07-06-2017 QUT and Medical Technologies and Pharmaceutical Growth Centre (MTPConnect), together with a consortium of 14 partners including global pharmaceutical companies, venture capitalists, universities and industry associations, will officially launch The Bridge Program at an event at Fishburners in Sydney on Thursday (June 8), with opening address provided by The Honourable Lucy Wicks, Member for Robertson.
01-06-2017 QUT researchers in collaboration with Health Focus Products Australia (HFPA) have discovered a group of naturally occurring compounds in an Australian native plant that effectively kill the Zika virus.
Other News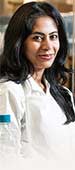 Research highlights
Read about our research successes in IHBI Advances.