19-01-2018 Bioscience professionals who want to know more about commercialisation can apply to enter a national Bridge Program run by QUT.
15-01-2018 Resolved to get fit this year? Ease into it – going like a bull at a gate when starting an exercise program is never a good idea, but when the heat is on, extra precautions are needed.
08-01-2018 A QUT researcher is developing a simple saliva test to detect Human papilloma virus (HPV) in throat cancers.
08-01-2018 A new type of contact lens that can change your eye's growth to stop your eyesight deteriorating is being developed in Brisbane, thanks to a research partnership between QUT's Professor Michael Collins and Johnson & Johnson Vision - the world's largest contact lens manufacturer.
15-12-2017 QUT's robotics vision Distinguished Professor Peter Corke was last night honoured as Australian University Teacher of the Year, the nation's most prestigious higher education teaching award.
12-12-2017 From barefoot burns on hot metal grates, spilt hot noodles from the microwave, to the 'watch this, kids' moment when accelerant is thrown on the barbie or campfire – summer holiday burn hazards abound.
28-11-2017 With Christmas just weeks away, the festive season is in full swing. For many that means boozy parties and over-indulgence, but it is possible to have fun while staying in control says a QUT psychologist.
23-11-2017 If cricket fans leave the grounds red-faced these Ashes it won't be because of the sun, with QUT rolling out a sun smart project aimed at reducing sunburn rates among spectators.
28-11-2017 A new, state-of-the-art holographic microscope that allows cancer researchers at QUT's Cancer and Ageing Research Program to view living human cells in 3D has been made possible with a grant from the William & Hilde Chenhall Research Trust.
26-06-2017 Is our tech-laden modern world wearing out your eyes? QUT eye health researcher and optometrist Associate Professor Scott Read says it's a case of not just stopping to smell those flowers, but having a good look at them too.
Other News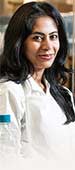 Research highlights
Read about our research successes in IHBI Advances.