Reef restoration and adaptation program
Helping the Great Barrier Reef resist, adapt and recover
The Reef Restoration and Adaptation Program (RRAP) is a consortium dedicated to helping the Great Barrier Reef resist, adapt to, and recover from the impacts of climate change.
The program aims to provide reef managers and decision-makers with an innovative toolkit of safe, acceptable and cost-effective interventions in conjunction with best-practice reef management and the reduction of carbon emissions.
Researchers within QUT are working on the following RRAP sub-programs:
Stakeholder and traditional owner engagement
Cooling and shading
Moving corals
Rubble stabilisation
Integrated logistics and automation
Coral aquaculture and deployment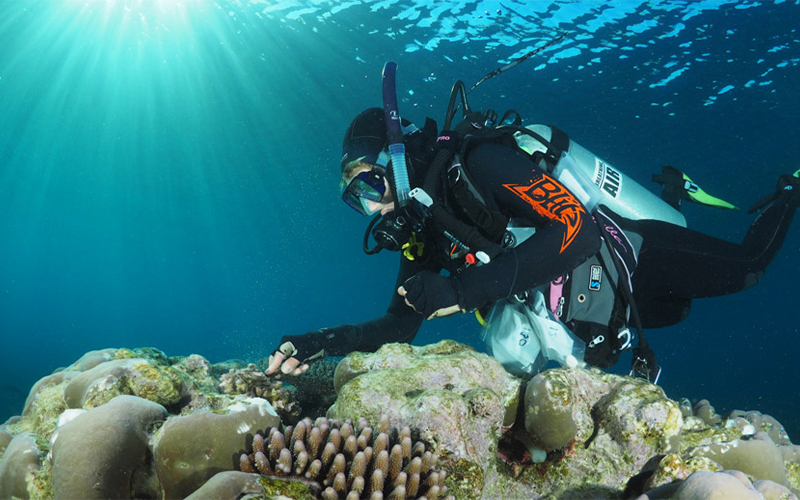 Collaboration
The program brings together Australia's leading experts to help the Great Barrier Reef resist, adapt to, and recover from the impacts of climate change.
RRAP partners include:
What we're working on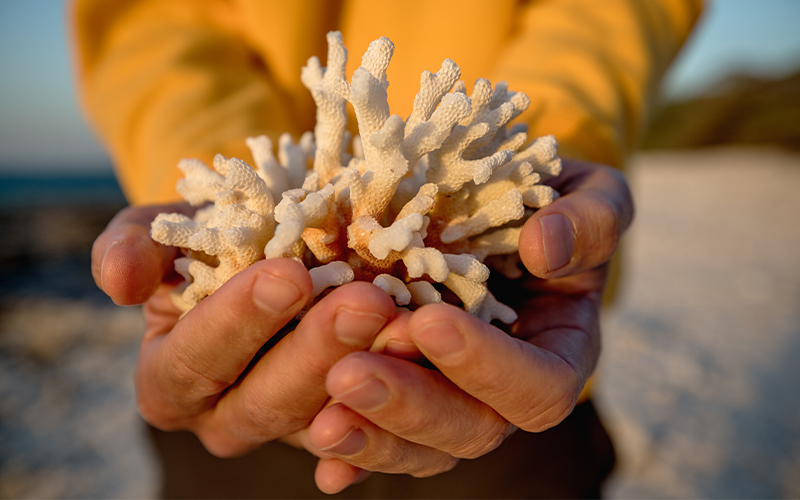 Stakeholder and traditional owner engagement
RRAP works with Traditional Owners, reef stakeholders and the general public to better understand how people see the risks and benefits of reef interventions and discuss why interventions are needed. This collaborative measure will help inform plans and priorities so that interventions meet community expectations.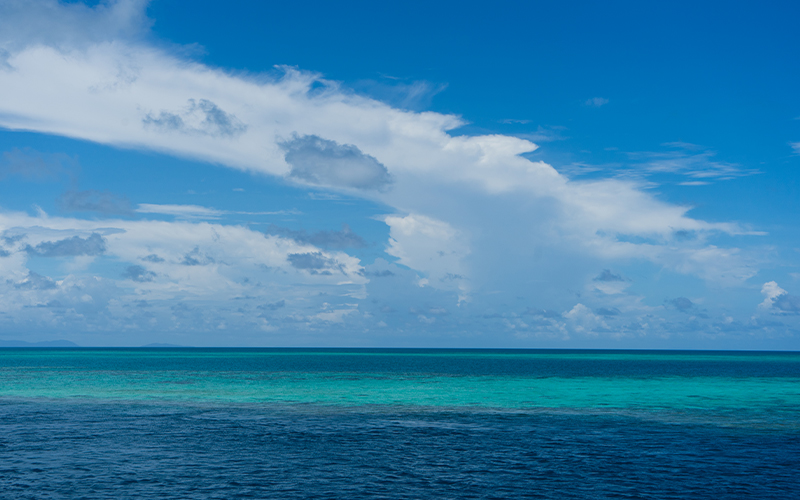 Cooling and shading
QUT researchers are working on reef cooling and shading interventions to reduce heat stress in corals by reducing incoming solar radiation. This will be achieved by marine cloud brightening and fogging, a promising large-scale intervention.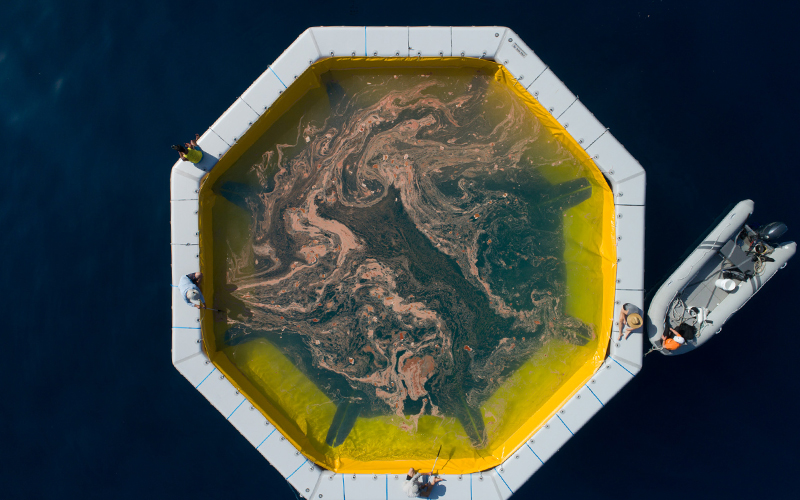 Moving corals
QUT's specialist marine autonomous vehicles will help RRAP coral seed at-risk areas of reef, increasing its chances of survival.
This intervention aims to develop cost-efficient, large-scale production of genetically diverse and environmentally tolerant coral larvae that can be transferred and settled onto the reef to improve coral restoration, adaptation and recovery.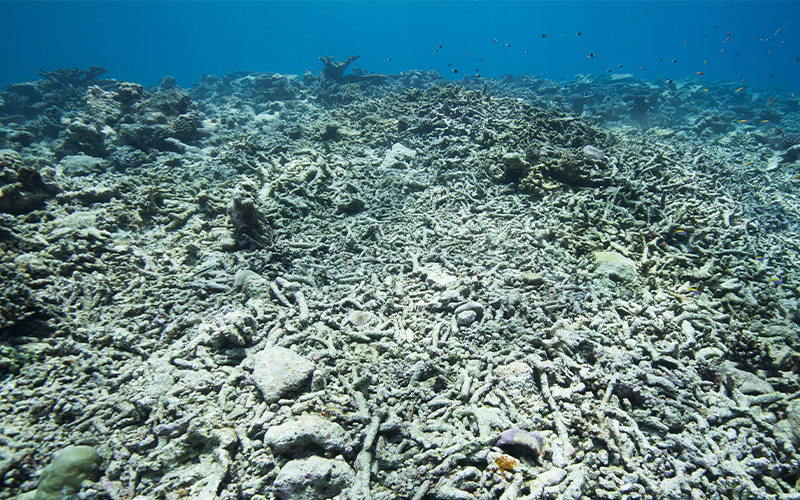 Rubble stabilisation
Natural and man-made disturbances can result in coral reefs being damaged and, in some cases, partly or fully reduced to fields of rubble. QUT researchers are working to improve overall coral cover and reef health through restoring these rubble fields so that coral recruitment can commence.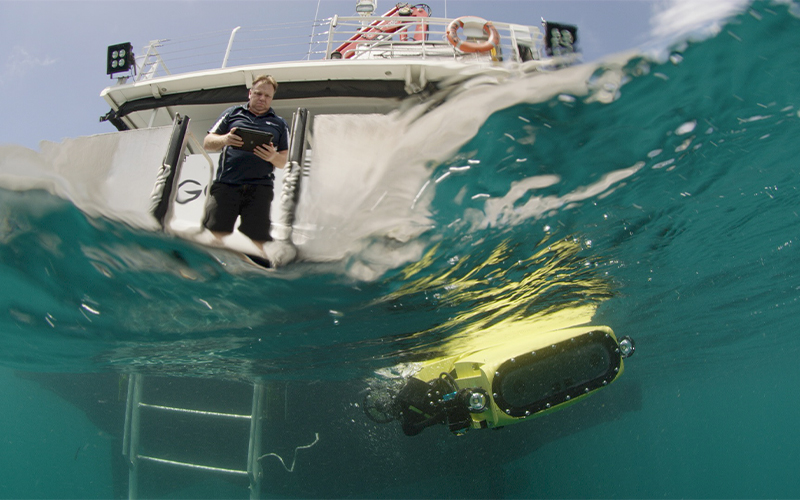 Integrated logistics and automation
QUT researchers are leading the development of automation prospecting and progression, engineering support and logistics modelling to design systems, including autonomous marine vehicles and AI, that can deliver reef restoration interventions at varying scales.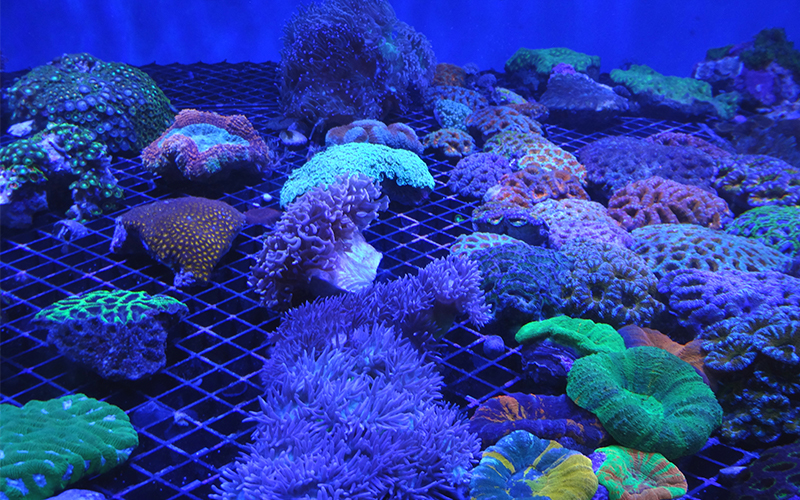 Coral aquaculture and deployment
QUT researchers are working to find ways to support coral restoration and reef adaptation with aquaculture bred corals. This will involve developing effective and reliable methods to mass-propagate juvenile and fragment corals, conserve existing populations on the Great Barrier Reef and overcome bottlenecks in coral propagation at scale.
Contact us

Centre for the Environment
Level 6, P Block
Gardens Point
2 George St
Brisbane QLD 4000 Australia
Postal address
Centre for the Environment
GPO Box 2434
Brisbane QLD 4001