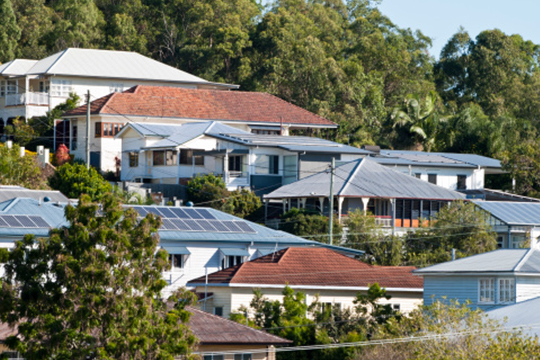 Globally, buildings and people's activities in buildings are responsible for more than 30% of total energy use. The energy associated with producing buildings can also be equivalent to many years of operational energy. To meet long-term sustainable climate goals, buildings and people need to be an integral part of energy transition strategies.
The Centre for Clean Energy Technologies and Practices' Buildings and People program takes a multi-disciplinary and 'whole systems' approach to solving challenges associated with how people and buildings use energy and the associated environmental, social and economic impacts.
It encompasses the energy considerations of the whole lifecycle of buildings from cradle-to-cradle, including:
building product manufacture
building design
construction
operation
end-of-life re-purposing.
The program also considers the multiple human and societal aspects, such as:
occupant energy service needs
indoor environment quality and health
policy, standards, regulations and markets
asset management and optimisation
stakeholder and supply chain management
human behaviour
property economics.
Real-world innovation
The multidisciplinary program team are experienced fundamental and applied researchers with complementary expertise in the built environment, materials and building science, electrical and mechanical engineering, architecture and design, modelling and simulation, and environmental quality. The research team values national and international collaboration with both academia and industry, as well as the active engagement of building users and owners.
The program adopts a socio-technical, human-centred approach to identifying core challenges and innovative solutions in projects such as:
smart household appliances with improved energy efficiency
design and manufacture of sustainable building materials with long life, durability, recyclability and low carbon footprint
adaptation of renewable energy sources and technologies for the construction industry
building operation, optimization and predictive control to reduce energy demand and emissions, and optimize onsite renewable energy generation and storage
integrated design processes to maximise potential for natural lighting, ventilation, heating and cooling
future infrastructure for on-site renewable energy generation on buildings.
Learn more about creating better houses using systems thinking.
Contact us

Centre for Clean Energy Technologies and Practices
Level 6, P Block
Gardens Point
2 George St
Brisbane QLD 4000 Australia
Postal address
Centre for Clean Energy Technologies and Practices
GPO Box 2434
Brisbane QLD 4001