Sustainable agroecosystems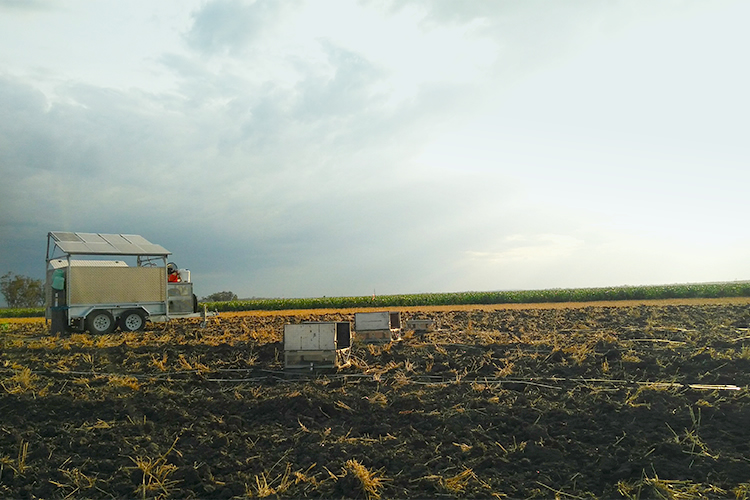 The Centre for Agriculture and the Bioeconomy's Sustainable Agroecosystems Program sits at the nexus of environmental and agricultural science, enabling real-world research outcomes that benefit both fields for positive global change and food security.
We specialise in the integrated studies of soils, plants and the atmosphere for profitable and environmentally sustainable food and fibre production through innovative management of carbon, nutrients and water.
Our work spans the Australian beef, dairy, grains, cotton, sugar and horticulture industries as well as the export of environmental monitoring expertise throughout North and South America, South Asia, Oceania and Africa.
Real-world innovation
We work closely with agricultural industries to provide practical outcomes for farmers in mitigating soil borne greenhouse gases, improving crop nitrogen fertiliser-use efficiency and soil health, as well as monitoring soil carbon, reactive nitrogen and biogeochemical processes.
Our team develops improved sensing and monitoring technologies across a range of spatial and temporal scales including a portable field mass spectrometer and automated greenhouse gas chambers for in-situ real time measurements of trace gases and flux towers and remote sensing instruments for large scale monitoring of soil carbon sequestration and crop productivity.
Our projects

Our research program team oversees the following projects.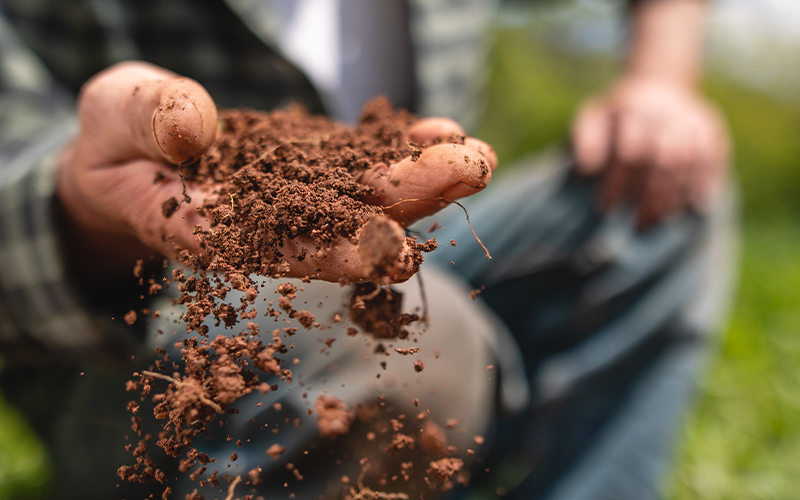 This project aims to reduce uncertainty and risks associated with the use of organic soil amendments and increase productivity, soil health and environmental outcomes for farmers. Funded by the Australian Government.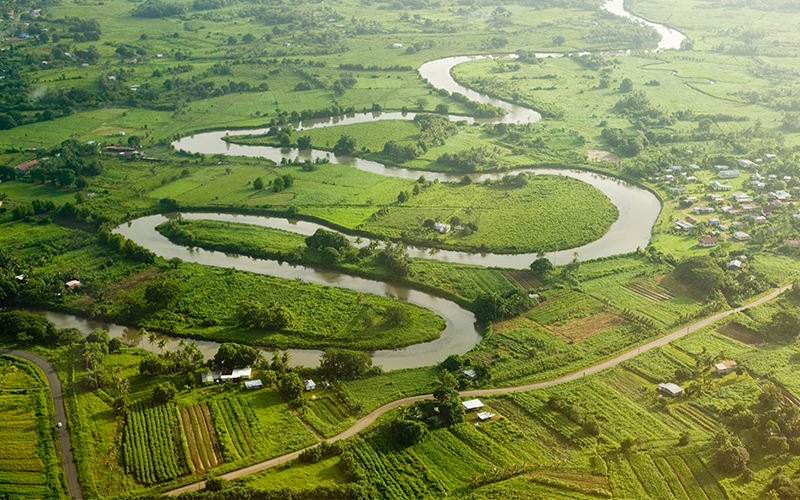 Agriculture is a major source of greenhouse gas emissions but strategies must also accommodate the growing need for food security. This project develops effective mitigation strategies to assist developing countries in meeting their commitments under the Paris Agreement to reduce climate change. Funded by the Australian Centre for International Agricultural Research.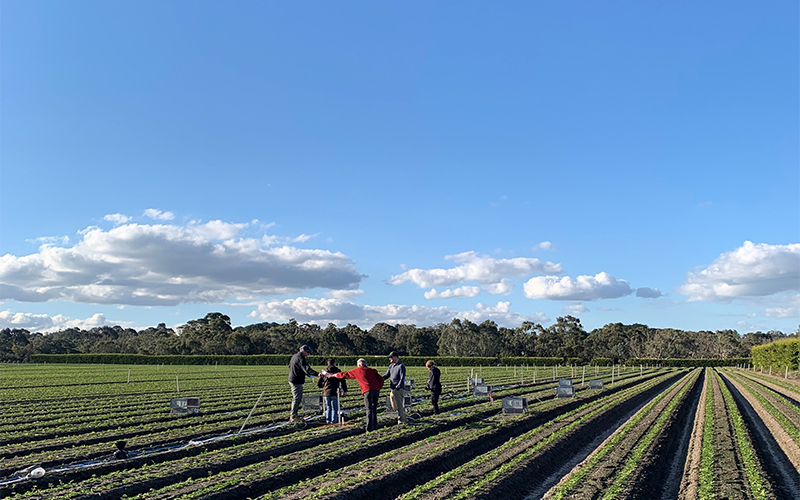 Efficient nitrogen fertiliser management underpins productivity and profitability in cropping systems but fields are highly variable in terms of soil properties and yield. This project uses remote and proximal sensing and simulation models to provide growers with best management practices. Funded by the Cotton Research & Development Corporation and Grains Research & Development Corporation.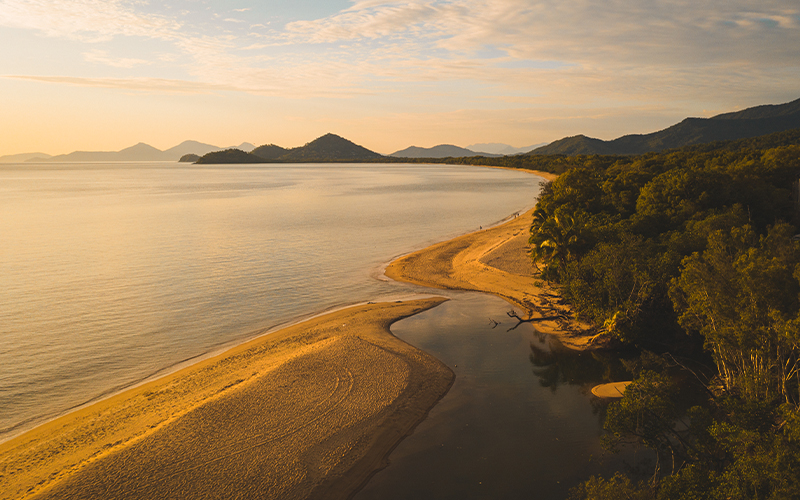 Dissolved inorganic nitrogen is a major pollutant of the Great Barrier Reef lagoon. This project assesses the efficiency of denitrifying bioreactors, and fertiliser additives like bentonite and zeolite to capture excess nitrogen and promote crop production. Funded by the Queensland Government.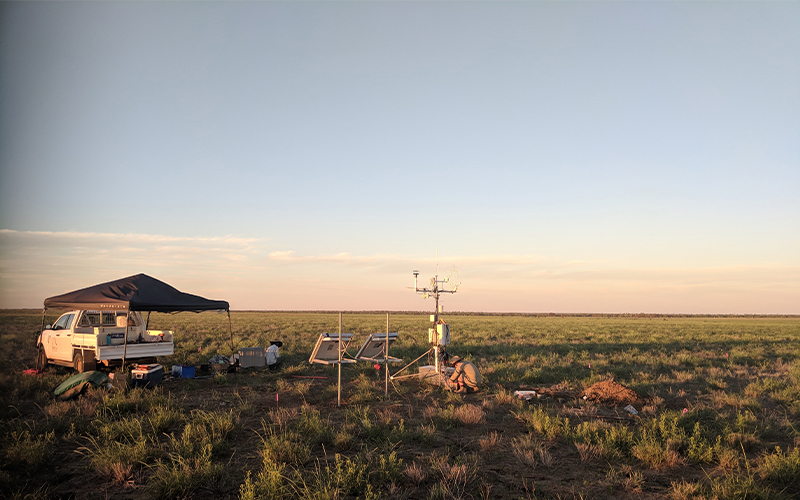 The Mitchell Grass Rangeland SuperSite is situated near Longreach in western Queensland. The rangeland covers approximately 47 M ha (14% of Queensland and 6% of Australia). An eddy-covariance flux tower that continuously measures exchanges of carbon dioxide, water vapour and energy between the terrestrial ecosystem and atmosphere was installed at the site in mid-2018 in collaboration with TERN OzFlux. Funded by the Australian Government.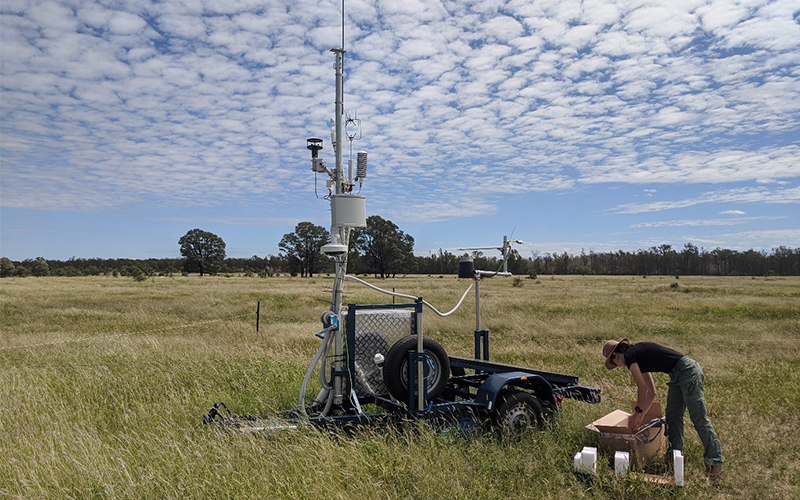 Increasing soil carbon promotes sustainable production, resilience to climate variability and change and is a tradeable asset on the global carbon market. The project uses eddy covariance flux towers and models to accurately assess changes in soil organic carbon at scale on existing grazing trial sites in Queensland. Funded by Meat & Livestock Australia.
Contact us

Centre for Agriculture and the Bioeconomy
Level 3, H Block
Gardens Point
2 George St
Brisbane QLD 4000 Australia
Postal address

Centre for Agriculture and the Bioeconomy
GPO Box 2434
Brisbane QLD 4001