About the Centre for a Waste-Free World
Our expertise
Waste is a pressing global and national challenge. On average, 2.7 tonnes of waste are generated per year per person in Australia. Individuals, industry and governments are all seeking solutions to reduce and manage mounting levels of waste. Each waste stream - such as plastic, textiles, food, and minerals/metals - need tailored approaches to adequately address their unique problems.
The Centre for a Waste-Free World draws on multidisciplinary scientific knowledge to develop and implement new waste technologies and processes while using social science knowledge to catalyse change and reduce barriers to participation and adoption by the community.
Our three research programs tackle issues across the waste spectrum, from reduction and elimination strategies, through to recycling and finding new value in waste products: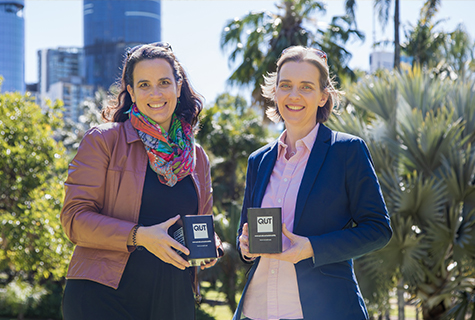 Our research
We investigate major research questions tailored towards solutions to reduce, reuse and recycle waste and to drive a circular economy. We aim to ensure technologies to reduce waste are driven by a desire to care for the environment and provide real-world solutions.
The focus of our research is to:
eliminate the waste to begin with (prevention)
move materials from a state of waste into a state of value (post-waste)
foster behaviour change and education in waste and circular economy
design new economically viable solutions for waste
develop new regulatory or governance approaches that facilitate change.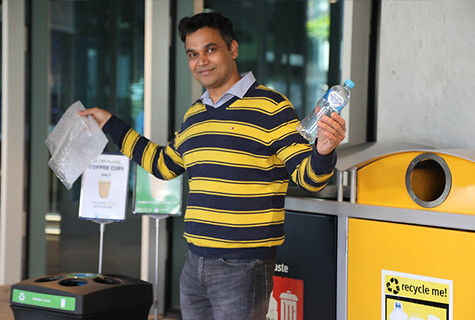 Creating a greener future
We're working to create a better and brighter future by:
creating waste solutions from the ground-up using the latest technologies, such as robotic bin sorting and a plastic waste app
helping to enact the needed social behavioural changes to bring us closer to a waste-free world
building systems and frameworks that support the circular economy, resulting in the reduction, reuse and recycling of waste streams
researching, piloting and implementing advanced technical solutions to avoid waste and transform waste into valuable products, clean up plastic pollution and tackle the challenges of waste in remote or isolated communities.
Contact us

Centre for a Waste-Free World
Institute for Future Environments
Level 6, P Block
Gardens Point
2 George St
Brisbane QLD 4000 Australia
Postal address
Centre for a Waste-Free World
Institute for Future Environments
GPO Box 2434
Brisbane QLD 4001