About the Central Analytical
Research Facility
World-class infrastructure
Our scientists are making research breakthroughs thanks to access to cutting-edge specialist equipment. We're discovering new techniques and methods, and supporting a global research community.
The Central Analytical Research Facility (CARF) is situated in the multi-million dollar Science and Engineering Centre at QUT's inner-city campus. Our purpose-built laboratories house state-of-the-art instruments for scientific analysis.
Our equipment and specialists work across disciplines and applications, offering bulk sample preparation, precise data collection and scientific interpretation of results.
New analytical methods and instruments
We refine scientific techniques, experiment with new methods and modify standard instruments to create unique analytical capabilities and enable new discoveries. We work with scientists around the world on ground-breaking research using these new tools and techniques.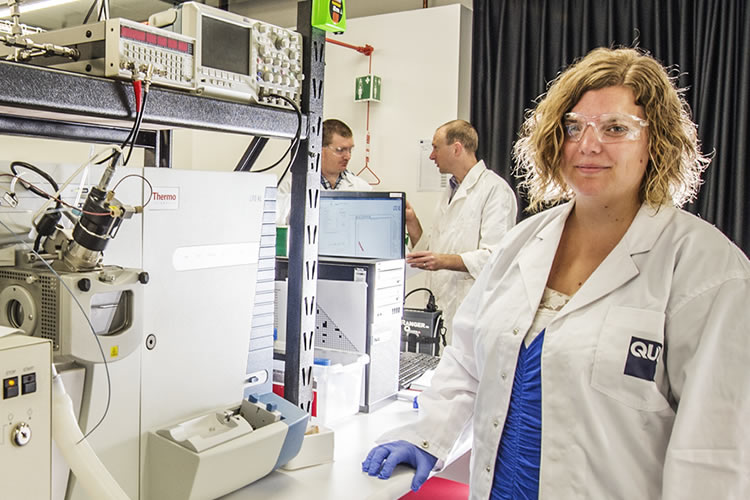 Our mass spectrometry development laboratory is investigating new ways of analysing lipids and other molecules. By modifying standard mass spectrometers, CARF is expanding the toolkit available to biologists and chemists worldwide.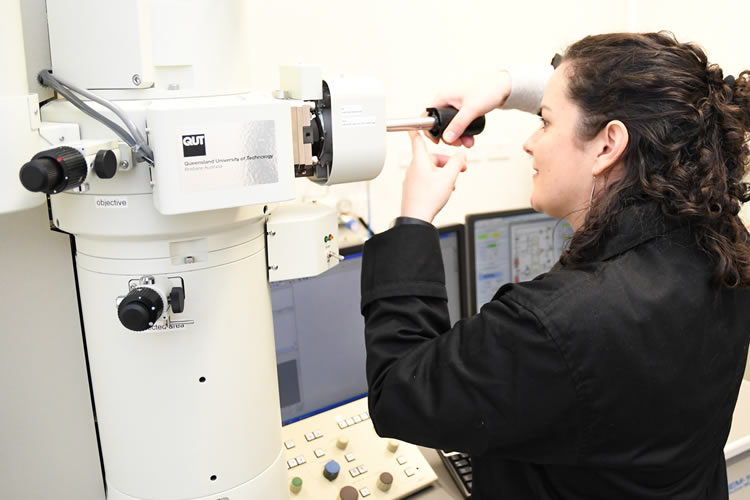 Scientific expertise
Our staff are experts in a wide range of scientific disciplines and analytical technologies. We work with researchers and commercial clients to scope and solve real-world problems, using tailored sample preparation and analysis methods together with meticulous data interpretation and reporting. We take the time to ensure that our scientific analysis meets your needs.
Research support
We support academics and students from QUT and other research institutions with projects across the physical and life sciences. We help researchers to identify the best ways of finding answers to their research questions, and we train them in the use of our cutting-edge scientific equipment.
We are committed to fostering scientific collaboration, facilitating new discoveries and providing first-class facilities and training for the next generation of Australian scientists and engineers.
Commercial services
Our clients include businesses and government agencies across a range of sectors, including mining and gas, agriculture, construction, pharmaceuticals and nanotechnology. We operate on a fee-for-service basis, delivering reliable scientific results that help solve real-world problems.
Before work starts, we clarify your data and interpretation requirements, scope your project, and establish the timeframe and costs. Find out more about accessing our services and equipment.
Contact us

Central Analytical Research Facility
Level 6, P Block
Gardens Point
2 George St
Brisbane QLD 4000 Australia
Postal address
Central Analytical Research Facility
GPO Box 2434
Brisbane QLD 4001