30 August 2017
Join QUT Institute for Future Environments theme leader Prof Laurie Buys at the Real World Conversation, Connected Cities, Connected People, which will explore the technology, businesses, legal and ethical frameworks that govern compromises on our privacy.
Almost every move we make in the modern city can be traced. Our bank records show what we've bought, our transit cards show where we've been and the trackers on our telephones give minute data on our activity through the day. Put all this data together and combine it with the new generation of sensors that will power the Internet of Things and you have connections like we have never contemplated.
These can do a power of good and create efficiencies in how cities run and serve their citizens but there is a downside. And mainly that is how much we want to share the data on our personal lives and habits.
This event will draw on QUT, local government and community expertise to look at how people remain the beneficiaries from the array of connections which will be made in our cities.
SPEAKERS: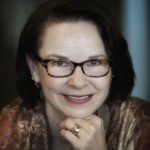 Professor Laurie Buys is an experienced social science researcher who works closely with scientists and technologies across disciplines to better understand the social impact of change, particularly on older people. She advises councils, governments and corporations on how to create developments better.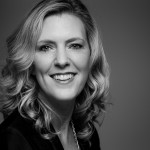 Professor Margaret Petty is Head of the School of Design at QUT. Margaret has a research background in human interaction with the modern built environment. Her school is at the centre of a range of "smart cities" initiatives in Australia.


Mr Lou Boyle, Innovation Executive, Local Government Association of Queensland. Lou works with 77 local councils to help them be more productive through the use of technology. He is a former Queensland manager of Telstra.


Professor Michael Rosemann is QUT Executive Director, Corporate Partnerships and former Head of the School of Information Systems. Professor Rosemann is a disruptive thinker with a digital mind and a passion for corporate innovation. His focus is on new and disruptive business models.


Dr Monique Mann is a lecturer at the School of Justice, Faculty of Law, QUT. Monique is currently advancing a program of socio-legal research on the intersecting topics of police technology, transnational online policing and surveillance. She is on the Board of Directors of the Australian Privacy Foundation and the Advisory Council of Digital Rights Watch Australia.
Moderator:


Danielle Duell is founder and CEO of People With Purpose and the regular moderator of Real World Futures events. She is also an entrepreneur with a history of start-ups in the fashion, tourism and technology industries.
Date

30 August 2017

Time

7:00 - 9:00am

Location

Level 10, Y block, QUT Gardens Point

Room

Roomthreesixty

Cost

$25.00

Organisation

QUT Real World Futures

URL

Calendar Event
Real World Conversation, Connected Cities, Connected People
Contacts
Institute for Future Environments
Phone: 3138 9500
Int. phone: +61 7 3138 9500
Fax: +61 7 3138 4438
Level 6, P Block
Gardens Point
2 George St
Brisbane QLD 4000
Australia
Postal address:
Institute for Future Environments
GPO Box 2434
Brisbane QLD 4001