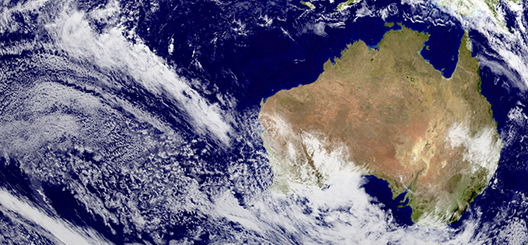 Catalyst for change
The IFE is a catalyst for:
Addressing global challenges that build a strong Australia, with a competitive economy
Delivering innovations through transdisciplinary collaboration
Nurturing the entrepreneurial spirit of researchers
Inspiring a generation to recognise STEAM (Science, Technology, Engineering, Arts and Mathematics) as being at the heart of the country's competitiveness
The IFE addresses social and economic challenges in a range of key sectors, including agriculture, mining, environmental management, infrastructure, manufacturing, services and information communication and technology.
We collaborate with partners at every stage of the innovation process – from identifying problems and questions to developing new technologies, techniques and ideas through to final application and/or commercialisation.
Research that matters
We draw on the strengths of QUT's faculties and schools, and the expertise of well-established research centres such as the Centre for Tropical Crops and Biocommodities. We respond to the challenges of industry, government and society by assembling transdisciplinary research teams, managing the research and innovation process and profiling the impact of our research.
The IFE's research program comprises four research themes and three enabling platforms. Our research themes are linked to specific societal challenges and sectors of the economy:
Our enabling platforms are technologies, techniques and systems that can solve a wide range of problems for industry and society:
Our research themes and enabling platforms harness the disciplinary strengths of QUT's faculties and schools, and are closely aligned with the Australian Government's and Queensland Government's Science and Research Priorities, which articulate the areas of greatest significance to the state and the nation.
Research infrastructure enabling discovery, deployment and demonstration
IFE has state-of-the-art research infrastructure capabilities and expertise in digital data and e-research; characterisation, analysis and 'omics'; prototyping and fabrication; robotics and autonomous systems; and environmental systems and monitoring.
Our facilities play a vital role in supporting research on a scale beyond the reach of individual research groups or disciplines. The technical staff in our facilities work closely with researchers and clients to identify and implement the best solutions to their problems.
Our facilities include:
Our plans for changing the world - for real
Our strategy is founded on three Key Priorities:
Delivering transdisciplinary research and innovation
Developing state-of-the-art research infrastructure
Facilitating transdisciplinary research culture and sustainability.
Learn about IFE's Strategic Plan for 2017-2020 (PDF, 5MB)
View IFE's Strategic Actions for 2017-2019 (PDF FIle, 45 KB)
Annual reports

Acknowledgment
QUT acknowledges the financial support of the Australian and Queensland Governments and Atlantic Philanthropies in the establishment of the Institute for Future Environments and the Science and Engineering Centre.
Contacts
Institute for Future Environments
Phone: 3138 9500
Int. phone: +61 7 3138 9500
Fax: +61 7 3138 4438
Level 6, P Block
Gardens Point
2 George St
Brisbane QLD 4000
Australia
Postal address:
Institute for Future Environments
GPO Box 2434
Brisbane QLD 4001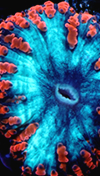 Solving grand challenges