Delivering research-based solutions to real-world problems
Professor Kerrie Wilson, Executive Director of IFE explains the institute's transdisciplinary research and innovation which brings together QUT's brightest minds to tackle the grand challenges of making our world more sustainable, secure and resilient.
We study our natural, built and virtual environments, and find ways to make them more sustainable, secure and resilient.
Profiles of our leadership team.
Find out more about our research centres and projects.
Keep up to date with our research news.
Details on our upcoming and past events.
Profiles of our IFE Advisory Committee.
What are IFE researchers and staff working on, why is it important and what inspires them about their field?
Contacts
Institute for Future Environments
Phone: 3138 9500
Int. phone: +61 7 3138 9500
Fax: +61 7 3138 4438
Level 6, P Block
Gardens Point
2 George St
Brisbane QLD 4000
Australia
Postal address:
Institute for Future Environments
GPO Box 2434
Brisbane QLD 4001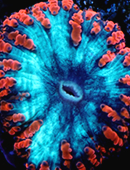 Solving grand challenges