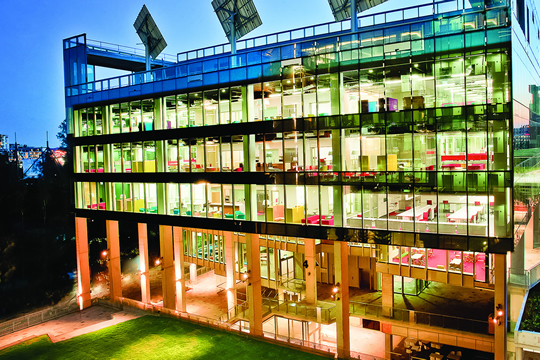 Partner with us
Insights into health and wellness are rapidly updating, and we need policies, systems and practices that develop in line with these changes.
Our world-renowned experts combine cutting-edge research with extensive practical experience to address the challenges of today and prepare for the future state of health and wellbeing.
We provide networked solutions for local and international industry, government, non-profit and community sectors:
Access future talent
We partner with industry and the community to infuse healthcare environments with the next generation of the health workforce, who will learn in and through work, internships, professional placements and industry projects.
We value real-world learning, which integrates theory, knowledge and skills of a discipline with professional and contemporary practice.

Your industry support and experience could make a great difference to our students, whether you are hosting an internship or placement, needing student input on an industry-based project or building a talent pipeline for growth and success.
Host student internships, placements and projects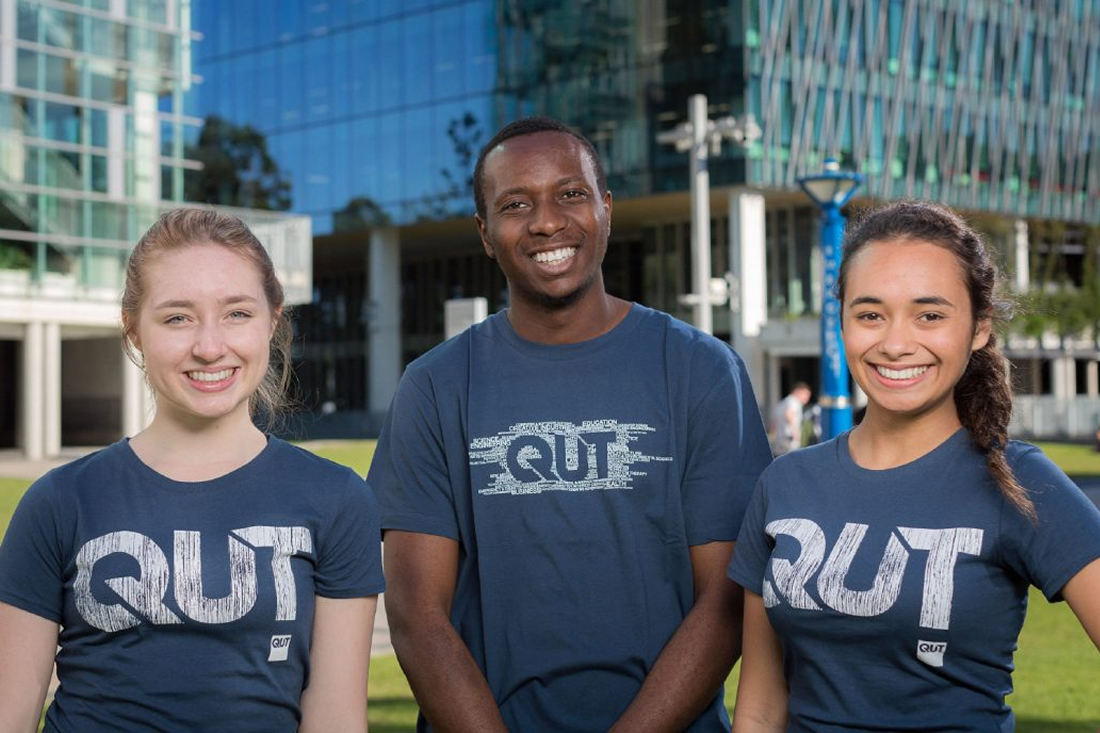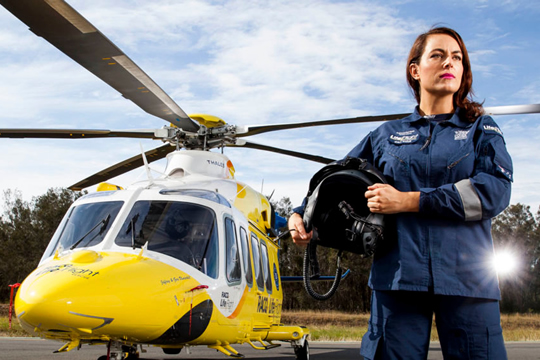 Enhance your career
Our customised education, short courses and postgraduate study options are built to accelerate your skills and advance your career outcomes for today's workforce.
The Faculty of Health can provide you with a range of industry-focused short courses that meet real-world needs.
Flexible courses are available to help you progress your career and gain knowledge and skills in specialist areas in healthcare.
Corporate education
In a world that is rapidly changing, developing your organisation's corporate capacity with evidence-based education that is focused on real-world applications will ensure that your organisation is prepared for dynamic environments.
That is why the Faculty of Health and QUTeX work with you to design customised solutions that build capability, and ignite productivity and effectiveness.
Learn more about co-designed executive education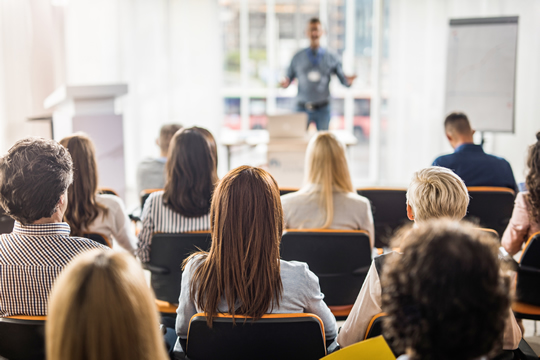 Alumni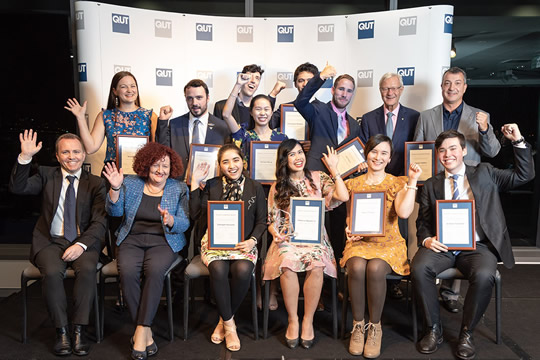 QUT's Faculty of Health prides itself on its engagement with alumni - locally, nationally and internationally. With more than 43,000 alumni worldwide, the Faculty supports a wide range of engagement opportunities and activities, and encourages communication and cooperation among alumni, students, QUT Faculty of Health staff and friends.
If you are a Health graduate, join our QUT Faculty of Health Alumni LinkedIn group to connect with fellow graduates and expand your network of contacts, exchange professional experiences and successes, and read the latest on alumni news and events.
Veronica Casey
2018 Outstanding Alumni Award winner Veronica Casey

Health Alumnus Veronica Casey has been recognised for her achievements over a 40-year nursing career in which she has held clinical leadership, quality management and change management roles. She gained a QUT Diploma of Applied Science – Nursing Management at QIT (QUT's predecessor institution) and is now executive director of nursing and midwifery at Metro South Health, and executive director of nursing at Princess Alexandra Hospital.

Veronica has been an Adjunct Associate Professor at the QUT School of Nursing since 2004.

Hear Veronica's story (YouTube Video - 2:34)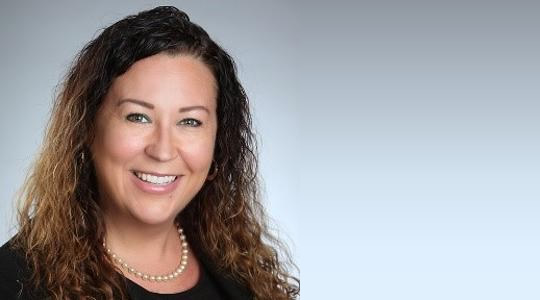 Nikki Forrester
Nikki is the inaugural Counsellor for Australia's national science agency - the Commonwealth Scientific and Industrial Research Organisation (CSIRO) - at the Australian Embassy in Washington, D.C.

She graduated with a Bachelor of Social Science from QUT in 1999 and a Master of Public Health in 2003.

Read more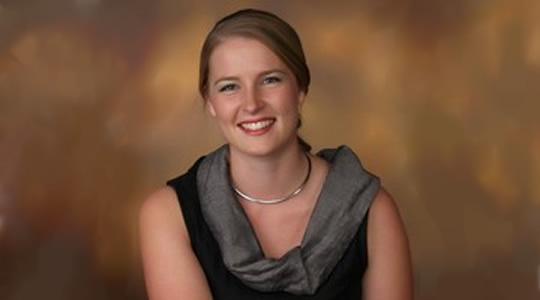 Belinda von Bibra
Belinda is currently serving as Non-Executive Director and Company Secretary for Suncare Community Services Ltd, bringing an understanding of the innovation landscape to the Suncare Board.

With a background in biotechnology commercialisation Belinda has translated health outcomes, novel medical treatments and biological products for startups through to large multinational corporations.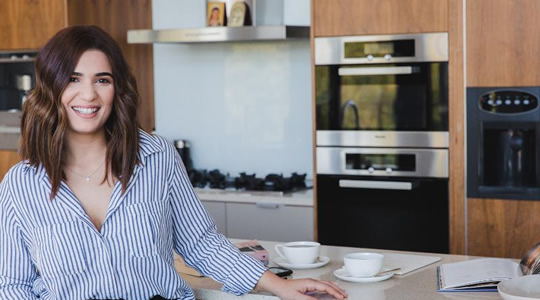 Jacqui Toumbas
Jacqui is the owner of Miss Bliss Whole Foods Kitchen, a café in Brisbane's West End providing nutritious and delicious wholefoods that are unprocessed and refined sugar free.

She graduated from QUT with a Bachelor of Health Science (Nutrition) in 2014.

Read more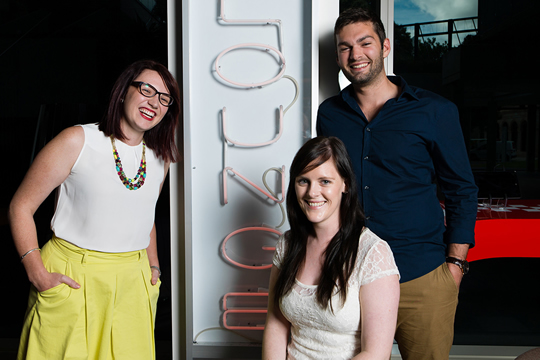 As a QUT alumnus, you have access to support for lifelong learning, including library access, professional development, and research graduate support. You can also get special offers and discounts including health insurance and health services, banking and car rentals.
Create real impact
Change a life, create hope or engage with the community through giving to QUT.
Gifts to our causes change people's lives through education, research and community service.
Support comes in many forms, from a donation on Giving Day to setting up a scholarship and philanthropy that helps make our research possible.
#QUTGivingDay 2019
A big thank you to our 1,902 donors and 307 ambassadors who helped make #QUTGivingDay a success. Together we've raised $699,898 that will go towards ground-breaking research and education programs.